Traveling to Iran shouldn't be as complicated as it was before, especially with the current conditions that the government asks for. The most important thing to consider is the list of Iran COVID entry requirements as they're mandatory and also apply for the Iran COVID-19 Self Declaration Form. Aside from that, you don't need a long list of items or documents to enter this country.
We have created this article for you to let you know what are the most important Iran COVID entry requirements to consider, and also see how to apply for the Iran COVID-19 Self Declaration Form within a few minutes. Be aware that at iVisa.com you can get this document from the comfort of your home!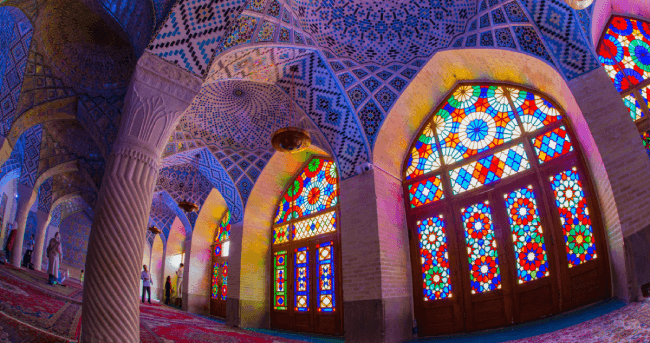 Frequently Asked Questions
What are the current COVID-19 entry requirements to enter Iran?
Since travel restrictions and Iran COVID entry requirements are changing quickly following news of the COVID-19 pandemic, we suggest you refer to the Iran COVID-19 Self Declaration Form page to obtain the most updated information related to these restrictions and therefore visit Iran safely.
What is the Iran COVID-19 Self Declaration Form and how can I apply for it?
The Iran COVID-19 Self Declaration Form is a travel document that offers you valid entry into Iran. It does not replace a visa, but it is a lot easier to get than a paper visa and you can apply for it at iVisa.com by doing the following:
Step 1: Complete the online questionnaire with your private information and select a processing speed.
Step 2: Click on "review and checkout" to check your information and also pay for the fees. After that, upload and attach the required documents.
Step 3: As soon as you're ready with that, submit the form and wait for your health declaration which will be sent by email.
If you want to learn more about the Iran COVID entry requirements, then continue reading below.
What documents are required to apply for the Iran COVID-19 Self Declaration Form?
Before completing the application form to get your health declaration online, remember to get these items on hand first:
Your valid passport.
A 2x2 passport-style professional photo.
Your current debit or credit card to complete payments.
A valid email address to get the self-declaration form.
We recommend you keep reading below to learn more about the Iran COVID entry requirements.
What are the cost/processing times?
You decide the price you can pay as it depends on the processing option you choose while applying. These are the processing options we have on iVisa.com:
Standard Processing Option: For budget travelers.

USD $24.49

-

24 hours

Rush Processing Option: If you want to receive your document sooner.

USD $43.49

-

8 hours

Super Rush Processing Option: If you prefer the fastest processing.

USD $69.99

-

4 hours
How safe is it to apply with iVisa.com?
It is very safe to use our website because we provide well-protected software that won't put your private details at risk. Nevertheless, you can always take a look at our comments section to see what our clients think of us.
To see other information about the Iran COVID entry requirements, don't forget to check our website.
Where can I get more information?
To see more information about traveling to Iran and getting the Iran COVID-19 Self Declaration Form, reach out to our agents or keep exploring iVisa.com to read other questions and answers.
iVisa.com Recommends
Iran, also known as Persia, is a country in Western Asia famous for its ancient Persian ruins in Persepolis, modern Tehran, and ornate mosques.
Tehran, the capital city, is located in the south area of the Alborz mountain, one of the most emblematic in the country. This mountain range has a height of 900 to 1800 m.a.s.l. As for the Tehran climate, it is mostly defined by its geographical location that's surrounded by mountains in the north and desert in the south.
The north of this city has cold and arid weather, while the south is largely warm.
Tehran is divided into three parts: "Kan", "Markazi", and "Aftab". Most of this city demonstrates traditional and modern architecture, especially with its big mosques and sophisticated buildings. Tehran is a crowded city and one of the most important urban centers in the world. Besides, this place experienced modernity before the other cities of Iran.
We recommend you start your adventure in this big and prosperous city so that you can enjoy interesting facts about the Irani culture!