Are you going to Iran? At iVisa.com, we help you easily, by giving you the information of the Iran eVisa cost and helping you with the process. Start now your next experience of travel.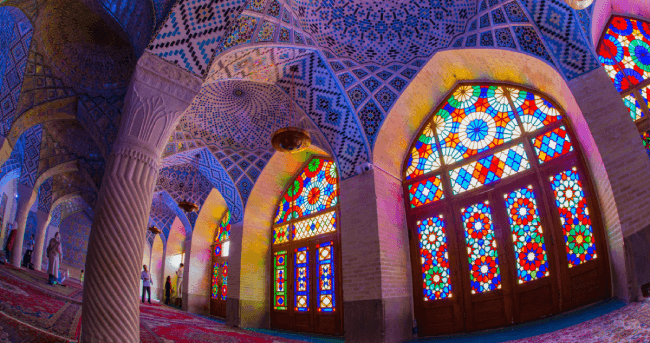 We are not currently offering this service, but we will be soon! Keep checking back for more information on prices of the Iran eVisa cost
Frequently Asked Questions
What are the COVID-19 restrictions to enter Iran?
The COVID-19 restrictions are frequently changing, we recommend you check our product page to get up-to-date information about traveling to Iran.
How do I apply for the Iran visa?
You need to check if your nationality required a visa, you can do this in our Calculator Tool. And then start your process.
What documents are required for an Iran eVisa?
For Iran eVisa you need to have the following documents:
An applicant photo.
A current valid passport, with at least 6-month validity.
A credit/debit card.
Keer reading about the Iran eVisa cost below.
Can I have multiple entries to Iran?
The Iran eVisa has a single entry. You can stay a maximum of 30 days in Iran for business and tourism purposes.
Want to know the Iran eVisa cost? Find out below!
How long does it take to process the Iran eVisa on arrival?
At iVisa.com we have different speeds for you for the Iran eVisa. Here you can choose the most convenient:
Standard Processing of your online visa will take

15 days

.
Rush Processing will complete your online visa and will take

13 days

.
With Super Rush Processing, your online visa will be processed in

10 days
What's the Iran eVisa cost?
Right now we are doing some changes in the prices, so keep checking back for more information on the Iran eVisa cost.
Standard Processing:

USD $57.99

Rush Processing:

USD $105.99

Super Rush Processing:

USD $158.99
Do I need a Travel Declaration to enter Iran?
The government of Iran asks for the Travel Declaration when you arrive in the country. All the travelers need one.
Can I trust iVisa.com?
You can trust iVisa.com, we invite you to see our customer reviews to start your process of Iran eVisa.
Where can I find more information?
If you have any questions, our clients support team, will answer you all. So don't worry and give the first step of your trip withIran eVisa.
iVisa.com Recommends
Located in Western Asia, Iran is also known as Persia. The Islamic Republic of Iran is its official name. This country has long had an influence on the world. Traveling to Iran is a unique experience and one you shouldn't miss! In this country, you can learn about history, culture, and the people. Regardless of your interests, you are sure to find something of interest in Iran. Here are five interesting facts about Iran.
UNESCO Geopark: This area of the country is permeated with geologically significant features and is preserved as a UNESCO geopark. The country's people welcome visitors with open arms and would love to tell you all about the unique aspects of Iranian culture. While Iran's interior is sun-bleached and arid, it is also incredibly beautiful and offers some of the world's longest water caves. The Valley of the Stars: This rock formation is otherworldly and has a cuneiform inscription that dates back to the 13th century BC. The Valley of the Stars is also an ideal destination for hikers and those who enjoy a more relaxed pace of life. While visiting Yazd, be sure to take time to walk through its old town. While you are there, you can even try your hand at some rooftop cafes, which offer amazing views of the city.
The Supreme Leader controls all aspects of government research. The Supreme Judicial Council, which is part of the Ministry of Culture and Higher Education, oversees government research. In recent years, the Iranian government has increased funding for research institutes and universities. The National Research Council formulates the country's national research policy and outlines the priorities of the various institutions. It has faculties for sociology, psychology, linguistics, and the other sciences.