Iran is now one of the most remarkable tourist destinations within the Middle East because of its stunning attractions and the unforgettable experience most tourists have. If you want to be one of them, you may probably need to get your Iran eVisa for citizens of Germany. It may be tedious because of the different paperwork that you may need to fill out by yourself. On the other side, you can avoid headaches by using iVisa.com. Avoid confusing steps and apply online with iVisa.com right away!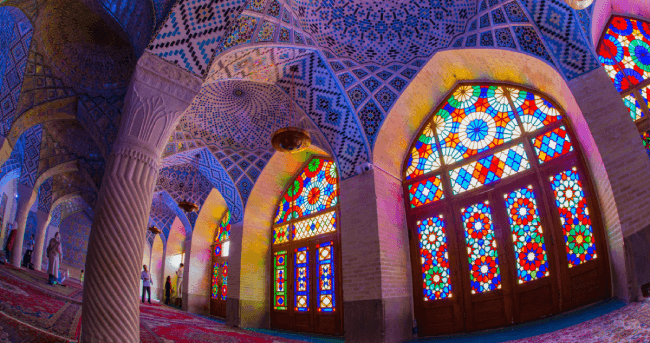 Learn more about obtaining your Iran eVisa for citizens of Germany with iVisa.com in our FAQs below.
Frequently Asked Questions
What are the COVID restrictions for entering Iran?
As the COVID-19 restrictions are frequently changing, we recommend you to check our product page to get up-to-date information about traveling to Iran.
What is the Iran eVisa for citizens of Germany?
It is an electronic travel permit issued by the government for a single entry, and it allows you to stay in Iran for 2 weeks. You can get it online with iVisa.com without having to think about confusing paperwork that would take hours to complete. Instead, our effortless procedure reduces it to just 10 minutes.
What are the required documents to apply for the Iran eVisa for citizens of Germany?
You will need to attach the following items when applying:
Your email address.
A valid debit or credit card.
Your scanned passport card information.
How much does it cost to get the Iran eVisa for citizens of Germany?
Standard Processing Time (

USD $61.99

-

15 days

): It is one of the best choices for those looking for an affordable option to get their eVisa.
Rush Processing Time (

USD $106.99

-

13 days

): You pay a higher fee for a faster service.
Super Rush Processing Time (

USD $137.99

-

10 days

): Your receive your eVisa as soon as possible for the highest service cost.
What do I need to do to get the Iran eVisa for citizens of Germany?
Applying online for your travel document is pretty simple by choosing iVisa.com! Our team has prepared 3 steps that reduce the traditional method, so you don't need to worry about confusing processes.
First, complete your application form and choose the processing service you like.
Second, pay for the service you will receive from us.
Third, upload the required documents and submit your form once you feel ready to start with your process.
Our team will process your request, and they will submit your Iran eVisa for citizens of Germany to your email address.
Is iVisa.com a reliable option?
For sure! iVisa.com knows you may be concerned about our services. Nevertheless, you can fully trust that iVisa.com will help you get your document. We implemented one of the highest cybersecurity standards to prevent any leak to third parties. You will also receive your Iran eVisa for citizens of Germany from our qualified team, who will process your request right away. You can read more about our customers' service experience by checking our reviews section.
How can I find out more information?
You can learn more about the Iran eVisa for citizens of Germany from our customer service agents. They are ready to chat with you at any time. You can also send them an email at [email protected]
iVisa.com recommends
Iran is not what most people think, but it is even better than that! From the most impressive temples with Persian architecture to relaxing beaches, Iran is a paradise on Earth. So if you have decided to come to this magnificent country for your next vacation, you won't regret it. That is why iVisa.com, your travel expert, will recommend some of the most beautiful destinations that you may consider when arriving in Iran. So don't hesitate to pack everything up and get ready for your future adventure.
Once you arrive in Iran, you may probably have to go back in time and look at the old ruins of the Achaemenid Empire. Most of these relics are part of the Ancient World Heritage. Some of them are the Behistun Inscription, the Shushtar Historical Hydraulic System, and the Tomb of Cyrus the Great.
If you prefer going to old temples that show Iranian architecture, you probably should go to the Nasir ol Molk. It is one of the most stunning and colorful mosques you will find in the country.