Visiting Iran is what most travelers are now doing because of its astounding buildings and magnificent natural places. If you're interested in visiting Iran as your next travel destination, you may need the Iran eVisa for citizens of Greece before your arrival. However, if you're in a hurry and you don't have enough time to spend on confusing paperwork in other languages different than yours, iVisa.com is here to help you. Our visa experts will assist you, and you will get your Iran eVisa in the blink of an eye.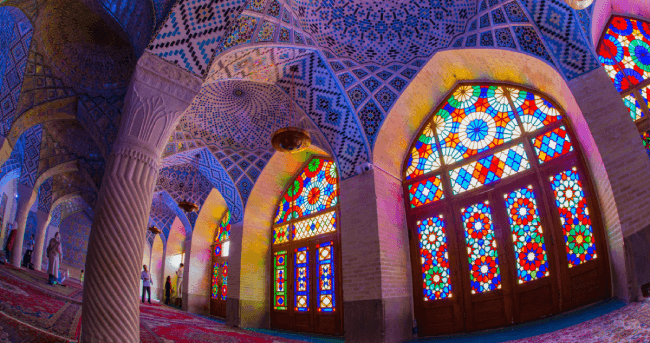 Find out everything you need to know about the Iran eVisa for citizens of Greece in the following lines.
Frequently Asked Questions
What are the COVID restrictions for entering Iran?
As the COVID-19 restrictions are frequently changing, we recommend you to check our product page to get up-to-date information about traveling to Iran.
What do I need to know about the Iran eVisa for citizens of Greece?
It is a travel permit designed by the government to grant its holder the possibility to stay in Iran for 14 days from the moment they arrive. It is electronically attached to their passport and only for a single entry. If you need to get more than one, you can apply right away with iVisa.com, and we will process your request right away.
What are the requisites to apply for the Iran eVisa for citizens of Greece?
There are not so many! We will ask you to provide the following essential items when applying for your Iran eVisa for citizens of Greece.
Your passport.
A valid credit or debit card to pay the fees for your document.
Your current email address.
What are the processing costs to get the Iran eVisa for citizens of Greece?
Standard Processing Time (

USD $61.99

-

15 days

): For an affordable price, you get your eVisa in an average waiting time.
Rush Processing Time (

USD $102.99

-

13 days

): If you're in a hurry, this is the best option for you. However, it has a higher price.
Super Rush Processing Time (

USD $150.99

-

10 days

): If you need your eVisa right away, you can choose this alternative by paying the highest fee.
How can I apply for the Iran eVisa for citizens of Greece?
It is a piece of cake! You will need to complete the following steps to get your document:
First, you will have to fill out the application questionnaire with your information. Then, select the processing service that meets your goals.
Second, make sure your information has no errors and continue with the payment method.
Third, attach all the required paperwork and submit your form.
That's everything you will need to do!
Can I trust iVisa.com?
For sure! iVisa.com's main priority is to provide a trustworthy service with the highest security measures so our clients don't spend time confusing paperwork. Sounds great, right? Our visa experts will be ready to process your request once you submit your form. For these reasons, our customers prefer our services as you can read in our reviews section.
I have more questions; how can I find out more about it?
If you want more clearance about the Iran eVisa for citizens of Greece, you can contact our customer service team. They are available at any time you need help.
iVisa.com recommends
To travel to Iran is to embark on an adventure not to be missed due to its beautiful architecture and influence from ancient Persian traditions. We imagine you are interested in traveling to this country soon. In that case, iVisa.com recommends some magnificent places that will make you want to visit the country more than once, and your travel experience will be more enjoyable.
Did you know that the Silk Route used to pass by Iran? Although it is no longer used due to technological advances and the creation of new means of transportation, it is still an archaeological ruin. Ribat of Zein-o-din is part of it and was an old inn on the Silk Road, with rooms for travelers to stay or close their trades with other merchants.
If you love history, you may also consider going to Naryn Castle in Meybod. These ruins were an old castle built during the Medes period and the Achaemenid and Sassanid dynasties. It will help you learn more about its historical inheritance and culture. Persepolis is also popular, and we highly recommend you visit it.