Iran is one of the most impressive countries in the Middle East because of its Persian inheritance. If you plan to visit Iran soon, you will need to get the Iran eVisa for citizens of Indonesia. It might not be easy to apply for it yourself because of its ambiguous language, and it would take a lot of time.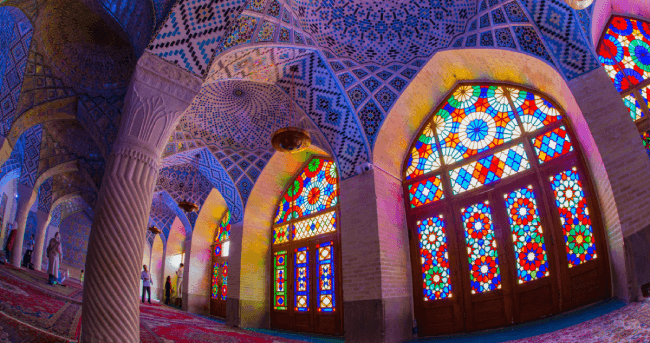 On the other side, you can avoid stressful moments by applying online with iVisa.com. It won't take more than 10 minutes, and our team will be ready to assist you right away!
Learn more about the Iran eVisa for citizens of Indonesia and how you can obtain it with iVisa.com in our FAQS below.
Frequently Asked Questions
What are the COVID restrictions for entering Iran?
As the COVID-19 restrictions are frequently changing, we recommend you to check our product page to get up-to-date information about traveling to Iran.
What do I need to know about the Iran eVisa for citizens of Indonesia?
The Iran eVisa for citizens of Indonesia is an electronic travel document that allows its holder to visit the country for 2 weeks. It is only valid for a single entry. You can apply online with iVisa.com and let our experts prepare the document for you.
What are the requisites to apply for the Iran eVisa for citizens of Indonesia?
There are not so many. You will need to follow the next list of items when answering the application form:
A debit or credit card.
Your passport.
A valid means of payment.
What are the processing costs to get the Iran eVisa for citizens of Indonesia?
Standard Processing Time:

15 days

-

USD $40.49

.
Rush Processing Time:

13 days

-

USD $72.99

.
Super Rush Processing Time:

10 days

-

USD $110.99

.
How can I apply for the Iran eVisa for citizens of Indonesia?
As you know, we designed an effortless procedure that won't require you more than having 10 minutes to apply. Ensure to follow the next steps:
First, complete the application form and select the processing time that fits your needs.
Second, double-check your info and continue with the payment. Feel free to use any debit or credit card.
Third, attach all the required documents and submit your form once completed
That's all you need to do!
Can I trust iVisa.com?
Indeed, you should! iVisa.com is a travel agency whose purpose is to provide a helping hand to those travelers who want to get their travel documents effortlessly. As a result, we prepared a procedure that is easy as cake. Furthermore, our platform has the highest security measures to prevent any leaks to third parties.
For these reasons, our customers feel satisfied with our services as you can check in our reviews section.
I have more questions; how can I find out more about it?
You can communicate with our customer service agents to clarify all your questions related to the Iran eVisa for citizens of Iran. They are available at any time you need support!
iVisa.com Recommends
Iran is one of the most surprising countries in the Arabian peninsula because of its beautiful architecture and influential culture and gastronomy. However, if it is the first time you visit Iran, you may be confused about where to go first. That is why iVisa.com has designed a list of must-see places that you will love. So make sure to take notes and prepare yourself for your future adventure.
For starters, did you know that, even though Iran is in the Arabian peninsula, they are not Arabic? They are Persians, and they have preserved most of their historical inheritance. That being the case, you should go to the Jameh Mosque of Isfahan. It was built in the 700s, and it has the most impressive architecture you can imagine. Following the same line, other mosques were influenced by its model and were built in the same way. Some of them are Vakil Mosque, Goharshad Mosque, and Imam Khomeini Mosque.
You already have some notions of what to visit in Iran up to this moment. Nevertheless, you will need to meet all the entry requirements to discover other exciting places.