Iran is one of the most stunning countries in the Arabian peninsula due to its history and particular architecture. If you're interested in visiting it soon, you may probably need to get the Iran eVisa for citizens of Ireland. Getting it may be arduous, especially if you're in a hurry and you cannot spend time completing all the requisites that it takes.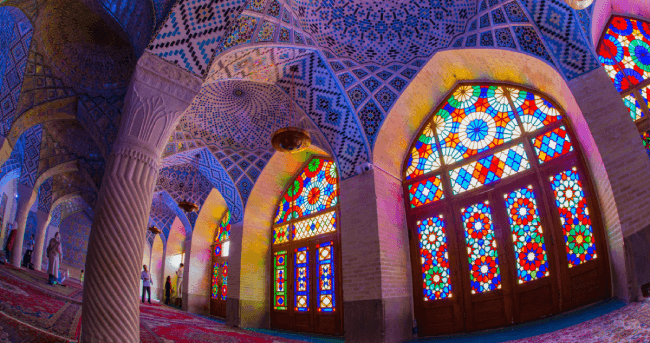 Fortunately, you can avoid traditional paperwork by applying online with iVisa.com. It is pretty simple, and it usually takes 10 minutes to finish.
Learn more about the Iran eVisa for citizens of Ireland in our FAQs below.
Frequently Asked Questions
What are the COVID restrictions for entering Iran?
As the COVID-19 restrictions are frequently changing, we recommend you to check our product page to get up-to-date information about traveling to Iran.
What is the Iran eVisa for citizens of Ireland?
The Iran eVisa for citizens of Ireland is an electronic travel document that grants its holder access to visit Iran for 14 days. You will need to get one every time you visit the country because it is only for a single entry. Fortunately, you can obtain it with the iVisa.com's guidance, and it won't take more than just a few minutes!
What are the required documents to apply for the Iran eVisa for citizens of Ireland?
Make sure to provide the following details when applying for your document:
Your email address.
A valid credit or debit card.
Your passport.
How much does it cost to get the Iran eVisa for citizens of Ireland?
Standard Processing Time:

15 days

-

USD $61.99

.
Rush Processing Time:

13 days

-

USD $102.99

.
Super Rush Processing Time:

10 days

-

USD $150.99

.
What do I need to do to get the Iran eVisa for citizens of Ireland?
Getting your Iran eVisa for citizens of Ireland is a piece of cake with iVisa.com's help! We have prepared 3 steps that you can complete from any device.
It usually does not take more than 10 minutes to finish.
First, answer the application form with your general information. Once you do so, choose the processing time of your preference.
Second, double-check your data and continue with the payment.
Third, upload the required documents we mentioned already and submit your form once you feel ready.
Is iVisa.com a reliable option?
Without a doubt! At iVisa.com, our goal is to provide both a high-quality service together with one of the safest procedures you can ever imagine. For these reasons, we encrypt your information from third parties, and our outstanding team will prepare your document for you.
If you have doubts about it, don't hesitate to read our reviews section for peace of mind.
How can I find out more information?
You can get in touch with our customer service agents who will assist you whenever you need it, so you can obtain your Iran eVisa for citizens of Ireland effortlessly. You can also send them a message to [email protected].
iVisa.com Recommends
Iran is not what most travelers usually think when visiting the Middle East. Nevertheless, its particular history and astounding architecture will blow your mind if you choose it as your next travel destination. From the most colorful mosques to the peaceful beaches with turquoise waters when visiting Iran. If you feel like Iran is what you're looking for, but you don't know exactly where to go, iVisa.com has good news for you! We will recommend some of the must-see tourist attractions in Iran so that you can get ready for your new adventure.
Would you like to go to one of the most stunning cathedrals in the region? Then, you should go to Vank Cathedral. It is an Armenian Christian temple built during the XVII century, and its particular architecture follows the same Persian style that mosques used to have for the time. It has different frescoes that narrate the life of Jesus of Nazareth in the same way you would find at the Sistine Chapel. Other places you may consider are the Cinema Museum of Iran, Arg-é Bam, or the Anahita Temple.