If you're a UAE passport holder, you must confirm the travel documents you need before your trip to Iran. iVisa.com has the right solution for you. A simple procedure that will only take a few minutes to complete. Don't worry! Our team knows how to handle the Iran eVisa for Citizens of UAE.
Explore all the information about the online process to get your Iran eVisa below. Even though this product isn't available yet within our platform, we have all the details about it.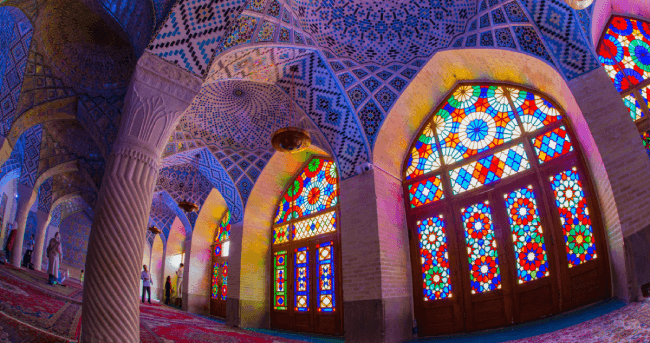 Frequently Asked Questions
What are the COVID rules in Iran?
All incoming visitors must take a PCR test a maximum of 96 hours before entering the country. They must show negative results. Upon arrival, passengers may need to test again. In case they test positive, they must quarantine for 14 days.
We recommend checking our FAQ section for the latest information about COVID guidelines in Iran. These measures can change at any time, so keep updated.
Explore more about the Iran eVisa for Citizens of UAE with us.
What is the Iran eVisa, and how can I apply?
The Iran eVisa is an official document that provides access to Iran. It has a validity of 30 days and permits a single entry to the country.
The term electronic means you can obtain it online. iVisa.com can help you with the digital process. It will only take you a few minutes to complete the simple process.
Follow these steps:
First: Complete the online form with your details and pick a processing time that fits your needs.
Second: Check your application and confirm all the details are accurate. Choose a payment method between a debit or credit card.
Third: Upload the required documentation and apply.
We will send an email with the necessary documentation for your entry to Iran. Remember to follow our guidelines and show the travel document to immigration authorities in Iran.
Check more about the Iran eVisa for Citizens of UAE with our team.
What are the costs and processing times?
Standard Processing Time:

USD 20.00

- We will process your application at a regular pace (

15 days

).
Rush Processing Time:

USD 40.00

- Expect your documentation in less time (

13 days

).
Super Rush Processing Time:

USD 60.00

- Receive your travel document as soon as possible (

10 days

).
Continue learning about the Iran eVisa for Citizens of UAE.
What are the requirements?
Gather the following:
Valid passport: Your passport must have a minimum validity of 6 months from your arrival date in Iran.
Applicant photo.
Email address: We will communicate electronically.
Payment method: Pay with a credit or debit card.
We can support you with the Iran eVisa for Citizens of UAE.
Can I rely on iVisa.com?
Absolutely! We have implemented strict security guidelines for all our services. We know how to handle the Iran eVisa for Citizens of UAE.
Explore our customer reviews and confirm we have the right tools to help you at any time.
Where can I find more information?
Connect with our customer support team that is available 24 hours a day. We can answer all your questions about the Iran eVisa for Citizens of UAE.
iVisa.com can help you now. Trust us and travel to Iran.
iVisa.com Recommends
Iran is home to one of the best achievements of humankind, Persepolis. This massive complex included palaces, gates, mausoleums, and much more built on the hillside of Rahmat mountains. The construction of this place took 150 years, and it began in 518 BC. It's a clear example of Achaemenid architecture. Persopolis was used as a residence, resting place, a sacred site for rituals and ceremonies, observatory, and even was home to the Council and Parliament. In 321 BC, Alexander burnt most of the complex. Explore Sassanid Archaeological Landscape, located in the Fars region. The site protects the most valuable historical monuments on this side of Iran, such as palaces, forts, and reliefs from the Sassanid empire developed between 224 and 658 AD. Explore the first attempts of a dome construction using adobe and ballast stone. The architecture style is fascinating, and remnants show these people were at the peak of their art. Aside from the Sassanid style, you can see influences from Achaemenid and Parthian cultural patterns and Roman art. Travel now to Iran and continue exploring.