Thinking of traveling to Iran on vacation? Here at iVisa.com we help you with the entire process, so you don't need to worry about it. It is easy, and we do it online. You don't need to move from your house.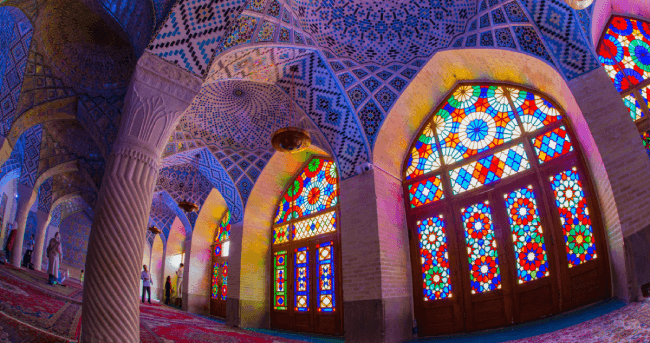 Maybe you are wondering how long is the Iran eVisa processing time. Here in this article we give you the answer to do it with iVisa.com helping you in your economy.
Frequently Asked Questions
What are the COVID-19 restrictions to enter Iran?
The COVID-19 restrictions are frequently changing depending on the government decisions, we recommend you check our product page to be updated with the information about traveling to Iran.
How do I apply for the Iran eVisa?
You need to check if your nationality requires an eVisa, you can do this in our Calculator Tool. And then start your process with iVisa.com easily and quickly.
Keep reading to find out more about the Iran eVisa processing time.
What documents are required for an Iran eVisa?
For the Iran eVisa you need to follow these requirements:
An applicant photo.
A current valid passport, with at least 6-month validity.
A credit/debit card.
Find out everything you need to know about the Iran eVisa processing time below.
Can I enter Iran multiple times with this visa?
The Iran eVisa has a single entry. You can stay a maximum of 30 days in Iran.
Find out in the next question about the Iran eVisa processing time.
How long does it take to process an Iran visa?
At iVisa.com we offer 3 options that you can adapt to your needs. It is up to you to choose the best option:
Standard Process (

USD $57.99

-

15 days

): this takes more time, but you will save money.
Rush Process (

USD $105.99

-

13 days

): This takes less time, but the cost is a bit more.
Super Rush Process (

USD $158.99

-

10 days

): this is the best option for travelers in a hurry.
We will do our best to reduce your Iran eVisa processing time.
How much is the online visa for Iran?
The cost depends on which option you choose, the standard, the rush, or the super rush. The more you pay, the shorter the Iran eVisa processing time is.
Can I trust iVisa.com?
Of course, you can trust us for your Iran eVisa. We have a decade of experience carrying out visa processes for Iran and for other countries. We invite you to visit our clients reviews.
Where can I find more information?
If you have any further questions about the Iran eVisa processing time, we have a great support custom team for you 24/7.
iVisa.com Recommends
Iran is a country in Western Asia. Officially known as the Islamic Republic of Iran, it is also known as Persia. Although it is the most populous nation in the world, it is a difficult country to visit. Located in Western Asia, Iran has several distinct characteristics that make it unique from other countries. In the past, the country was an important cultural and religious center. Today, however, it is a political and economic hotbed.
The capital of Iran, Tehran, is considered one of the world's most liberal cities. The capital is home to over 8 million people and is a vibrant cultural hub. The city has a large number of museums, and the Golestan Palace is a UNESCO-designated world heritage site. Despite its chaotic appearance, Tehran is also the most liberal and secular city in Iran. If you plan to visit the country's largest city, you should plan to spend at least a week there.
The Iranian poets are still very relevant more than a thousand years later. If you're planning to visit Iran, you should visit the Imam Reza shrine, the tallest mountain in Shiite Islam. In Ardabil, you can try Iranian desserts such as black halva and honeycomb. For dinner, you might want to take in the city's history and culture by eating Iranian food. The locals are warm and friendly, and you'll feel at home in the city.