If you're looking for the best place to see if your child can renew the Irish passport, then search no more! At iVisa.com, we're ready to help you answer the question, Can I renew my child's Irish passport online? And better yet, we're ready to help you renew your passport within a few days, thanks to our passport renewal online service.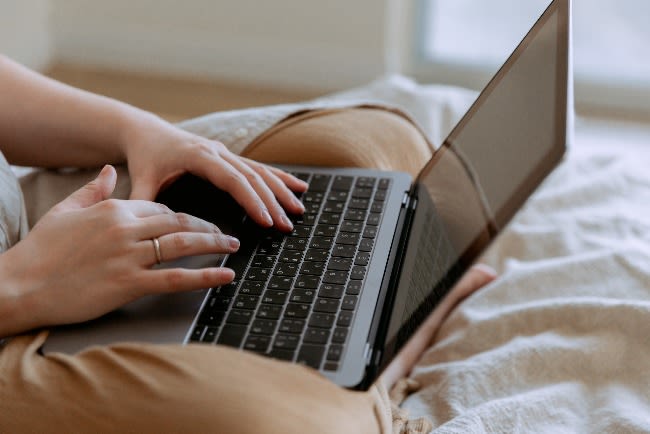 Irish citizens can renew their passports online but only if they're over 18 years old. If you're looking to renew your child's passport, you need to visit your local government passport office.
Frequently Asked Questions
Who is this passport renewal service for?
The Irish passport renewal process is available for citizens that meet these criteria:
They are Irish citizens over 18 years old.
Their passport is expired (or about to expire).
They are in possession of their current passport.
This service is available for Irish citizens living in Ireland or:
Northern Ireland
Great Britain
Australia
New Zealand
The United States
Do you want to know more details about this question: Can I renew my child's Irish passport online? Then continue reading below.
Why use a completely online Passport Renewal service?
With the passport renewal service we offer, you can renew your Irish passport at home and with full-guided information on what to do at every step of the process. It is an excellent way of avoiding visiting an Irish passport office or embassy.
Keep reading about Can I renew my child's Irish passport online?.
How does the Passport Renewal Service with iVisa.com work?
This passport renewal service is based on this 3-step process:
Step 1: Fill in the online request form with your general information.
Step 2: Upload and add a recently taken passport-size photo.
Step 3: Pay for the fees with your debit or credit card and track the process with all the information we offer you through email.
Now you only have to wait for the passport, and that's it!
You can renew any Irish passport online as long as the previous Irish passport is no more than 5 years out of date.
Also, remember that the passport service may ask you to submit your passport. For example, if the passport book has over 12 months of validity remaining. In that case, we will let you know in advance.
Keep in mind that your previous passport will be canceled once the new one arrives.
Now that you know the answer to this question: Can I renew my child's Irish passport online? We suggest you read the prices below.
How much does the Irish passport renewal cost?
The government fee for a standard 34-page passport is €75. Our processing fee at iVisa.com is €20. This includes helping you with the process and access to our 24/7 customer services agents who will answer all your inquiries.
Your new passport will arrive within 10 to 15 business days and will be valid for the next 10 years.
Continue reading to learn more about this topic: Can I renew my child's Irish passport online?
Can I trust iVisa.com's service?
You can trust our services because we ensure an easier process to get your new passport safely. If you're not sure about it, feel free to go to our comment section.
Where do I find more information?
Do you still have doubts about this question: Can I renew my child's Irish passport online? Then contact our agents via chat online. They're ready to help you 24/7!
iVisa.com recommends
Have you ever visited Spain? Maybe it is listed on your bucket list, and it should, because it is one of the most fascinating European countries. It does not ask you more than your valid passport (or valid ID) to enter.
Spain is not only a country full of beauty and culture but also full of great islands that offer a wide variety of vacation experiences. Spain's Canary, Atlantic and Balearic islands are amazingly diverse destinations for any traveler.
Spain's islands are divided into two areas: the Canary Islands, located out in the Atlantic Ocean, closer to the Moroccan border. These islands are probably the most famous among travelers, and it's not for less with all the things they offer. These islands are: Fuerteventura, Gran Canaria, Tenerife, Lanzarote, La Palma, El Hierro, and La Gomera.
The other island area in Spain is the Balearic Islands, located in the Mediterranean Sea. The most popular islands here are Ibiza and Mallorca, but you can also visit Menorca and Formentera. Regardless of the island you choose, you can be sure that it'll be very relaxing for your trip.