In this article, you will find the requirements for Irish passport renewal online photo and how to complete this process easily online.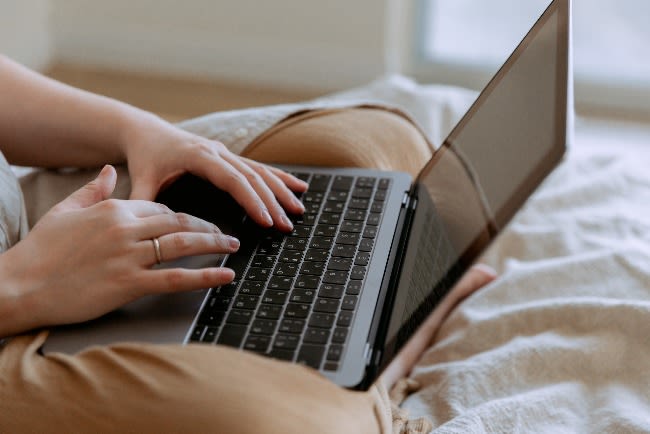 Remember that taking the photo can be from the comfort of your home. You don't need to go to a professional photo studio. At iVisa.com, we help you with this simple process. So let's start it, simple and faster.
Read the most popular questions about Irish passport renewal online photo.
Frequently Asked Questions
Who can apply for the Irish Passport Renewal?
If you need to renew your Irish passport, check the eligibility criteria:
You're an Irish citizen.
You have your passport in your possession.
Your passport has expired or will expire soon.
You're 18 years old or older.
Keep reading to learn all about the Irish passport renewal online photo.
Why should I choose iVisa.com for this service?
iVisa.com is the ideal partner to process the Irish passport renewal online photo. We offer you a one-stop-service where you can safely process your Irish passport renewal.
Also, you'll have a group of experts guiding you through the process. They'll take care of checking that your application meets all the criteria including your Irish passport renewal online photo.
What are the steps to renew my Irish passport?
Step 1: Complete the online form with your details and include a passport photo.
Step 2: Check your information for any mistakes. Proceed to pay the Irish government fee and our service fee.
Step 3: Track your process and expect your new passport in 10 to 15 business days.
Continue learning about the Irish passport renewal online photo.
What are the processing times and fees?
The government fee for a standard 34-page passport is €75. Our processing fee at iVisa.com is €20. This includes helping you with the process and access to our 24/7 customer services agents who will answer all your inquiries.
Your new passport will arrive within 10 to 15 business days and will be valid for the next 10 years.
What are the requirements for the Irish passport renewal online photo?
You should have the following items:
Passport: Your passport has passed its expiry date or is about to expire.
Passport photo: in full color with white background and in JPEG format.
Email address: You will receive any communication in your email inbox.
Method of payment: Pay for the online service with a credit or debit card.
Keep checking more about the Irish passport renewal online photo.
How do I know the photo is approved?
At iVisa.com, we review your photo for the Irish passport renewal online photo before sending it in the application. If the photo does not qualify or we suspect it'll be rejected, we will contact you, so don't worry!
Can I trust iVisa.com?
Of course, you can trust iVisa.com. We help you with all the processes you need to follow for an Irish passport renewal online photo. If you want to feel safer, we have our clients reviews, to know more about us.
Where can I find more information?
If you have other questions about theIrish passport renewal online photo, please contact us! We are here for you 24/7 with a wonderful support team.
iVisa.com Recommends
Go to Jaipur!
Jaipur is the capital of Rajasthan in India. The city has one of the most popular tourist destinations in the country, which is called, "Jaipur City Palace".
The palace was initially built for the royal family, but it then became a favorite place for tourists to visit. There are other interesting places that tourists can visit when they come to Jaipur including the Jantar Mantar and Hawa Mahal.
Many people also come to Jaipur to see an item because this was where construction of the world's largest human-made gem was completed. This gem is known as the Pink City and was created in honor of the color of clothing worn by men from Rajput.
The city's founding dates back to 1727 when Maharaja Sawai Jai Singh II, ruler of Amber built a new capital called "Jaipur" after his name. He then moved the capital from Amer to Jaipur.
Jaipur is the largest city in the state of Rajasthan and is also its capital. The land area of Jaipur covers 348,521 hectares or 3,485 square kilometers (1311 mi). The population in 2012 was recorded at 3,073,391 making it the tenth most populous city in India. It was estimated that 6 million people visit Jaipur each year with an average stay of three days.
There are many attractions to be enjoyed when visiting Jaipur that include eating out at restaurants serving local cuisine which includes vegetarian food items like Dal Baati Churma along with sweet dishes like Gulab Jamun and Ras Malai. Tourists can also shop for crafts made by local craftspeople such as leather products and tie dyes.