If you live in another country that is not Ireland and need an Irish passport renewal UK, you don't need to worry. You can do this process online if you are a resident of England.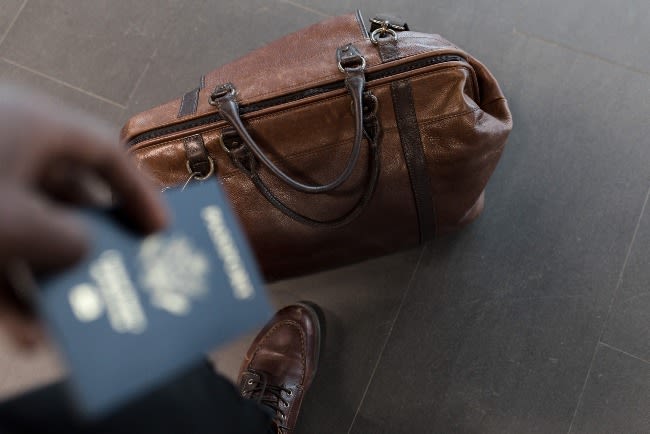 Read the most popular questions and find all the answers in this article. At iVisa.com we help you to do this process in a fast and easy way.
Frequently Asked Questions
How does the Irish passport renewal UK with iVisa.com work?
First, you need to know that you can get an Irish passport online, following the step-by-step instructions provided for the Irish passport renewal UK. Remember, you can renew it online if your previous Irish passport is no more than 5 years out of date.
You do not have to verify your identity when renewing your passport using the online service. However, if your current passport has more than 12 months of validity remaining at the time of your renewal application, you will have to send the original passport by post.
These are the items you need for the Irish passport renewal UK:
A digital photograph.
An email address.
A Credit/debit card (Visa, MasterCard, Diners Club International, and American Express cards are accepted).
How much is the government fee?
These are the government fees for the Irish passport renewal UK
The Standard Process 10-year, 34-page
Passport Online – €75 (+ €5 postage if you live outside Ireland)
Large 10-year, 66-page passport
Passport Online – €105 (+ €5 postage if you live outside Ireland)
How much is this process of Ireland passport renewal form?
Right now this service is not available with iVisa.com, but it will be soon! Please keep checking back for more information on prices and processing times.
How long do I need to wait to have my passport with me?
Once we process your application, it will take 11 weeks to receive your new passport.
Can I trust iVisa.com?
Of course! At iVisa.com we have more than a decade of helping with this process worldwide. To feel more secure about starting this process, we invite you to check out review section to know more about us.
Let's start this process together for the Irish passport renewal UK
I have other questions. How can I contact you?
If you have any other questions about Irish passport renewal UK, we have a great support team at iVisa.com 24 hours a day, 7 days a week for you.
Let's start this process, no matter if you are in England, and have amazing adventures with your new passport.
iVisa.com Recommends
Go to Seoul!
Seoul is the capital of the Republic of Korea. It is located in the south-eastern part of South Korea on the slopes of the Baekdu Daegan mountain range, which forms the natural boundary between North Korea and South Korea. Seoul is not only South Korea's economic powerhouse, but also a great tourist destination.
With its rapid development, Seoul has had an immense cultural and social impact on South Korea. And with all the new attractions that have been built, tourists are coming from all over to visit Korea's unique blend of old and new culture. Seoul offers something for everyone from traditional Korean food to very modern shopping malls where there are plenty of western brands to be found. Seoul's nightlife is plentiful and really comes alive at night.
One of the most popular attractions in Seoul is Namsan tower. It offers spectacular panoramic views of the city which are visible from an outdoor observation deck on top of Namsan Mountain (256m). Another place to visit is Nanji-Do island, where you can enjoy a variety of extreme sports such as bungee jumping, jet-skiing, parasailing, etc. And for those who want to take it easy yet still enjoy some adrenaline, there is also canoeing and fishing available. A trip around the streets on horseback is another option for visitors who don't mind getting out into nature even more.
Korean food has mainly evolved from the humble origins of rice and vegetables along with meats, especially in the form of kimchi. Not only can you enjoy a diverse range of Korean dishes but also a variety of side dishes known as banchan which are small portions of pickled vegetables usually eaten together with a main course.