After the pandemic, travel became restricted for people around the world. However, life has to go on. Slowly and steadily, countries are making efforts to restart tourism with precautions and safety. We, at iVisa.com, understand the discomfort of going through complicated websites and running for documents. Thus, provide you a stop platform where you can apply for all your documents from the comfort of your home. Now, if you're wondering "Can I travel to Italy right now?", we want to tell you, Yes, why not.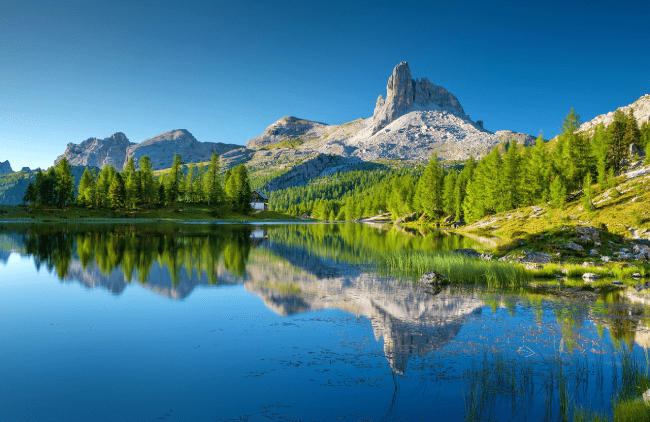 From ancient museums to historical villages, widespread plains, natural lakes, great food, and wine, Italy is God's own country for a blissful escape. As per recent information, a vaccine is not mandatory to enter Italy. However, you must procure additional declarations and forms to be allowed entry in Italy, in the wake of the Covid-19 pandemic. Let us guide you in that process.
With iVisa.com's 100% secure, rapid, and customer-friendly application, the answer to Can I travel to Italy right now? Is definitely a yes. You can apply for an electronic visa from the comfort of your own home in a matter of minutes. Let's get you started on the process right now.
Frequently Asked Questions
Can I travel to Italy right now?
As per recent guidelines, vaccination is not mandatory to enter Italy. Individuals traveling from the European Union and the Schengen area can visit Italy with proper documents. Tourists from Australia, Canada, Georgia, Japan, New Zealand, Rwanda, the Republic of Korea, Thailand, Tunisia, and Uruguay are also allowed to enter Italy. However, they must self-isolate for 14 days. Visitors flying from other countries will only be admitted to Italy for business or academic purposes, and for urgent or health reasons.
Do I need a COVID vaccine or vaccination certificate to enter Italy?
No, you don't. As of today, COVID vaccination passports or certificates are not mandatory to enter Italy. Since information may change quickly, we advise you to follow up on the latest Italy travel updates and/or contact your local embassy.
Do I need a negative COVID-19 test result to enter Italy?
COVID test prior to arrival: Pre-departure tests are no longer required.
Do I need to quarantine when I arrive in Italy?
Quarantine requirements: There are no quarantine requirements.
What documents do I need to enter in Italy?
To enter Italy, all passengers must have their visa, passport, and self-declaration form. (You can also apply for your self-declaration form using iVisa.com).
How can I apply for my Italy eVisa using iVisa.com?
You can apply for your eVisaon our website easily by following these steps:
Start the process Before you start your application, you must have by your side a Passport that should be valid for at least 6 months after arrival in Italy, Credit/debit card, a scanned copy of the bio page of Digital passport, and a digital image of ID/passport.

Apply We will ask for general information like your contact details and the estimated duration of travel. You will be asked to upload the aforementioned documents, and finally, review your application.
*Make Payment iVisa.com offers you flexible processing durations to suit your immediate needs.
What are the processing times offered by iVisa.com?
You may choose among the three processing options provided by iVisa.com
Standard Processing: With this method, the documents will be processed and delivered to you in due time for a standard fee. This is a budget-friendly option.

USD 20.00

-

24 hours

.
Rush Processing: If you're willing to pay a little extra, you can get your document earlier than the standard time. This method is well-suited and definitely ideal.

USD 35.00

-

4 hours

.
Super Rush Processing: For those who are in a rush and need their visa within a very short time and are okay with paying more, can opt for this option.

USD 60.00

-

30 minutes

.
After you choose your processing time, you can easily pay using your Debit/Credit card. When you make payment, your application for an eVisa is complete. Our experts will review it, and make sure your eVisa is available on your email address in time before departure
How safe is iVisa.com?
iVisa.com can be a trusted way to apply for your documents. With a completely transparent system, we ensure the safety of our clients' personal details. You can count on us. To read more from our clients who vouch for our services, you can visit iVisa.com.
What can I do if I have more questions?
If you want to know more about eVisa for Italy and other documents, you can visit iVisa.com. In addition, our customer care agents are readily available to clear all your doubts.
iVisa.com Recommends
With Italy's exotic beauty and charm, it is difficult to pick out a few destinations. Among the best, you can enjoy the romance of Venice, a city based on water, and where buses are boats. You can marvel at historical monuments in Rome. Relics of its ancient glories—the Colosseum, the Forum, the Pantheon, the Appian Way, and the Palatine Hill—vie with the vast riches of the Vatican as the top attractions.
If you're a nature lover, take a pleasant steamer trip to Lake Como wherein the white peaks of the Alps just to the north can be viewed between palm trees and camellias. Moreover, Italy boasts The Leaning Tower of Pisa, which forms the centerpiece of a UNESCO World Heritage Site that also includes the cathedral, baptistery, and Campo Santo.
Thank you for choosing iVisa.com! We wish you a safe trip!