Legendary and inspiring are a couple of words that can describe Italy. Between their UNESCO Heritage Sites, Art museums, lakes and mountains, Italy has nature and designs that captivate all travelers.
Every region of Italy has its personality and identity filled with small variations of the language, its geographical attractions, and another important, its cuisine. There is no festival or complete Italian experience that doesn't include a tasteful glass of wine combined with a delicious slice of pizza or a good plate of fresh pasta.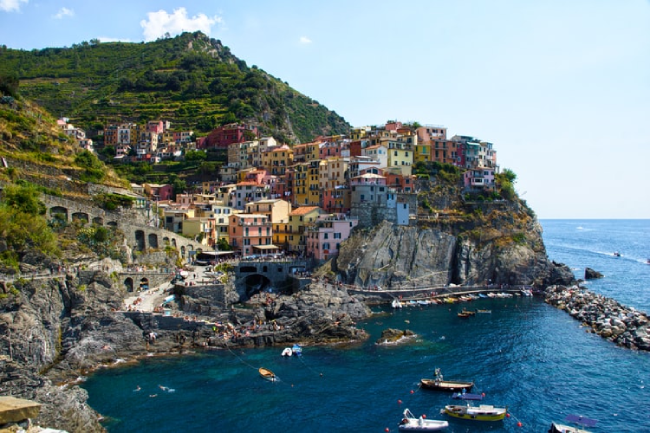 Italy is known for its uniqueness and tradition in each bite of food as well as the quality of its wine grapes. And the best part is, there are attractions, meals, and town charm that fit all traveler budgets.
Unfortunately, these easy trips from citizens of Israel to Schengen countries will face a slight change. The Schengen authorities have created ETIAS, a travel document that will prescreen the travelers before arriving in the region, and helping customs reduce illegal immigration in the area. The requirement of application for an Italy ETIAS for citizens of Israel will be mandatory for all visitors incoming from visa-free countries.
Your Italy ETIAS application is fast and easy, not to mention trustworthy by using the iVisa.com services. All the needed information regarding the Italy ETIAS for citizens of Israel is found below.
Frequently Asked Questions
What is the Italy ETIAS for?
Although travelers would like to enter any country around the world easily, each has its limitations. In the case of Europe, each country has its regulation, Schengen visa included. And still, some travelers have a visa-free condition for travels of 3 months or less. Soon, they will need to apply for the Italy ETIAS if they're interested in entering the Schengen region for tourism or business in no more than a 90-day gap.
The ETIAS will work as a prescreening process to all incoming travelers to ensure they're not a threat to the region.
Which world countries can citizens of Israel visit with the Italy ETIAS?
In the near future, travelers from visa-free countries will need to apply for the Italy ETIAS for citizens of Israel if they want to enter any of the Schengen countries. The document only lets them travel all Schengen countries with a multiple entries condition but with the restriction of being for a short period of no more than 90 days.
How does the Italy ETIAS validity work for citizens of Israel?
There is no exact definition of the average ETIAS validity will be, but the passengers citizenship will not determine the results. Once applied for the Italy ETIAS for citizens of Israel, you will receive a notification of results based on the information you provided on your application.
Although the ETIAS validity will differ for each traveler, an estimate is that it will be valid for the length of your journey or up to 3 years. During this time, you can only stay 90 days or less in the Schengen region.
Which mandatory documents are needed to start the ETIAS application?
Unlike other online processes, the Italy ETIAS for citizens of Israel process doesn't require many documents, it focuses more on the travelers' details. There are the essential documents you need to present on your application:
A passport: it will be needed to provide your personal information on the form. You might also want to have at hand a scanned copy in case it's requested.
Your valid email address: it will be required so that the applicant can receive their ETIAS results as soon as they're available.
Method of payment: it's only to make online payment of the ETIAS, and you can use a credit/debit card or a PayPal account.
How long can citizens from Israel stay in Europe with an Italy ETIAS?
All travelers from visa-exempt countries that are planning on traveling to the Schengen region will need to request an Italy ETIAS for citizens of Israel before departing. This travel document will allow them a short stay in any country of the Schengen area for a maximum of 90 days every 180 days.
Is it possible to get the Italy ETIAS application faster?
Starting your Italy ETIAS for citizens of Israel application can be a bit tedious if done on the official website. On the other hand, iVisa.com offers an easier way of getting the application done and options to improving the processing speed of your documents so you get your ETIAS results delivered faster.
Following are the three processing speeds that iVisa.com offers:
Standard processing time: this might be the slowest iVisa.com alternative to receive your ETIAS results but it's the most affordable one.
Rush processing time: it's a faster alternative to getting the ETIAS results delivered for a more expensive cost.
Super rush processing time: this is the fastest yet more expensive option to receiving the ETIAS documents.
How can citizens of Israel apply for the Italy ETIAS?
The easy process of the Italy ETIAS for citizens of Israel application can be done straightforward and quicker on the iVisa.com website. Its service includes an easy application process and three options to getting you ETIAS results delivered in less time.
Follow these 3-steps of iVisa.com:
Begin the process by filling in your details on the online form and select the processing option you want for your application.
Then, double-check that the info provided in the previous step is correct, and make the fee payment.
Finally, attach any documents that might have been requested on the application form and click on submit.
How ensured is my information on the iVisa.com website?
It's understandable to think about the risks information goes through by providing it on an online website. To forget this risk, iVisa.com website and databases work with highly secure software that protects your information throughout your ETIAS application process.
Here you can read some reviews from our past clients about our services.
Where can I read more information about the Italy ETIAS?
To solve any additional questions on the Italy ETIAS for citizens of Israel, you can contact our customer service team by chat message or email. There is also more information about the Italy ETIAS application and tips on the process at the iVisa.com webpage.
Read everything there is to know about Italy ETIAS here and start creating your travel plans.