Providing a Self-Declaration Form, a Health Declaration Form, and other documents are a necessity for any traveler who wants to enter another country, especially since the COVID-19 outbreak is still affecting hundreds of thousands of people all over the world. That is why travelers should obtain this important document in a secure manner. Our online services help thousands of travelers to obtain their Self-Declaration Forms from any electronic device. Getting ready for any restrictions that the host country may impose is a traveler's responsibility and iVisa is ready to help them get their documents fast and easy.
Note: Since May 1st, 2022, the Italy Self Declaration Form is no longer necessary to enter the country.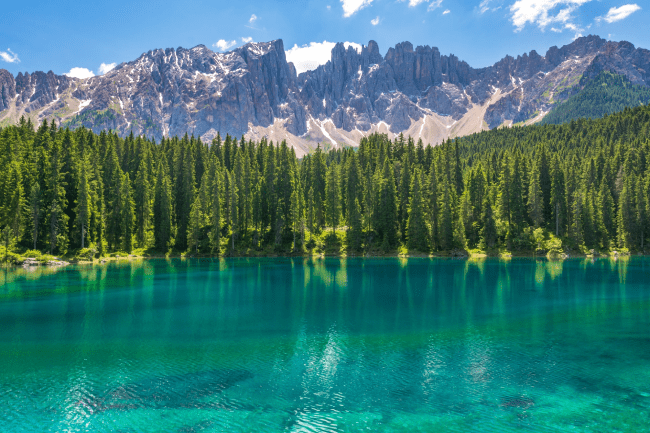 Frequently Asked Questions
What is a Self-Declaration Form?
The Self-Declaration Form is, in a nutshell, a statement made by the traveler that he is not infected with the COVID-19 virus and therefore would be eligible to enter the host country. To describe further, it is a document made with the traveler as the attestor that the information contained within the document is factual and true. In order to make the document as binding as possible, the traveler affixes his signature to the document, thereby making the form legally binding for the traveler.
Go to our website and get informed about the important instructions of the Italy Self-Declaration Form.
Do I need a COVID vaccine or vaccination certificate to enter Italy?
No, you don't. As of today, COVID vaccination passports or certificates are not mandatory to enter Italy. Since information may change quickly, we advise you to follow up on the latest Italy travel updates and/or contact your local embassy.
Do I need a negative COVID-19 test result to enter Italy?
COVID test prior to arrival: Pre-departure tests are no longer required.
Do I need to quarantine when I arrive in Italy?
Quarantine requirements: There are no quarantine requirements.
To what does the traveler attest to in the Self-Declaration Form?
As stated above, the form is a declaration by the traveler that he is free from the disease COVID-19. In this regard, he/she is explicitly stating that he/she does not show any of a number of symptoms displayed by a person who is infected with the disease. In addition, the form also should state that the traveler is aware of the measures taken by the host country to prevent the spread of the pandemic inside their borders.
The traveler may also be required to submit to any of these preventive measures, including additional testing and quarantine in government-controlled facilities if necessary. He/she is required to disclose his/her travel history in the form to determine if he should be allowed to enter or not. And lastly, the traveler should explicitly state that he is aware of the legally binding nature of the document and his liabilities and obligations should he fail to follow rules and regulations, or submit false information within the document.
Learn more about the Self Declaration in iVisa website now!
Is there an easy way to obtain a self-declaration form?
Needless to say, any traveler can submit his own version of a self-declaration form, as the verbiage is to be in the traveler's point of view. However, the risk is too great that the traveler will not be allowed to enter a host country like Italy, especially if he/she is not well-versed in the terms that are used in Self-Declaration Forms.
Fortunately, one can get such a document easily if the traveler makes an application through our website. Authorities in Italy will be sure to let the traveler in if he/she has the Self-Declaration Form since it has all the required verbiage for entry into the country and is properly conveyed to the Italian authorities.
However, the traveler should remember that the document should be printed out first, and then signed by hand, like all legally binding documents. It is very easy to do so since the file is in PDF format that will work with almost any printing suites.
Are there any exceptions to the rule?
Yes, there are. If the traveler came from any of the 26 other members of the European Union, they will be allowed entry without any restrictions whatsoever. The same goes for the other countries comprising the Schengen Area. Other countries and states with no restrictions include the United Kingdom, Monaco, Andorra, San Marino, and Vatican City. It must be noted, however, that the exemption applies only to travelers that came from any of the countries listed or implied above before going into Italy. It does not take citizenship into consideration.
That means, if you are not from any of the countries above, you should provide a Self-Declaration Form for Italian authorities. You can get one easily by going to our online application page.
Why choose iVisa to obtain it?
We assure you that there is no better and easier way to obtain your Self-Declaration. We will make this whole process very easy for you, and we will keep you informed at every step. You can read what our clients have to say about us here.
I still have some questions, where can I obtain more information?
Contact our customer service operators, they will be happy to answer any other doubt you have.