Italy is one of the most popular destinations in Europe. The country has a lot to offer visitors, from the Amalfi Coast beaches in Southern Italy to worldwide known events, such as the Venice International Film Festival and Venice Carnival. So, when is the best time to visit Italy and enjoy the fantastic attractions?
iVisa will provide all the information you need to plan this trip! This article will provide information about the peak season, avoiding cold weather, and more details for visiting Italy.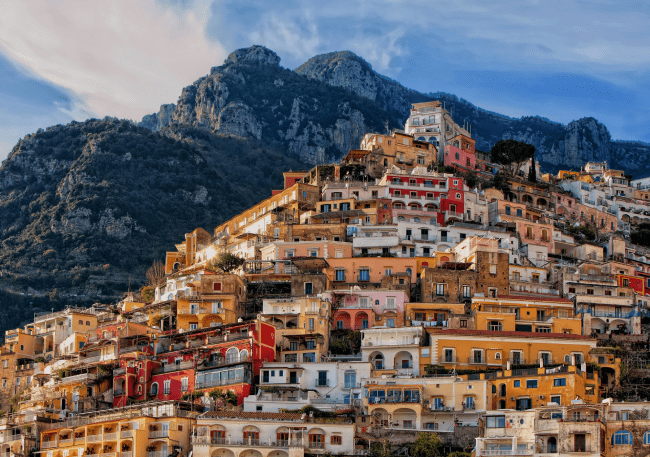 Best season to visit Italy
The best time to visit Italy is during spring (from March to May) and autumn (especially September and November). During these seasons, temperatures are comfortable, and there are fewer tourists. However, it depends on your intentions since you can enjoy ski resorts in Northern Italy or escape from the summer heat on the Mediterranean beaches.
Learn below what you can expect in each season to better enjoy the Italian cities.
Best months to enjoy the summer temperatures (June-August)
June, July, and August are the summer months in Italy. The temperature rises from 18°C (64.4°F) in May to sweltering weather in July, with temperatures around 40°C (104°F). It can be hot and humid, with brief patches of rain.
You must be prepared to deal with crowds. It's the peak season: the major cities are bustling, and prices are higher. However, it's the best season to visit southern Italy and have a sunny beach vacation.
June is the best month to visit. You'll find fewer visitors in June summer than the rest of the season, and still enjoy the sunny weather and warmer sea temperatures in beach destinations.
The cooler temperatures in the Autumn (September-November)
Autumn is from September to November. It has pleasant weather, and the air temperature varies between 8°C (46.4°F) and 28°C (82.4°F). There can be rain, sun, and snow, so it is an unpredictable season. Visiting museums or gallerys is always an option if you get wet weather on your Italian vacation.
Mid-September is the early fall and its the start of the shoulder season. This means you can get lower prices for hotels. Food lovers should try to travel in October since there are many food festivals, such as the Eurochocolate, the Alba White Truffle Chocolate, and Boccaccesca festivals.
Italy with winter temperatures (December-February)
Italy presents cold temperatures from December to February that vary between -5°C (23°F) and 15°C (59°F). You can experience snowfall in the winter months in some areas; otherwise, the negative temperatures are mainly in the northern regions.
Despite being the low season in the major Italian cities, northern Italy is the preferred destination for those who love winter sports. There are resorts and stations for skiing or practicing any snow sport, enjoying the snow-capped mountains.
If traveling during Christmas holidays, be aware that it can sometimes be difficult to find local shops that are open because of holiday hours, especially in smaller villages and towns.
Spring season in Italy (March-May)
Spring temperatures offer a pleasant experience in the country, and the season has good prices for accommodation. The Italy spring has the lowest temperatures in March, around 5°C (41°F), and can reach 25°C (77°F) towards the end of May, like early summer. There is a possibility of snowfall in northern Italy and some rain as well, but you can count on sunny days to enjoy the outdoors too.
Easter Sunday is an important national holiday celebrated in March or April, depending on the year. Easter week in Rome is marked by several events led by the Pope and can be very special for Catholics.
Fewer Crowds: Best time to avoid crowds in Italy
The best time to visit Italy with good weather and fewer crowds is Spring and Autumn. They are distinct seasons, and you can enjoy different aspects of Italy in each one.
In the Spring, wildflowers appear in early April and the temperatures begin to rise until June. It's the prime shoulder season, and May can offer warm sunny days to enjoy the beaches in southern regions. In the Autumn, from October, the temperatures ease off, the grape harvest is in full swing, and the cities become less crowded after the departure of summer tourists.
Off-Season: Cheapest time to visit Italy
You must visit Italy in the winter if you want to save money. The best time to travel to Italy on a budget is February and November. You also will have far fewer tourists. But be prepared for wet and cold weather.
You can check our iVisa Italy Travel Guide to see more details about budget,transport, best places to visit and weather information to visit the country.
Best time to visit Italy for wine
Early Autumn is the best time for wine lovers to visit Italy. The harvest season is from September to October, so it's a great moment to visit wineries and enjoy wine tasting and wine festivals, such as the Chianti Wine Festival and Festa dell'Uva e del Vino.
Do I need a visa to travel to Italy?
Now that you know the best time to visit Italy, you are ready to prepare your travel documents. Until 2023, many countries were visa-exempt from visiting the country. However, those who had free access to the territory will have to apply for the Italy Schengen Visa.
You can use our Visa Checker Tool to see if you are eligible to apply.
Italy Schengen Visa explained
The Schengen agreement is a treaty between 26 European countries to facilitate the flow of travelers in the area. Recently, the member countries decided to improve security, introducing new measures and document requirements for visitors. The Schengen Visa is one of them.
This document permits travelers of specific nations to travel freely between member countries. Italy is one of the Schengen countries, which means that once you have this visa, you can travel around the Schengen area freely.
The visa allows traveling for tourism, business, or family purposes. The document is valid from 90 days to six months.
Apply now with iVisa and be ready to enjoy Italy!