Italy is a dreamy destination! From the moment you start planning your trip to Italy, [iVisa.com] is ready to keep the travel requirements as simple as possible. Focus all your efforts on the unforgettable sites in Italy, such as Rome, Milan, or Venice. Think about the Italian cuisine you get to enjoy as soon as you arrive.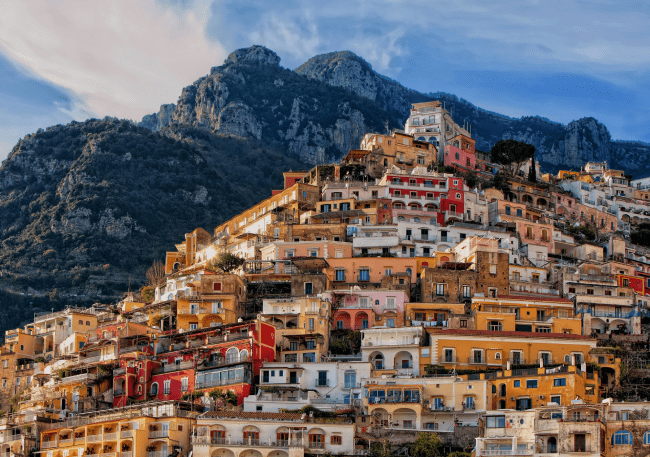 Citizens of Palau need the ETIAS document to enter Italy. iVisa.com can help you with the ETIAS process, so you continue planning your holidays in Italy. iVisa.com offers fast, simple, and trustworthy services.
Keep reading about the entry requirements to Italy in the following lines.
Frequently Asked Questions
What does ETIAS stand for?
ETIAS stands for European Travel Information and Authorization System. The European Union has created the ETIAS system, and it will be available in 2022. iVisa.com has been working on the ETIAS process to make it simple for travelers around the world, especially for citizens of Palau.
Don't worry! Let iVisa.com help you with your trip to Italy!
I'm a citizen of Palau. Do I need an Italy ETIAS?
Yes! Citizens of Palau must have an Italy ETIAS if they are planning a trip to Italy. The requirement is for all nationalities that are exempt from a Schengen visa.
Citizens of Palau don't need a Schengen visa. For this reason, they must apply for an Italy ETIAS before they start their trip to Europe.
The process is simple with iVisa.com! Follow our instructions, and you will be visiting Italy soon!
Can I travel to other countries with the Italy ETIAS?
Citizens of Palau can enter the 26 countries in the Schengen zone with an Italy ETIAS. Only one document allows you entry to 26 states in Europe! How amazing is that!
iVisa.com has taken further steps to simplify the process. Explore the application page now!
How long is the Italy ETIAS valid for?
Citizens of Palau holding an Italy ETIAS can use it for 3 years. But, the maximum stay in the Schengen zone is 90 days within a 180-period. The ETIAS is a multiple-entry document. You can visit Italy as many times as you want as long as you respect the parameters explained.
What are the requirements?
Citizens of Palau must complete the electronic application with basic information related to past trips, medical conditions, and details about your trip to Italy. Also, get the following requirements:
A passport scan with a clear view of your photo and details.
A valid email address to receive the Italy ETIAS safely.
Payment methods, your payment is safe with us. Pay with a Paypal account or a credit/debit card.
What are the procedure times and fees?
According to your needs, we can speed up your requirement, or you can choose a regular processing time. Pick the option that fits your needs:
Standard processing service, feel comfortable selecting the cheapest alternative.
Rush processing service, the iVisa.com team will work faster in your requirement.
Super Rush processing service if you are willing to pay the highest fee, then your document will be ready sooner.
Do you have any doubts? We have a full team to guide you through these options! Go for iVisa.com today!
What is the process?
Fill out the online application with personal information and choose a processing time according to your preference.
Check your information and pay whether with a *credit/debit card or a Paypal account**.
Attach any documents required, such as your passport scan.
How will I receive the Italy ETIAS?
Citizens of Palau must expect an email with the Italy ETIAS authorization. They must check their email inbox regularly as the iVisa.com team will send the travel document.
Upon arrival, show the Italy ETIAS to border control. The verification will take a few minutes, and then you can enjoy Italy!
Can I trust iVisa.com with my order?
You can trust iVisa.com not only with your Italy ETIAS but with any other travel requirement. We are experts in travel documentation and have all the necessary tools to help you with your trip to Italy.
Check our reviews sections for more details about the satisfactory services we provide.
I have some questions, who should I contact?
Reach out to our customer support team that is available 24/7. We will be glad to answer all your questions and solve your doubts about the ETIAS process.
Discover more in the main page, where we have displayed all the services iVisa.com offers.
Ready to enjoy a life-changing experience? Then start your journey to Italy with iVisa.com!