Have you ever dreamed about Italy? Because we have! Italy is one of those countries that has everything any traveler would like. Visiting the Colosseum in Rome or seeing the Sistine Chapel in Vatican City are just a few unique experiences that you can enjoy in Italy. We know planning a trip may seem overwhelming that's why iVisa.com is here to help you!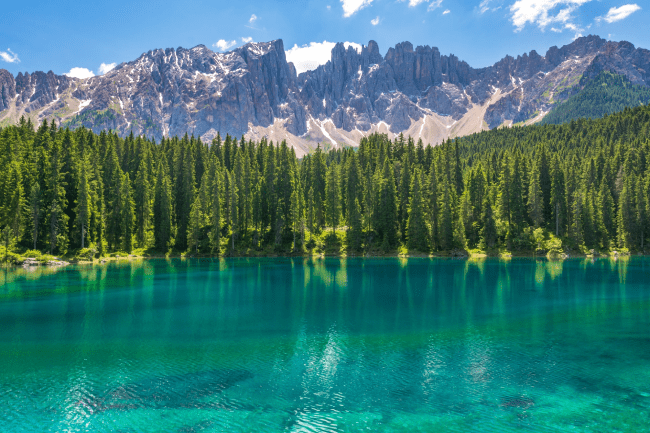 Citizens of Micronesia can rely on iVisa.com to support them with all the travel requirements to enter Italy. Now, you can use the iVisa.com platform to get your Italy ETIAS, the main entry requirement mandated by the European Union.
We want you to enjoy Italy from the moment you decide to travel. Therefore, trust iVisa.com with our fast, simple, and reliable services.
Continue reading about the Italy ETIAS below.
Frequently Asked Questions
What is an ETIAS?
ETIAS is the European Travel Information and Authorization System. The ETIAS is a new electronic system that will gather information from incoming visitors to the Schengen zone. Italy as part of the Schengen zone is requesting the ETIAS authorization for international travelers who are exempt from a Schengen visa.
Don't worry! The process is 100% online, and our experts have made it easy for you. You only need to click here to start your Italy ETIAS with iVisa.com.
Can I apply for an Italy ETIAS as a citizen of Micronesia?
Yes! Citizens of Micronesia don't need a Schengen visa to enter Italy. Then they need an Italy ETIAS.
Currently, there are 62 countries exempt from a Schengen visa, and Micronesia is one of them. Citizens from these countries will need an ETIAS if they decide to visit Italy or the Schengen zone.
Forget about complicated procedures! Choose iVisa.com for your Italy ETIAS.
Is Italy ETIAS valid for all of Europe?
As mentioned, the ETIAS is an EU process, which means the ETIAS is not exclusive to Italy. The Italy ETIAS is valid for the 26 states in the Schengen zone. Now, you can plan a whole European trip and make your journey even more unforgettable.
Check with iVisa.com what countries in Europe are requesting an ETIAS to enter.
What is the validity of the Italy ETIAS?
Citizens of Micronesia can use the Italy ETIAS for 3 consecutive years. Also, they can stay up to 90 days out of 180 in Italy or any other country in the Schengen zone.
Ready to travel? Then start your Italy ETIAS.
What info and docs are requested?
iVisa.com has the perfect combination of speed and simplicity. Citizens of Micronesia will only need to complete an easy online application that will not take them more than 10 minutes. They must provide personal information, travel history, and medical conditions.
Also, it's relevant to have the following:
A passport with a clear view of the photo and details.
An email address to receive the Italy ETIAS electronically.
Payment options, iVisa.com gives you the option to pay with a Paypal account or a credit/debit card.
What are the processing times and fees?
iVisa.com is always looking for your comfort. Now, citizens of Micronesia can process their Italy ETIAS according to how quickly they need it:
Standard processing service, the cheapest alternative when you have flexibility.
Rush processing service when you need your Italy ETIAS sooner. iVisa.com will work faster for a higher price.
Super Rush processing service, if you have to travel right away, then select the quickest option.
Remember that your time is priceless! iVisa.com will process your Italy ETIAS as soon as possible.
What is the Italy ETIAS process?
Complete the electronic application and pick a processing time (Standard, Rush, or Super Rush).
Check the details and try not to leave blank spots. Select a payment method between a *credit/debit card or a Paypal account**.
Attach your passport scan.
Citizens of Micronesia can trust the simple process with iVisa.com.
Go for your Italy ETIAS!
How will I receive the Italy ETIAS?
Easy! Expect an email from iVisa.com with your Italy ETIAS document. After completing the online application, the iVisa.com team will work on your requirement and use your email address to send your authorization on the agreed time.
How secure is iVisa.com?
Incredibly safe! As soon as you use iVisa.com services, your information is safely kept. Our security standards assure your information will be used only for the intended purposes, like your Italy ETIAS.
Citizens of Micronesia can trust our years of experience and the satisfied reviews we got from our previous customers. Check the opinions section for more information about our excellent services.
How can I obtain further information?
Get in touch with our customer support that is available 24/7. We can solve all your questions. Our multicultural team can support you with travel documents from all over the world.
Focus on planning your dream trip to Italy and let iVisa.com worry about the rest!
Start your Italy ETIAS and travel soon!