Traveling is one of those pleasures everybody wants to experience. We recommend starting that journey in Italy. Italy is a unique destination with so much history to show the world. Visit significant landmarks like the Coliseum in Rome or the Duomo in Milan.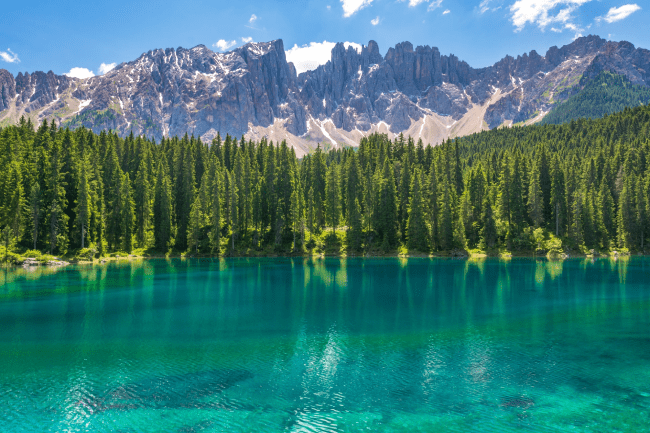 Citizens of Samoa can trust iVisa.com with all the requirements to enter Italy. Travelers must have an ETIAS to enter Italy. The ETIAS process is simple with iVisa.com. Don't hesitate to enjoy the simplicity, speed, and safety iVisa.com has to offer.
Continue exploring the ETIAS application below.
Frequently Asked Questions
What is ETIAS?
ETIAS is the European Travel Information and Authorization System. The ETIAS is an electronic system created by the European Union. Now, incoming visitors must provide personal information that EU immigration will verify before travelers land in European countries.
iVisa.com will manage all the tedious procedures, so you can enjoy the planning of your Italian journey!
I'm a citizen of Samoa. Do I need an Italy ETIAS?
Yes! Citizens of Samoa must have an Italy ETIAS before traveling to Europe. Nationalities exempt from a visa to the Schengen zone, like Samoa, have to obtain the Italy ETIAS.
Remember that ETIAS is not a visa. It's an authorization for travelers who don't need a Schengen visa.
Can I visit other countries with Italy ETIAS?
The ETIAS is an authorization for the Schengen zone. Citizens of Samoa with a valid Italy ETIAS can enter the 26 countries in the Schengen area. Although all these countries are European, that doesn't mean all European countries are part of the Schengen agreement.
Always verify with our iVisa Checker the countries that require an ETIAS to enter. We can help you with your trip to Italy! Trust iVisa.com.
How long is the Italy ETIAS valid for?
Citizens of Samoa can use the Italy ETIAS for up to 3 consecutive years. As well, they can stay a maximum of 90 days out of 180 in Italy or any other Schengen country.
What are the requirements?
Citizens of Samoa must provide personal details and info about the Italian trip. Also, other relevant information requested is travel history and previous visa rejections, if applicable.
Travelers should have the following:
A passport scan. It will go attached to the online application.
A valid email address.
Payment methods, pay for the iVisa.com service with a Paypal account or use a credit/debit card.
In case you have some doubts about the documents required, then contact our support agents.
What are the processing times and fees?
Standard processing option, if you are looking for the most affordable service.
Rush processing option we will speed up your requirement so you can have it sooner.
Super Rush processing option when you can't wait, go for the quickest alternative.
Ready to travel? Have the most fantastic experience in Italy! Get your Italy ETIAS.
What is the ETIAS process?
Citizens of Samoa are just three steps away from that dreamy holiday in Italy:
Fill out the electronic application and choose a processing time (Standard, Rush, or Super Rush).
Review your details and determine how you will pay, either with a credit/debit card or a Paypal account.
Upload any documents required, like your passport scan.
Why do I need an email address?
A valid email address is relevant to the ETIAS process. As iVisa.com will request that email address during the application in order to use it to send the Italy ETIAS. Citizens of Samoa should print the document or keep it on an electronic device. They must show it as soon as they arrive in Italy.
Can I trust iVisa.com?
Of course! iVisa.com has been providing services to countless travelers around the world for years. We want our customers to dream about traveling and trust iVisa.com with all the requirements to make that dream a reality.
If you want to know more about our excellent services, then check the comments section.
Where can I find more details?
We have an incredible team of customer support agents who are available 24/7. They are ready to answer all your questions.
From the moment you start planning your trip, the iVisa.com team is prepared to support your experience. Get your Italy ETIAS with iVisa.com.