Applying for supporting documents like a Health Declaration or a Self-Declaration Form is never more needed than today's times, what with the threat of the coronavirus outbreak still out there. Fortunately for travelers, they can obtain these travel documents easily through iVisa.com. It is a necessary document for travelers to visit or transit through countries like Italy, where there may be restrictions for those who wish to enter the host country. And, it goes without saying that it pays to be ready for whatever the host country requires for entry so they would not waste money, time, and effort.
Note: Since May 1st, 2022, the Italy Self Declaration Form is no longer necessary to enter the country.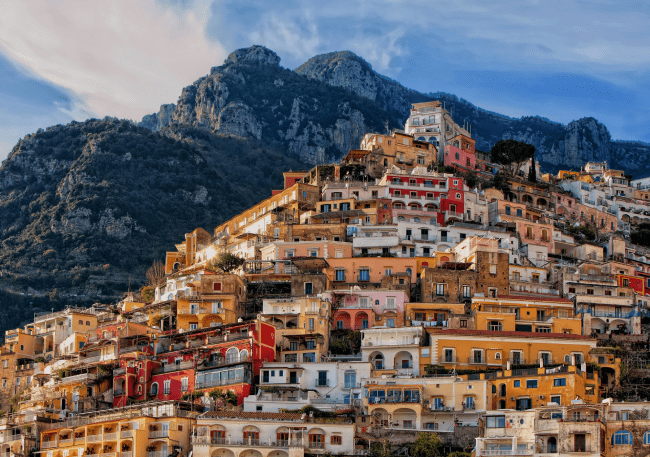 Frequently Asked Questions
Do I need a COVID vaccine or vaccination certificate to enter Italy?
No, you don't. As of today, COVID vaccination passports or certificates are not mandatory to enter Italy. Since information may change quickly, we advise you to follow up on the latest Italy travel updates and/or contact your local embassy.
Do I need a negative COVID-19 test result to enter Italy?
COVID test prior to arrival: Pre-departure tests are no longer required.
Do I need to quarantine when I arrive in Italy?
Quarantine requirements: There are no quarantine requirements.
What exactly is a Self-Declaration Form?
It is a declaration stating that the holder of the document does not display any of the symptoms associated with COVID-19. It is also a statement that the holder will submit to any of the protective measures of the host country, including testing and quarantine, in order to limit the spread of the virus.
The Self-Declaration Form is a type of health declaration. However, as is apparent in its name, it is a statement made by the holder of the document himself and should not, by any means, be confused with statements made by official health authorities regarding the health of a traveler. Self-Declaration can get you through the entry procedure of many countries, including Italy, without the need for an official Health Declaration. You can get one from iVisa.com easily.
How does one go about procuring a Self-Declaration Form?
As stated above, the document is simply a declaration of the health of the document's holder made by the holder himself or herself, with the attestation in the form of a signature at the bottom of the document. Any traveler can actually whip one up if he has confidence in his legal writing skills. However, the document may not be accepted by the Italian authorities, especially if they don't have the necessary verbiage.
It is far better to get one from the reliable travel website iVisa.com. It's much faster since all you have to do is get the file from the website, print it out, and sign it. All the required terms are stated in the document, ensuring the traveler's entry into Italy. However, the traveler needs to sign the document by hand after printing since most countries will not accept electronic signatures on self-declaration forms.
Will travelers from Ireland be required to provide a Self-Declaration Form to enter Italy?
There are travelers for whom entry into or transit through Italy is very easy. For example, other countries in the Schengen Area enjoy no restrictions on travel into Italy. These countries include Spain, Slovakia, Slovenia, Austria, the Czech Republic, Belgium, Lithuania, Latvia, Hungary, Bulgaria, The Netherlands, Denmark, Germany, Spain, France, Greece, Luxembourg, Croatia, Czechia, Malta, Cyprus, Estonia, Poland, Finland, and Ireland.
Also, travelers coming from other countries comprising the European Union will encounter no restrictions in entering Italy. These are still basically the same countries as in the Schengen Area but with the addition of Iceland, Norway, and Romania.
There are other European states and sovereign territories that also enjoy these benefits. These are the United Kingdom, Andorra, Monaco, San Marino, and Vatican City. If you are within the territories of the countries stated above and you wish to enter Italy, you will not be required to apply for a Self-Declaration Form.
As explicitly stated, travelers from Ireland will not be required to present a self-declaration upon entry into Italy. However, it must be stated that the benefits apply to travel history. If you are a citizen of any of these countries but have not returned home or traveled to any of them prior to entering Italy, you may need to show a Self-Declaration document. Learn more by visiting iVisa.com. You can also apply for a Self-Declaration Form quickly and easily.
Why should I choose iVisa.com to apply for my Self-Declaration Form?
Our team is fully trained to make this process as easy as possible for you, we assure you that iVisa.com is the best option to obtain your Self-Declaration Form 100% online. Save your time and apply with iVisa.com.
Where can I get more information about the Self-Declaration Form?
Our team will be happy to help you if you have any other questions or concerns regarding this process. You can contact our customer service agents at any time.