It is absolutely necessary to apply for a Self-Declaration Form or a Health Declaration Form. The COVID-19 pandemic brought about some drastic but essential regulations to international travel, that is why iVisa.com is ready to help you obtain the necessary documentation easily, by saving time and money and effort on your part.
Note: Since May 1st, 2022, the Italy Self Declaration Form is no longer necessary to enter the country.
Keep reading to find out more about How can travelers from the United Kingdom enter Italy during Coronavirus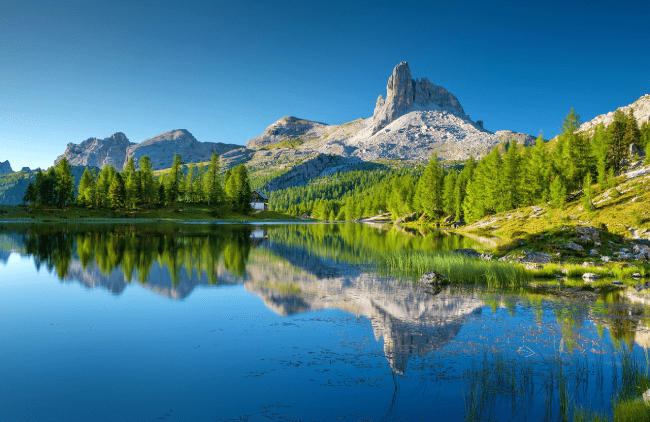 Frequently Asked Questions
Fully vaccinated travelers can enter Italy easily with only a Health Declaration Form and proof of their full vaccination cycle, plus a negative PCR test taken within 48 hours of travel to Italy. Unvaccinated travelers and those arriving without proof of vaccination and a negative test will be required to self-isolate for 5 days. A test will be required at the end of the 5 day period in order to terminate quarantine. For more information on How can travelers from the United Kingdom enter Italy during Coronavirus, and applying for the Health Declaration Form, read below.
DO I NEED TO QUARANTINE WHEN I ARRIVE IN ITALY?
Passengers from the UK can enter Italy without being required to quarantine if they have proof of having completed a full vaccination cycle or having recovered from COVID, plus a negative PCR or antigen test, taken within 48 hours before entering Italy. Before travel you must complete a Health Declaration Form which will be presented to your travel provider and Border Police on request. iVisa.com will help you with this.
Children under 18 will not be required to quarantine if they are travelling with a fully vaccinated parent and (for those over the age of 6) have a negative test. Make sure you keep upto date as rules and regulations frequently change, you can do this by checking your local Government websites. More questions on How can travelers from the United Kingdom enter Italy during Coronavirus? Continue reading.
WHAT IS A HEALTH DECLARATION FORM?
The travel document known as the Health Declaration Form is a statement made by the holder with the aim of confirming that he/she does not suffer from or is not currently infected by COVID-19. You can apply for one easily using iVisa.com.
How can travelers from the United Kingdom enter Italy during Coronavirus? More information below.
HOW CAN A TRAVELER GET A SELF-DECLARATION FORM?
The form is available immediately on iVisa.com. You can start the application right now to save time. The form is in PDF format and all the applicant has to do is print it out and sign the printed version personally and by hand. Make sure you carry the form at all times when travelling as you may be asked to present it to a Government official.
WILL CITIZENS FROM GREAT BRITAIN ENCOUNTER TRAVEL AND ENTRY RESTRICTIONS WHEN ENTERING ITALY?
ALL Travelers coming from the United Kingdom must complete the Self-Declaration Form available on iVisa.com. This way visitors that come from Great Britain will not encounter any restrictions or setbacks on entry and travel within the country. It is important to note that this does not take citizenship into account but applies to travelers who have come from the United Kingdom before entering Italy.
WHY USE IVISA.COM, IS IT TRUSTWORTHY?
Our website is designed so that all our clients can follow a series of simple steps and can leave everything in the hands of our trained team at iVisa.com to process the Self-Declaration form in the easiest and fastest way possible. iVisa.com is 100% trustworthy. For years we have been helping travelers with many different travel requirements, delivering positive results to all of our customers. Make sure to look at their testimonials on our website, check our customer's reviews here.
I WANT MORE INFORMATION ABOUT HOW CAN TRAVELERS FROM THE UNITED KINGDOM ENTER ITALY DURING CORONAVIRUS, WHERE CAN I GET IT?
You can chat with our agents who are available 24-7 and they will help you resolve any doubts or questions you may have. You can also click this link and read more about this product. Don't hesitate to start organising your trip to Italy, apply now with iVisa.com and don't forget that you must have your Health Declaration Form ready to be able to enter Italy.