Traveling internationally is not so easy nowadays as it was before the COVID-19 global scare that started just barely six months ago. There are a lot of changes to how host countries like Italy allow people to travel into or transit through their land, and consequently, a lot of people are ill-prepared for it. Luckily, there are services like iVisa.com that can make international travel very easy by facilitating the procurement of necessary documentation like a Health Declaration or a Self-Declaration Form. If you are planning to travel to Italy, be ready and apply for a Self-Declaration Form now.
Note: Since May 1st, 2022, the Italy Self Declaration Form is no longer necessary to enter the country.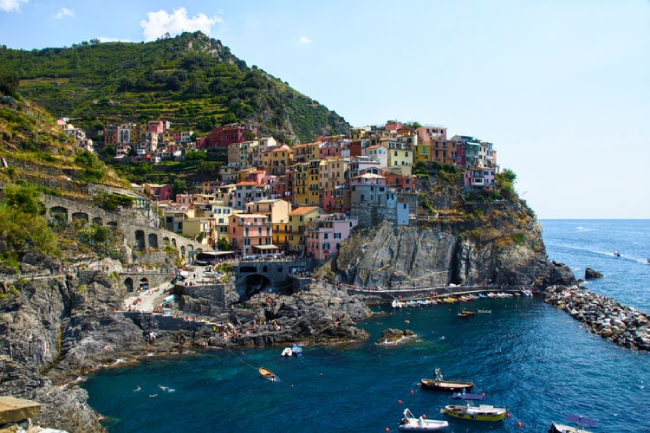 Frequently Asked Questions
Do I need a COVID vaccine or vaccination certificate to enter Italy?
No, you don't. As of today, COVID vaccination passports or certificates are not mandatory to enter Italy. Since information may change quickly, we advise you to follow up on the latest Italy travel updates and/or contact your local embassy.
Do I need a negative COVID-19 test result to enter Italy?
COVID test prior to arrival: Pre-departure tests are no longer required.
Do I need to quarantine when I arrive in Italy?
Quarantine requirements: There are no quarantine requirements.
What is a Self-Declaration Form?
The self-declaration form is a legally binding document that states that the carrier of the form does not have a specific illness, COVID-19 in this case, that is used by immigration officials to determine if a particular traveler will be allowed to enter countries like Italy. You can apply here.
How can I obtain a Self-Declaration Form?
As is very evident in the name, the self-declaration form is a statement attested to by the carrier that he does not have COVID-19. The attestation is usually in the form of the carrier's signature on the bottom part of the document, and that makes it legally binding for the carrier.
The visitor can write his or her own Self-Declaration form. However, unless one is well-versed in technical and legal terminology, the resulting document may not be correct or acceptable. It is fortunate that in these times, iVisa.com offers self-declaration forms that are ready to use. The traveler can just print it out and show it to airport authorities in Italy.
How do you use the iVisa.com Self-Declaration Form?
You can apply for an iVisa.com Self-Declaration Form using the link provided. It is a PDF file that you can print out at home or a public facility. After printing, the traveler must sign the printed document by hand.
Then, the traveler must carry the form with him/her to the port of entry in Italy and he/she must present the completed form to transport authorities so he/she can be let into the country.
Are there countries that are exempt from the restrictions to travel to Italy?
Traveling to Italy can be quite easy for voyagers and citizens from certain countries. These countries include the 26 other members of the European Union, namely Austria, Belgium, Austria, Belgium, Latvia, Bulgaria, Lithuania, Croatia, Luxembourg, Cyprus, Malta, Czechia, The Netherlands, Denmark, Poland, Estonia, Portugal, Finland, Romania, France, Slovakia, Germany, Slovenia, Greece, Spain, Hungary, Sweden, and Ireland.
Travelers coming from fellow Schengen Area countries like Iceland, Norway, Switzerland, and Liechtenstein are also quite welcome without any restrictions or having to provide a Health Certificate. Entrants that come from Monaco, Andorra, Vatican City, San Marino, and the United Kingdom will not encounter any restrictions.
However, it should be understood by the traveler that these exemptions are not based on residence or citizenship. It is based on whether the person who wants to enter or transit through Italy is from these countries or not before they attempt to enter Italy's borders. Also, the suspension of restrictions for qualified travelers was implemented on June 3rd, 2020, and is still being implemented until today.
Passengers exempt from restrictions will still be required to fill out the Self-Declaration Form to enter Italy.
Why should I use iVisa.com?
Our website has taken good care of our clients for many years, providing just what they need at the best price and in an easy and simple way. Applying by using iVisa.com will guarantee you will obtain your Self-Declaration in a safe way! You can read our customer's opinion by checking here.
I need additional information, where can I obtain it?
For more information, you can contact our customer service operators or enter this website to read more about this new product.
Get your Self-Declaration as soon as possible with iVisa.com!