Due to the current COVID-19 Pandemic, some countries with strong tourism decided to implement some extra measures to accept the entry of tourists. One of those countries is Italy, since from now on it'll be necessary to have an Italy Self-Declaration to enter the country. If you want to know how to enter Italy during COVID-19 Quarantine for Thai, then keep reading this article.
Please note that applying for the Self-Declaration is not as hard as it could be, it's actually an effortless process that can facilitate your travel arrangements. For your convenience, you can apply with an online application form that iVisa.com designed to avoid long lines at an embassy or time-consuming questionnaires. With this alternative, you'll just spend a few minutes filling in an easy-to-understand application form and that's it!
Check out the following questions to learn more about it!
Note: Since May 1st, 2022, the Italy Self Declaration Form is no longer necessary to enter the country.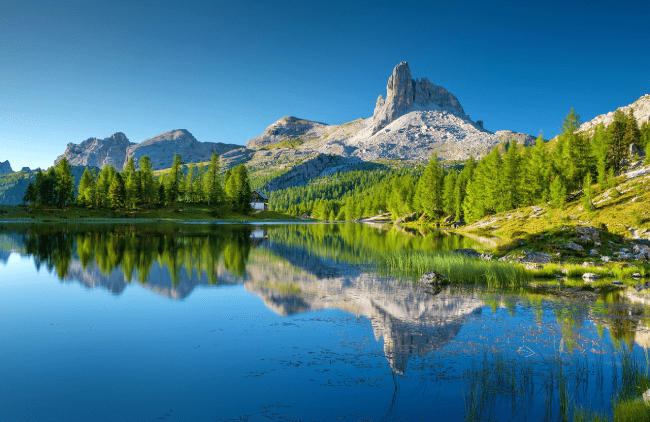 Frequently Asked Questions about the Italy Self-Declaration
Do I need a COVID vaccine or vaccination certificate to enter Italy?
No, you don't. As of today, COVID vaccination passports or certificates are not mandatory to enter Italy. Since information may change quickly, we advise you to follow up on the latest Italy travel updates and/or contact your local embassy.
Do I need a negative COVID-19 test result to enter Italy?
COVID test prior to arrival: Pre-departure tests are no longer required.
Do I need to quarantine when I arrive in Italy?
Quarantine requirements: There are no quarantine requirements.
What is an Italy Self-Declaration?
The most important document to visit Italy while the COVID-19 lasts is the Italy Self-Declaration. This is a travel requirement that authorizes you to enter the country legally without finding any issues at the airport. Please keep in mind that this document is necessary for any foreign nation, including visa-free countries like Thailand.
The Italian authorities created this document because the COVID-19 is extremely contagious, so it was necessary to have a better track of the travelers entering the country. But, you should know that this document will probably remain useful in the future.
What documents do I need to apply?
iVisa.com doesn't ask you to provide a lot of documents to apply because the system the company has is pretty simple. You just need to provide the following:
Your passport (it must not be expired) and a digital copy of it.
Your email address to receive the Self-Declaration.
Your Paypal or debit/credit card to complete the payments.
There might be other things to consider when applying. One of the most important things you should remember is that you need to prove that you've been tested for COVID-19 and the results were negative. Also, from June 3rd, these countries won't have any restrictions when traveling to Italy:
All the nations that belong to the EU.
All the nations that belong to the Schengen Zone, including Iceland, Liechtenstein, Switzerland, and Norway.
The United Kingdom.
Other nations like Andorra, Monaco, San Marino, and Vatican City.
Please remember that if you've visited other countries in the last 14 days (aside from your country of origin), then you'll need to complete a 14-day quarantine. You might enter Italy only if extremely necessary because the more countries you've visited recently, the higher the risk of contagion, so please keep that in mind when traveling.
How much should I wait and pay for my document?
As you can see, it's not complicated to apply with iVisa.com, but we understand that your budget is always an important topic. Therefore, you'll be happy to know that iVisa.com has 3 processing options with different prices depending on your needs and budget. These options are:
Standard Procedure Time: you'll wait

24 hours

for your document and you'll only pay a price of

USD $29.49

.
Rush Procedure Time: the process will be completed in

4 hours

if you accept to pay

USD $52.99

.
Super Rush Procedure Time: the price is

USD $89.99

this time because the procedure lasts

30 minutes

.
Please note that the processing time is the number of minutes you'll wait to receive your document.
How can I apply with iVisa.com's online form?
The best thing about applying with iVisa.com is that you just have to complete an effortless 3-step system that was specially designed to save time and effort:
Firstly, you have to complete the online questionnaire with your personal information. After that, you can choose your procedure time.
Secondly, you just have to review all the details, including the spelling, and proceed with the payment of fees.
Thirdly, you'll complete the process by uploading the documents required and clicking the "submit" button, nothing else!
Once you review your details and send the application form, you'll just have to wait for your Italy Self-Declaration via email and get ready for the rest of your trip!
You can always contact iVisa.com's customer service center in case of doubt or issues.
How much time will I need to apply online?
Since this process is straightforward, you could need only 20 minutes to complete it. You could complete the online form in even fewer minutes if you feel quite comfortable while doing the process, especially because you can do it anywhere and at any time.
How can I use this document?
You'll obtain a PDF file with the Self-Declaration via email, so you should print it out and sign it before traveling to Italy. Be always cautious with this document and don't forget to take it with you when arriving at the airport because the authorities will ask you about it.
Do children need a Self-Declaration too?
Yes, children also need to obtain this document just like any other adult would do. The Italy Self-Declaration is mandatory for everyone, including children, so please consider that if you're planning to visit this country with your family.
Is it safe to use iVisa.com to apply for my Italy Self-Declaration?
Yes, for sure! iVisa.com offers a reliable service thanks to its high-quality security system. Don't forget that it might be difficult to find other trustworthy options to apply online for this travel requirement, especially because the Italian Government didn't create an official website to finish the process.
As you can guess, it means that you'd have to visit an Italian embassy or wait for an official website to apply for it, and this can be something quite tedious. This is why iVisa.com created this online process authorized by the Italian government, simply to simplify the application. You can check our reviews here if you have doubts.
Where can I get more information about this important document?
You can apply for your Italy Self-Declaration here, but if you still have questions or doubts about the process, then don't worry, you can also keep in touch with iVisa.com's customer service center to receive personal assistance. Finally, you can explore iVisa.com's website if you want to check other FAQs related to this and other important travel documents.