Like many associations of countries in all regions in the world, one of the chief goals of the European Commission is to find a way to make their territory that much safer for the citizens as well as for all the visitors. This is especially true for European Union and Schengen states, which are popular destinations for tourists and visitors with other intentions. It doesn't help that some countries enjoy visa-free entry into the region by virtue of their track record in taking care of their own security issues.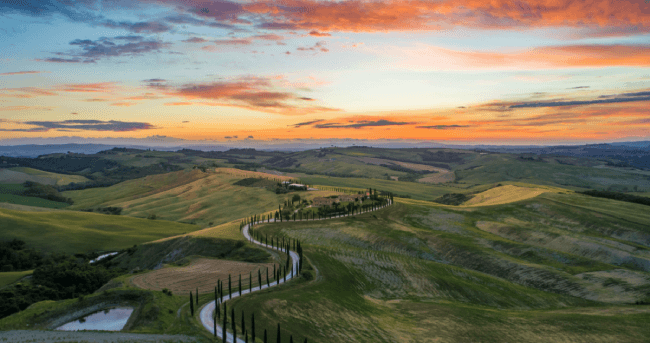 The EC realized that although most people don't have nefarious goals when coming over to the Schengen Area, there are some who do, and the race is on to find them before they do something sinister. The EC also realized that preventing something from happening in the first place is an even better plan of action. That's why they approved the creation of the ETIAS, which will take over and improve on many of the border management tasks that are currently being employed. At this time, the Italy ETIAS for Citizens of United States of America will also show its worth in terms of ensuring the safety of visitors and residents alike. Trust iVisa.com to get you there without a fuss.
Frequently Asked Questions
What is the ETIAS?
The ETIAS, or more formally known as the European Travel Information and Authorization System, is a system that can capture and assess information regarding travelers who are citizens of non-European states having the privilege of entering the Schengen Area without applying for a visa. It is based partly on the United States' ESTA system.
The ETIAS is expected to make border management and security tasks easier for border authorities by minimizing the risk of a traveler from visa-free countries being a terrorist or an illegal migrant by evaluating their information before they set foot inside Schengen borders. But for those who are not allowed to apply for the ETIAS, the best alternative would be to get an eVisa.
How long will I wait to have my authorization?
Assuming that your application is approved, the decision will be made available within 96 hours of the application. It only takes 10 minutes or less to fill out the application form, then it is sent to the central unit for vetting and processing. In rare cases, a decision can take up to 28 days, especially if there are additional documents needed from the applicant. iVisa.com is the best company to deal with every outcome.
Will the authorization be valid for years?
That depends on how favorably the evaluation on your information is judged by the system. Some authorizations can be used for a maximum of three years and are only valid until the associated passport expires. Those who have approved authorizations can use them to stay within any Schengen country for a maximum of 90 days in a 180-day period. However, an eVisa is a viable option for those who aren't qualified to apply for the ETIAS.
Do I have to get an ETIAS for my infant son?
All travelers who are eligible for the ETIAS should get one if they want to enter the region, no matter the age. But the good thing is ETIAS-eligible travelers below 18 years and more than 70 years old will not be charged for the application. This applies to all applicants for the Italy ETIAS for Citizens of the United States of America.
Is iVisa.com a safe site to use?
There is nowhere safer than the iVisa.com website. It is protected by top security software, thereby securing all customer information and keeping them from unauthorized access. Plus, the platform will help you obtain your Italy ETIAS for Citizens of United States of America or any other travel document.
Can I go to the iVisa.com website for more information?
Yes, absolutely! You can get information about travel documents from the iVisa.com site. And if you need further assistance or send an email to [email protected].