While many travelers only dream about their visit to Italy with their pasta and pizza paradise and let's not forget their divine wine, citizens of Chile can frequently visit the country. This benefit is because Chile is a member of the Schengen visa-exempt program and it's quite the excuse to continue traveling.
Italy has along the entire boot's coasts gorgeous emerald waters and top beaches that all travelers want to visit. There's such a variety that visitors can choose between going to the globally known beaches or the less touristy but also special ones.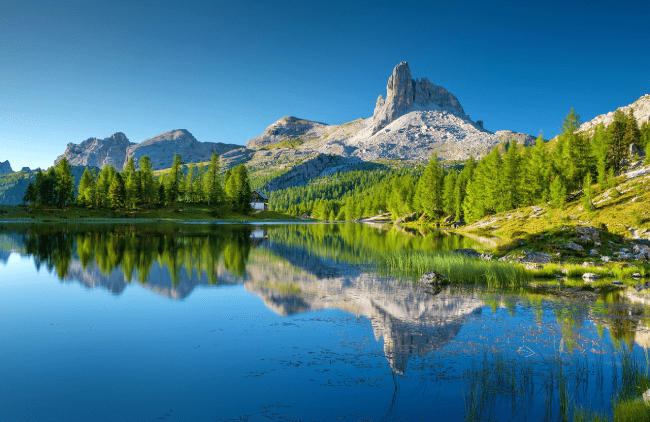 You can decide to go along the many seas around Italy to visit all beaches or focus your trip on the dramatic views around the mountains and Italian vineyards. There are attractions and activities for all budgets and every style of traveler.
But to continue these easy trips, the Schengen states have created ETIAS, a travel authorization that will be requested for travelers. The requirement of this Italy ETIAS for citizens of Chile will only be for visitors from visa-free countries and will function as a prescreening process of their information before arrival.
Below are very insightful information on the Italy ETIAS for citizens of Chile. Continue reading to find additional information as to why the ETIAS application process with iVisa.com is faster.
Frequently Asked Questions
Do all travelers need an Italian ETIAS?
Very soon, all traveler from visa-exempt countries that want to enter the Schengen region must have an Italy ETIAS authorization as a mandatory document. It's part of the prescreening process that the Schengen authorities are establishing to improve security measures at their borders.
Where can I travel with an ETIAS?
Having an Italy ETIAS entitles the traveler multiple entries to any of the Schengen countries during the validity period of the document. The traveler authorization is only required for those visitors coming from visa-exempt countries and for short periods of time under business, tourism, or medical visit purposes.
What is the average validity of the Italy ETIAS for citizens of Chile?
The ETIAS validity is not based on your nationality, but on the information you provide on your application form. The Italy ETIAS for citizens of Chile is for the length of your trip or up to 3 years. Your only limitation to the entire validity of the ETIAS is that you can stay no more than 90 days in one or more Schengen countries every 180 days.
Which documents must I have to apply for the Italy ETIAS?
Very different from other online applications, the Italy ETIAS for citizens of Chile can be easily obtained with some very practical documents that have our main information. These documents are the following:
A valid email address: to keep the applicant updated on the ETIAS process.
Your valid passport: required to provide your basic information. It's recommended to have a scanned copy of the detail page in case you're requested for it for the application.
Your preferred method of payment: to make online fee payments you can use a debit/credit card or PayPal account.
Can citizens of Chile get the ETIAS results faster?
Although there are no current prices or time ranges on the Italy ETIAS process for citizens of Chile, iVisa.com has a couple of options to get your results delivered faster.
These are the only ways you can get your application processed in less time:
Standard processing option: you will get your ETIAS results delivered on time for your travels for an affordable price.
Rush processing option: this alternative will provide your ETIAS in less time of process but for a higher price.
Super rush processing option: this is the most expensive processing choice but you'll get the ETIAS document much faster.
How can citizens of Chile apply for the Italy ETIAS?
The entire Italy ETIAS application for citizens of Chile is straightforward but can be time consuming if done on the official website. Starting your application with iVisa.com requires following a couple of simple steps, and you can include a specific request to have your documents delivered faster.
Here are the three iVisa.com steps for your application:
First you must fill in your information on the questionnaire and choose the processing option you want for your ETIAS results
The following step is for you to review the details provided, they must be correct. And then make an online payment.
Your final step is to attach any document requested on the application and submit your form.
How safe is my data while applying for ETIAS through iVisa.com?
The modern platform of iVisa.com has an amazing security system that protects the company and users' information on the website and databases at all times. You can easily get your Italy ETIAS application for citizens of Chile going without worrying of cyber threats.
See some of our past clients' reviews about our services here.
Where can I find more details about Italy ETIAS?
To find more information about the Italy ETIAS for citizens of Chile you might want to review the iVisa.com website and their articles about it. You can also contact the iVisa.com team through a chat message or call our customer service team for a more personalized response for any questions you might have about the ETIAS application.