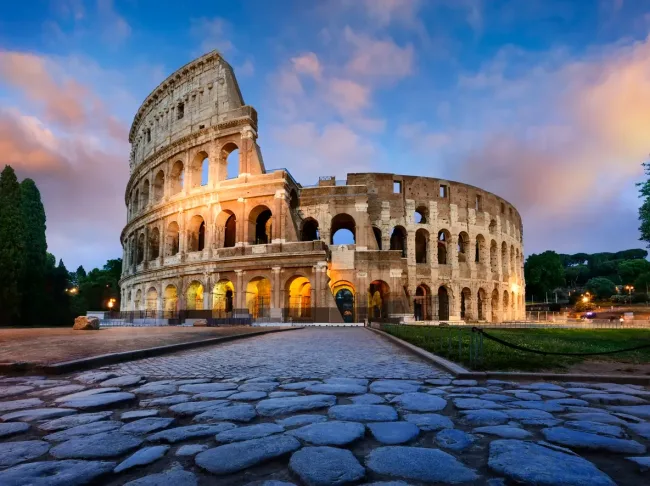 Dreaming of visiting Italy but concerned about getting an Italy Schengen Visa as a citizen of Afghanistan? Get in touch with iVisa today and we'll answer your questions and make the process easier.
Traveling to Italy is an exciting adventure, but the visa application process can be confusing and time-consuming. We aim to provide all the information you need to make the visa application process smooth and stress-free.
In this blog, we will walk you through everything you need about the Italy Schengen Visa as an Afghan citizen. From the required documents to tips for a successful application, this blog will help you apply for your visa and start planning your trip to Italy.
What is the Italy Schengen Visa?
The Italy Schengen Visa is a travel document that permits travelers to enter and reside in Italy for a specified period. This visa is part of the Schengen Agreement, an accord among numerous European nations that eradicates immigration controls, making it easy to cross borders.
The visa can be used for various purposes, including tourism, business, or visiting family and friends.
It is essential to remember that possessing an Italy Schengen Visa does not ensure entry into the country. Immigration officials can still decline entry if you do not meet entry requirements or for other reasons.
Do citizens of Afghanistan need a visa to visit Italy?
Yes, citizens of Afghanistan need a Schengen visa to visit Italy. As Afghanistan is not a member of the European Union, Afghan citizens are not eligible for visa-free travel to Italy or other Schengen countries.
You must apply for an Italy Schengen Visa, provide the required documentation, and go through the application process. It is important to note that the application process can take several weeks, so applying well before the planned trip is advisable.
Validity of the Italy Schengen Visa
You can visit Italy and the Schengen zone for up to 90 days Per Entry per entry with a Multiple Entry Schengen Visa. This means you can enter and travel between any Schengen country as often as you like, as long as you do not exceed the cumulative 90 days.
Please note: iVisa allows you to apply for a multiple-entry, but the Italian authorities decide if you receive a multiple-entry, double-entry, or single-entry visa. A multiple-entry visa is valid for a period between 180 days to a maximum of 5 years. Italian Immigration Authorities determine the validity based on your application details.
Italy Schengen visa conditions for Afghan citizens
You must submit a passport or other travel document issued within the last ten years. This must have at least two blank pages and be valid for at least another three months after the date you intend to leave the Schengen area.
When you submit your application, your fingerprints will be taken during a biometrics appointment. These will remain valid for five years. Some applicants, such as children under the age of 12, are not required to submit fingerprints.
How to apply for an Italy Schengen visa from Afghanistan
Those who meet these basic requirements should have no problem getting their Italy Schengen Visa applications approved. To get the Italy Schengen Visa quickly and easily, simply follow the below steps:
Step 1: Fill out the simplified iVisa form with your personal and travel details. You'll receive a PDF guide and 24/7 support from your iVisa Expert.
Step 2: Double-check all info and pay the iVisa service fee with a debit, credit card, or PayPal. The government fee (if applicable) must be paid at the embassy, consulate, or Visa Application Center (VAC).
Step 3: Fill out and print the required documents according to our instructions and attend the mandatory Schengen visa appointment at your nearest Italy embassy or consulate.
Don't worry, before your visa interview we will send you a document checklist and instructions with everything you should bring to the appointment. Get ready to travel!
Italy Schengen visa requirements for Afghan citizens
When you apply for the Italy Schengen Visa with iVisa, we will send a complete list of documents you must submit. Here are some examples of the documents you need for the Italy Schengen Visa application:
A copy of a valid Afghan passport: Your passport must be valid for at least three months after your planned arrival date.

Proof of your travel plans: This can be a return ticket to your home country or confirmed hotel reservation(s).

Proof of sufficient funds: Show evidence that you can support yourself during your stay in Europe. You can do this by providing bank statements or a letter from your employer stating your income.

Travel or medical insurance: This travel health insurance must cover medical expenses up to EUR 30,000 and repatriation in case of an emergency.

A passport-size photo in PNG, JPG, or JPEG: If you don't have one, use the iVisa digital photo service.

Schengen visa application form: The official application form with the 2D BARCODE containing all your specific application information should be correctly and honestly filled out, printed, and signed.

Additional documents: Proving your professional and social status. You may also need to provide additional documents for any dependents traveling with you, such as your spouse or children.
Processing time and costs for an Italy visa for Afghanistan citizens
iVisa currently offers one processing option for the Italy Schengen Visa, which entails a small visa fee:
Standard processing which takes up to

30 days

and costs

USD $149.99

.
The cost includes a personal iVisa Expert to support you from start to end and a PDF guide to help you complete the application form and prepare for your interview.
Do I need an Italian Schengen Visa if I'm transiting through the country?
You will be required to apply for one of the other Schengen visa types called the transit Schengen visas. These are issued to those who only want to enter the Schengen area to change transportation means. There are two transit visa categories:
Airport Transit Schengen Visa

Transit Schengen Visa for Seafarers
Check with your nearest Italian embassy if you are eligible for a transit visa.
Where can I get more information?
Read our guide to the Italy Schengen Visa for more information. If you want to ask specific questions, you can always contact our customer support team, who are ready to answer your query 24/7. You can also email them at [email protected].