The Italy Self Declaration is a new government form that all international travelers must fill out and present to border police in Italy on paper. The Italy Self Declaration will help the border police reach you if you, or anyone traveling with you, have symptoms of COVID-19. On the form, please be honest about whether you had any COVID-19 symptoms within the previous three days before your trip to Italy.
Italy Self Declaration is not working - It is possible that the application for your Italy Self Declaration was unsuccessful because the requirements for this form change and are not always updated on time. You should check our Italy Self Declaration information to learn about this travel document.
At iVisa.com, we provide the online application service you need to get your visa quickly and easily because we want you to enjoy your travels, not spend your time worrying about what forms to fill out.
Italy Self Declaration is not working - For more information, see the information below.
Note: Since May 1st, 2022, the Italy Self Declaration Form is no longer necessary to enter the country.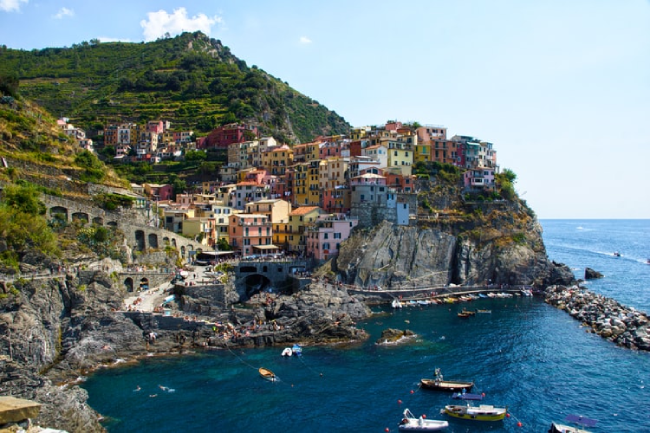 Italy Self Declaration form Common Errors and FAQs
The Italy Self Declaration won't replace a vaccination certificate
The Italy Self Declaration allows you to enter the country even if you do not have a valid vaccination certificate, as long as you can prove that you are in good health and have taken the necessary COVID-19 test.
If you're over 12 years old, be sure to bring a vaccination certificate along when traveling to hotels, restaurants, bars, casinos, shops, museums, art and dance academies, gymnasiums, resorts, and adventure tourism that operate at total capacity.
Italy Self Declaration is not working - The Italy Self Declaration must be presented when entering Italy. Your vaccination certificate during your trip.
Not applying for the Italy Self Declaration for a transit journey
Transit passengers in Italy are required to carry the Italy Self Declaration form with them at all times. Border police will check that you have it when you arrive in Italy, even if you are not leaving the airport.
If you're just passing through, don't assume that you don't need a visa or a health travel document. You will want all the correct travel documents in order, so having them checked by experts is always a good idea.
Italy Self Declaration is not working - Remember this travel document is only valid for 15 days after issued.
Traveling with Minors
Accompanied minors can be added to their parent/guardian's Italy Self Declaration form if traveling with their parents. Or a new form must be filled out on their behalf if they're traveling unaccompanied.
Italy Self Declaration is not working - Make sure that you enter the information correctly and entirely, so no problems occur with the child's entry.
When you make a mistake on the Italy Self Declaration form, and you need to apply again
Do not try to create another document while your original application is pending, as it will not be processed until your initial application has been approved or denied. Italy Self Declaration is not working… This process might take a while before you get a response.
To avoid problems while traveling, we recommend you to use the services of iVisa.com. We'll make sure that everything goes smoothly so that you can enjoy every moment of your trip.
Our customer support team is available 24/7 to answer your questions about the Italy Self Declaration and more.
Italy Self Declaration is not working - When your request is not accepted, you likely have a problem with your documents or personal information.
What is the process of applying for the Italy Self Declaration form with iVisa.com?
If you'd like to apply for the Italy Self Declaration, click the apply now button, follow the instructions, and upload these documents.
Copy of the Passport with at least 6 months validity.
Current email address.
Payment method. Credit or debit card.
Italy Self Declaration is not working - You can upload this information from any electronic device.
iVisa.com Recommends
Rome, the eternal city, is a trip of history and romance. First, enjoy the city's attractions, stroll through majestic gardens, and marvel at masterpieces by Michelangelo, Raphael, Bernini, and Caravaggio. Then, feed your appetite on a pizza or gelato in one of the Piazza's many cafes while you experience this 2,510-year young city.
Stay in the heart of the historic center and sleep in real-life settings, named after famous figures such as Michelangelo, Puccini, Verdi, Caravaggio, and Anita Ekberg. Explore narrow alleyways and hidden courtyards rarely seen by tourists and locals alike.
On the other hand, Florence is the place to be. A unique mix of crumbly medieval palazzi, glistening Renaissance churches, and alleyways brimming with artistry and culture has earned Florence the title of city of the Renaissance.
The beauty of Florence is unparalleled. The city's main attractions include the Uffizi Gallery, the Accademia where Michelangelo's David resides, and the Duomo in the heart of the old town, just to name a few. Also, take an opportunity to sample the incredible Italian cuisine and enjoy live entertainment such as singing, music, and traditional dances.