Italy is the perfect country to start your Eurotrip. Visit Venice and spend some days wandering around the channels. Take a gondola ride and enjoy a romantic getaway in some historical sites. Venice in Italy is waiting for you, and iVisa.com can help you with the process!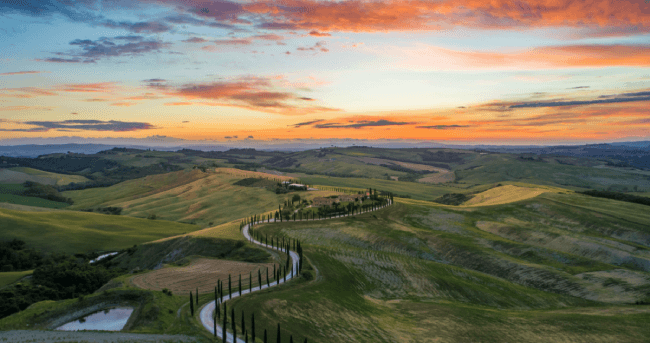 Citizens of Montenegro can dream about Italy and make it a reality with iVisa.com. Citizens of Montenegro only need an ETIAS to enter Italy, and they can obtain it with the iVisa.com platform.
Enjoy a simple process, a fast service, and the highest security standards with iVisa.com. Keep reading about the Italy ETIAS below.
Frequently Asked Questions
What does ETIAS mean?
ETIAS stands for European Travel Information and Authorization System. Due to security reasons, the European Union decided to implement the ETIAS system to collect information from incoming visitors. Hopefully, this mechanism will keep the EU borders safe.
Relax! Because iVisa.com has simplified the procedure, and now you can have your Italy ETIAS after a few steps.
Can citizens of Montenegro apply for an Italy ETIAS?
Yes! Citizens of Montenegro must have an Italy ETIAS before traveling. Montenegro is among the over 60 countries around the world that don't need a Schengen visa to enter Italy. Therefore, citizens of Montenegro must acquire an Italy ETIAS.
In iVisa.com, we make it simple! Start your Italy ETIAS application with iVisa.com!
Can I use Italy ETIAS to enter other countries?
Yes! The Italy ETIAS allows you entry to the 26 countries in the Schengen zone. You can plan a full European trip now!
If you are unsure about the states in the Schengen area, then go to the Visa Checker to confirm what countries need an ETIAS.
Don't wait any longer and start your Italy ETIAS soon!
How long is the Italy ETIAS valid for?
The Italy ETIAS is valid for 3 consecutive years since the issued date. Citizens of Montenegro can stay up to 90 days in Italy or the Schengen area.
Live the unique experience to travel to Italy! Get your ETIAS!
What information is requested?
Citizens of Montenegro must give personal details, information about past trips, and previous visa rejections, if applicable. We give you the chance to reach out to our [support agents] in case you have questions about this information.
Make sure you have the next items:
A valid passport.
An email address so the iVisa.com team can easily send you the Italy ETIAS.
Payment options, you can pay for the service with a Paypal account or a credit/debit card.
Travel without complications with iVisa.com. We have the right expertise to help you with your Italy ETIAS.
What are the processing times and fees?
iVisa.com works around speed. According to your needs, choose the option that fits your preference:
Standard service, in case you have a small budget, then go for the regular alternative.
Rush service, our iVisa.com experts will work faster for a higher fee.
Super Rush service when you need to travel sooner, pay the highest price.
Your process shouldn't take you long and iVisa.com knows it. Start your Italy ETIAS application soon!
What is the Italy ETIAS process?
Citizens of Montenegro need to follow the next three simple steps:
Fill out the online application and choose a processing time (Standard, Rush, or Super Rush).
Review the information and proceed to pay with a *credit/debit card or a Paypal account**.
Upload your passport scan and any other documents required.
Do you have a question? Contact our support agents!
How will I receive the Italy ETIAS?
iVisa.com will use the email address in your application to send you the Italy ETIAS authorization. It's as easy as it sounds! You only need to show your document upon arrival and enjoy Italy!
How safe is iVisa.com?
Super safe! Our iVisa.com team works with strict security guidelines for every travel requirement. You don't have to worry! Your information is safe with us!
Citizens of Montenegro can enjoy iVisa.com services at any time. Review the opinions sections and confirm we have the best option for your Italy ETIAS.
How can I get more information?
Apart from our top-notch system, we have a full customer support team ready to help you. They are available 24/7!
iVisa.com gives you safety, simplicity, and speed!