Running along the Italian Alps might not be your first thought when thinking of Italy, but once you meet the mountains and picture-perfect lakes, you'll see that magic hidden. This is a face only a few get to realize and enjoy the perfect area to go for a hike, bike along the mountains, or even ski during the winter.
Visiting the classical destination of Rome, Venice, and Capri can be the site that everyone wants and it's completely worth the stop. But, adding some adventure in discovering new locations will improve your journey and experience of the Italian destination more than you know.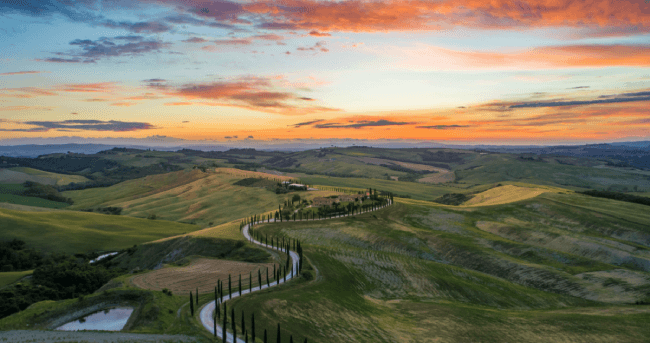 And although citizens of Guatemala have been able to enter Italy without anything more than their passport, the Schengen members have recently created a new document that will become mandatory, the ETIAS. The Italy ETIAS is needed for citizens of Guatemala and any traveler from visa-free countries that want to enter the Schengen region.
The travel document will work as a prescreening process of the incoming visitor so the customs authorities can verify their traveling information and ensure that they're not a threat. Part of the main purposes of the ETIAS is to reduce illegal immigration throughout the countries.
If you are interested in reading more about the Italy ETIAS for citizens of Guatemala, keep reading this article. The following questions and answers have information that includes tips on how the iVisa.com platform gets your ETIAS application results faster.
Frequently Asked Questions
Who needs an Italy ETIAS?
Due to recent decisions, the Schengen rulers have decided to increase security measures at their borders and have a meter screening process for travelers from visa-free countries. For this reason, these visitors will be required to have an Italy ETIAS before departing their country of origin. The Italy ETIAS for citizens of Guatemala does grant them access to multiple entries to any of the Schengen countries throughout their journey.
When should citizens of Guatemala apply for the ETIAS?
Although there is no official suggestion to when you should start your Italy ETIAS application process, you might want to go for it at least 96 hours before departing. You might want to apply with iVisa.com to ensure you can get the results delivered fast.
Which countries can I visit with the Italy ETIAS?
The ETIAS was created to provide a better screening process at the Schengen borders. Having an Italy ETIAS document is a mandatory requirement for all travelers from visa-exempt countries planning on entering any of the Schengen countries and only applies to move around the Schengen region.
For how long is the Italy ETIAS valid for citizens of Guatemala?
Once the applicant receives their Italy ETIAS authorization you can travel to any of the Schengen states for the specified amount of time. Your final document validity may be the length of your trip or up to 3 years. In this time, you are allowed to stay 90 days or less in one or more Schengen countries every 180 days.
What documents are needed for the Italy ETIAS application?
Going for your Italy ETIAS application process for citizens of Guatemala with iVisa.com you can relax by how simple and flexible it will be. To get your application started, you will only need the following documents:
A valid passport : it will be used for you to include your details on the application. You might also want a scanned copy of the information page to attach on your form.
A valid electronic address: it's needed to notify the applicant with the ETIAS results.
Your payment method: required to make an online payment, you can choose to use a credit/debit card or your PayPal account.
Is it possible to get the Italy ETIAS results faster?
Because there is currently no specification to how long the Italy ETIAS process takes and to ensure that the applicants receive their results before their travels, iVisa.com has some options on how to get a quicker process for the documents.
The iVisa.com options to speed up your application process are the following:
Standard processing option: It's the most affordable and accessible option to getting your ETIAS results delivered before your travels.
Rush processing option: This option offers a faster service in delivering the ETIAS results for a higher price.
Super rush processing option: This is the fastest option to getting your ETIAS notifications at an expensive cost.
Which is the Italy ETIAS application process?
Because applying for the Italy ETIAS can be an additional step for travelers wanting to enter the Schengen region, it's good to know that the process, in general, does not have to be complicated. If you decide to go for an easy application, iVisa.com gives you a three-step method to get your documents on the move.
The Italy ETIAS for citizens of Guatemala can be obtained with these three simple steps:
Begin by giving your information on the online ETIAS application form, and determine the processing option you prefer for the ETIAS results.
The following step is to review that you have entered the correct information in the first step and pay for the service fee.
The last step is for you to upload any piece of information requested in the application and click on submit.
How safe are my details with iVisa.com?
Going through the ETIAS application with iVisa.com will be a synonym of safety for your information. The website has a reliable security system that protects all data from cyber intruders.
Find some reviews about our services to ensure your data safety.
Can I ask for more information about the Italy ETIAS?
If you wish to find more details about the Italy ETIAS for citizens of Guatemala and its application process you can find them on the iVisa.com website. To solve any specific questions you might have regarding the ETIAS you can send iVisa.com a chat message or an email to [email protected]