International travel is experiencing a lot of changes in terms of the policies that enable travelers to travel to and enter popular destinations such as the Schengen Area and the European Union. The European Commission realized that the current system of international travel and border management are barely able to respond to the crises that cropped up in the past decade. A new system is needed and that system was unveiled in 2016.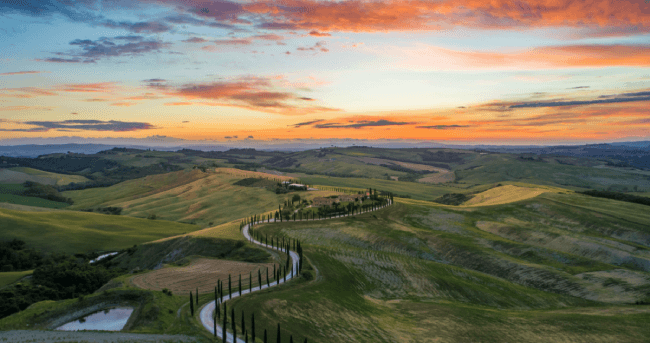 It is called the ETIAS and it will be assigned to gather information and monitor travelers from countries that have visa-exempt privileges even if they are not a part of the European Union or the Schengen Agreement. It is a pressing issue concerning security if travelers don't need to have a visa since they will not be vetted by any system. About the only time border officials will know that the traveler is arriving is after the fact, and they will only have the minimum of information about the traveler before then. This can result to increased incidences of illegal migration, crime, and terrorism. The iVisa.com team is ready to answer your queries that aren't covered below.
Frequently Asked Questions
Who are the travelers that must apply for the ETIAS before they go to Schengen states?
As stated above, the ETIAS is created to oversee travelers who are visa-free citizens of non-EU countries. All ETIAS-eligible travelers are required to apply for the authorization. They can check out their eligibilty using the Visa Checker at iVisa.com. Even infants, toddlers, and elderly must fulfill this condition if they want to travel to Europe. The good thing is that only applicants who are between 18 and 70 years are charged with the application fee. Plus, there is the Italy ETIAS Multiple Entry benefit.
When will the system go online?
The ETIAS is scheduled for a shakedown in 2022 to identify possible glitches and issues, and fix them before 2023, when the system is set to go fully live. iVisa.com will provide all relevant updates before then.
How long should I expect to wait for the authorization?
The application itself should take very little time, even with the Italy ETIAS Multiple Entry provision. Completing the application form only takes less than 10 minutes. The form is then submitted to the system's central unit, which proceeds with collecting and evaluating all the information about the applicant. Information will be supplied by all the databases that the system will be able to access, like Europol and Interpol's SLTD.
Since there might be a lot of information available, the usual vetting process is expected to be as long as 4 days or 96 hours. More complicated cases, although rare, could take as much as 28 days to make a decision. For those travelers who are not able to apply for the ETIAS, the best option is to get an eVisa.
What do I do if my application is not approved?
If, for any reason, your authorization is denied, that means that there are one or more ETIAS-member states that rejected your application. You can file an appeal on the decision with the state or states that declined your request. Speak to an iVisa.com team member if you have questions about this.
I'm visiting more than one Schengen state. How many authorizations do I need?
It doesn't matter how many Schengen states you're planning to travel to. You will need just one approved authorization to go to as many ETIAS-member states as you want, provided you stay a maximum of 90 days within a 180-day period. That is the Italy ETIAS Multiple-entry benefit.
What's the best service to use if I want a travel document?
Based on track record alone, iVisa.com would be the best platform for travel documents. Our skilled visa specialists maintain a success rate of almost 100% on applications. Plus, the website itself is protected by top security applications that make sure that your information is safe from identity thieves.
Is there a website with information on travel documents?
If you need information regarding travel, the go-to would the iVisa.com website. You can use email ([email protected]) to contact us if you need further assistance.