Traveling is one of the most liberating experiences. Visiting Italy will take you on a journey to one of the most influential civilizations in the world, the Roman Empire. Go to the Coliseum in Rome and transport yourself to the gladiators period. This is just a glimpse of all the experiences you can have in Italy. You can trust iVisa.com with all the entry requirements you need.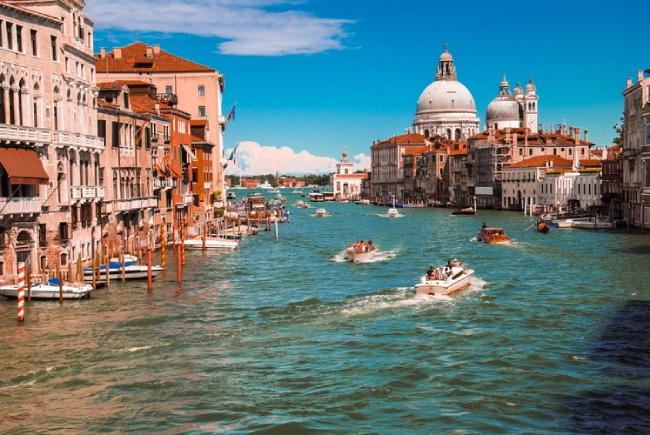 Nowadays, citizens of Nauru can travel to Italy with support from iVisa.com. Travelers must have an ETIAS in order to have a smooth entry to Italy.
We take away all the struggles you face when applying for a travel document. Try the simplicity, speed, and security iVisa.com offers. We explain further about the Italy ETIAS below.
Frequently Asked Questions
What is ETIAS?
ETIAS is the European Travel Information and Authorization System. The EU immigration hopes to gather details about travelers through the ETIAS system to safeguard the European countries.
You may think the process takes a lot of time, but iVisa.com makes it fast for you. Start your Italy ETIAS!
I'm a citizen of Nauru, do I need an Italy ETIAS?
Yes! Citizens of Nauru need an Italy ETIAS if they intend to enter Italy soon. Over 60 countries around the world don't require a Schengen visa and Nauru is one of them. For this reason, citizens of Nauru must obtain an Italy ETIAS.
We know you want to travel to Italy and we want to help you! Start your Italy ETIAS with us.
Can I use Italy ETIAS to travel to other European countries?
The Italy ETIAS is valid for the 26 countries in the Schengen zone. Although the Schengen zone is in Europe, this doesn't mean all European states accept the ETIAS as an entry authorization. Use our Visa Checker to know what countries in Europe request an ETIAS from citizens of Nauru.
Start planning your unforgettable trip to Italy! Go to the application page!
How long is the Italy ETIAS valid for?
Citizens of Nauru holding an Italy ETIAS can use it for 3 years. As well, they can travel around the Schengen zone for up to 90 days within a 6-month period.
What information is requested?
Provide personal information, travel history, medical conditions, and previous visa rejections, if applicable. Citizens of Nauru must have the following items too:
A passport scan showing the photo and details.
A valid email address.
Payment options, the iVisa.com team gives you the option to pay with a Paypal account or a credit/debit card.
iVisa.com can help you with the process so you can forget about complicated government websites!
What are the processing times and fees?
Citizens of Nauru can choose an option according to how quickly they want their Italy ETIAS:
Standard processing service, if you need your document in a reasonable time, then get the cheapest option.
Rush processing service, in case you want your Italy ETIAS faster, then pay a higher fee.
Super Rush processing service, your trip is around the corner, and you need your travel document now.
We want you to have the whole travel experience in Italy! Start your application today!
What is the process?
Answer the questions in the online application and select a processing time (Standard, Rush, or Super Rush).
Check your details and correct any mistakes. Pay with a *credit/debit card or a Paypal account**.
Upload your passport scan.
As you can see, we thrive on making our process simple. After three steps, you have the Italy ETIAS.
How will I receive my document?
You will receive your Italy ETIAS electronically. The iVisa.com team will use the email address detailed in your application to send you the authorization. Upon arrival, you won't have to wait long to have a smooth entry by showing the Italy ETIAS.
Can I trust iVisa.com?
Of course! All our applicants can trust iVisa.com data centers as we work with the highest security standards. Our experts have been managing travel documentation for years and have had great outcomes.
Citizens of Nauru can explore further in the reviews sections.
How can I get more information?
Don't hesitate to contact our customer support team that is available 24/7. We want to contribute to your travel experience. Therefore, we can answer all your questions.
Explore the main page so you are aware of all the services iVisa.com provides. Traveling to Italy is a dream, and we want you to live it to the fullest.
Get your Italy ETIAS with us!