If you are a citizen of Albania looking to discover one of the most touristic and appealing countries the Mediterranean has to offer and have your heart set on discovering Italy then you need to know how to get the Italy ETIAS.
The ETIAS is a new visa waiver program that will be required in some European countries, such as Italy; that aims to make the entry process easier and straightforward for the visitors while also strengthening border security. As an Albanian passport holder you are currently a member of the visa-free program that allows you to transit through the Schengen territories without a visa but starting in 2021, as a citizen of Albania you will be required to apply for a valid ETIAS to enter Italy. This document will allow you to travel within the Schengen countries for a maximum of 90 days within a period of 180 days.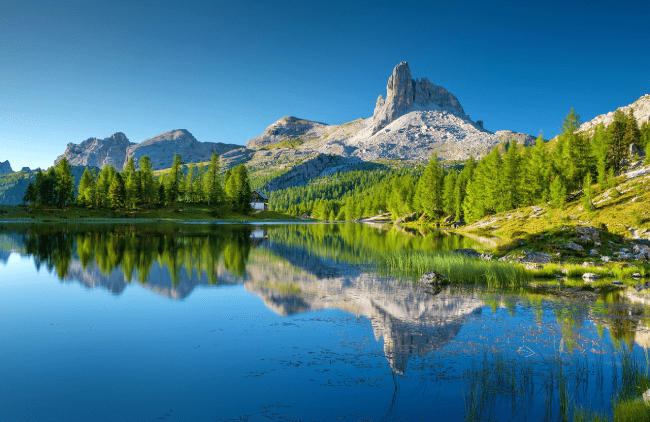 Having a new document requirement for entry might seem daunting, but you can save yourself from the hassle by using iVisa.com to apply for it and it will take you less than 20 minutes, allowing you to have more time to research all those authentic Italian pizza restaurants you want to visit.
It is important to note that once the Italy ETIAS program is launched it will be mandatory to apply for it in order to visit Italy and all other Schengen Zone countries for citizens of Albania.
For more information on the Italy ETIAS for Citizens of Albania read the Frequently Asked Questions below.
Frequently Asked Questions
What is an ETIAS?
ETIAS stands for European Travel Information and Authorization System a visa waiver program that is expected to be launched starting 2021 and fully rolled out by 2022, and consists of a mandatory document that is looking to create a safer and more controlled travel experience. This program will allow citizens of visa-exempt countries to enter Schengen territories for a maximum stay of 90 days within a period of 180 days. You can start your application by clicking here.
If I have an Albanian passport, will I need an ETIAS to visit Italy?
Yes. Even Though the ETIAS visa waiver is not a visa, this travel authorization document is mandatory for all citizens of Albania that want to visit Italy as well as all of the other Schengen area countries starting in 2021. If you are ready to start your application, you can do so here.
What documents will I need in order to apply?
In order to apply for your Italy ETIAS through our iVisa.com application you will only need to send a few documents through our secure platform:
A scan of your current valid passport: we will require you to scan your valid passport in order to acquire your contact information and all other relevant details.
A Valid Email Address: you will receive your documentation through your email from our expert team so it is important for us, and for you; to provide a valid email address.
One of our Accepted Methods of Payment: We offer several payment methods for your convenience! You can pay for your ETIAS using your valid credit or debit card or via Paypal.
How long does it take to process my application and how much does it cost?
We understand that everyone has different needs, which is why we created different options to suit you and your priorities. Processing your application with iVisa.com means that in less than 20 minutes you can process and choose the best option for your plans while paying exactly for what you need.
As the ETIAS is a document that is not yet available we are unable to provide a fixed-rate at the moment but we present you with three different options that will suit your needs:
Standard Processing Option: Our most affordable option for those who plan ahead of time and are looking for the most cost-effective deal.
Rush Processing Option: If you want your documents to be ready in a shorter amount of time this is the option for you! For an extra surcharge, you can be ready to travel in no time!
Super Rush Processing Option: Got a last-minute trip? Had too much on your mind and forgot that one thing? We know how valuable time is so we have a premium option at a higher price for you to get your documents as soon as possible.
What are the steps to apply for the Italy ETIAS with iVisa.com?
Our process is short and quick. Just follow these three simple steps.
First, you need to click here and fill our questionnaire where you will be prompted to select the best processing option for you.
Second, Review your information to prevent any problems and provide your preferred payment option.
Third, double-check your spelling and all your personal information, upload your documents and click send! Grab a coffee and relax while we take care of it and calmly receive your ETIAS delivered right into your email inbox.
Is it safe to use iVisa.com to get my Italy ETIAS?
Yes, it is! Thousands of customer reviews prove it! We have a trustworthy and reliable team working for you as well as a top-of-the-notch security platform to protect your information when using an iVisa.com application form.
There are some things I still don't understand, where can I find out more?
You can find more information on our blog page, or you can directly contact iVisa.com customer center for some personalized attention. We are here to make your process of applying for the Italy ETIAS for citizens of Albania as easy as possible!