ETIAS is a completely electronic system started by the European Union. It is used to keep track of visitors from countries that do not need a visa to enter the Schengen Zone. Although a visa may not be required, it is important to keep a check on the people visiting. Visit iVisa.com and find about Basic Italy ETIAS requirements for citizens of Mexico. It contains all the details you will require and you can easily apply for the ETIAS online.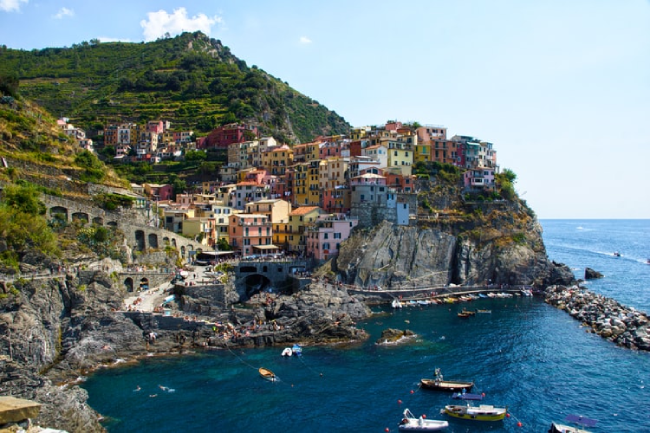 iVisa.com is the best place to apply for an ETIAS because this website allows you to complete the whole process online. The process for the application can be completed within minutes without any complications. Get your ETIAS approved within the minimum time on iVisa.com
Can you explain the steps for the application of an Italy ETIAS?
First open the iVisa.com website.
Find the Application form and fill in all your details. Make sure that all the details are correct and you don't supply false information. *After completing the form, recheck it for any errors. An error may cause your application to get rejected.
Submit the completed form along with the required documents and pay the application processing fee.
iVisa.com then reviews your application to make sure that you are eligible.
When your ETIAS gets approved it will be sent via email.
Why opt for an advance application?
After knowing about the Basic Italy ETIAS requirements for citizens of Mexico, you also need to know that making an advanced application for your ETIAS is always a good decision, as you would never want your ETIAS to arrive late. Also, the 3 year validity of an ETIAS makes it harmless to go for advanced applications.
Frequently Asked Questions
Does a citizen of Mexico need an ETIAS to visit Italy?
You need your passport to be able to visit Italy but not the Schengen visa. Instead you need the ETIAS authorization. Both these documents are necessary. Visit iVisa.com to find out the Basic Italy ETIAS requirements for citizens of Mexico.
What is ETIAS?
ETIAS stands for Electronic Travel Information and Authorization System. There are 62 countries in total that can apply for the ETIAS authorization in order to travel to the Schengen area.
Apply now to visit the Schengen countries.
How much is the cost for ETIAS?
Standard Processing is the most affordable option but it takes the most time out of all.
Rush Processing is slightly faster than the standard and is higher priced too.
Super Rush Processing is the fastest but it is the costliest option to process your application.
What are the required documents to apply?
A valid passport.
Valid email to fill the application. Email is required because the ETIAS is an online document and it will be sent to you as such.
To pay for the visa you need a payment option like PayPal or a credit or debit card.
How much time does it take to process the application?
It will depend on the processing option you select. But if there is error in the information filled then it may take 4 to 7 days to get approved. To know more, you can visit iVisa.com and find out Basic Italy ETIAS requirements for citizens of Mexico
For how long can visitors stay in Hungary with ETIAS?
You can stay in Italy for a maximum of 90 days in 180 with your ETIAS. Read about Basic Italy ETIAS requirements for citizens of Mexico on iVisa.com and check your eligibility.
How long is the ETIAS for Hungary valid?
It has a validity of 3 years. Through this time period it can be used for multiple entries. Basic Italy ETIAS requirements for citizens of Mexico. Make sure to apply in a way that both the documents stay valid throughout the trip.
Is it safe to apply on iVisa.com?
If you are making an application for a visa or any other document then you should know that the site is safe for all types of applications. The safety on the site is ensured by the use of stringent data protection practices and a clear privacy policy.
How can I get more information?
The customer support service of iVisa.com can easily guide you through the process of application and can easily help you in getting any additional information that you might require.
iVisa.com Recommends
Pompeii is an ancient Roman Empire city located near the foot of Mount Vesuvius, the volcano which erupted and buried the city in about 9 feet of volcanic ash. The surprising thing is that this burial of the city ensured that it remained well preserved. Its ruins were discovered in the 18th century during excavations. iVisa.com suggests that to make the most of your trip to Pompeii, visit the museum. In the museum, you can take a look into the remnants of culture and everyday life from ancient times. The ruins left behind in the city of Pompeii show a great deal about what life used to be like with evidence of the town square and temples of Jupiter, Apollo, and Isis among other gods and goddesses. You can also see the Amphitheatre, Stabian Baths, and the Street of Tombs that is lined with funeral monuments. iVisa.com recommends that you visit this beautiful but eerie city that was ruined by nature.
Apply soon to get your Italy ETIAS.