Whether you're traveling from New Delhi, Mumbai or beyond, you will find that Kazakhstan is a hidden gem in Central Asia. The country's magnificent lakes, impressive mountain ranges, plains, and pastures full of life make it a great destination for different types of travelers.
But before you catch a plane and enjoy Kazakhstan, you'll need to apply online for a Kazakhstan visa for Indians. Read more in this article.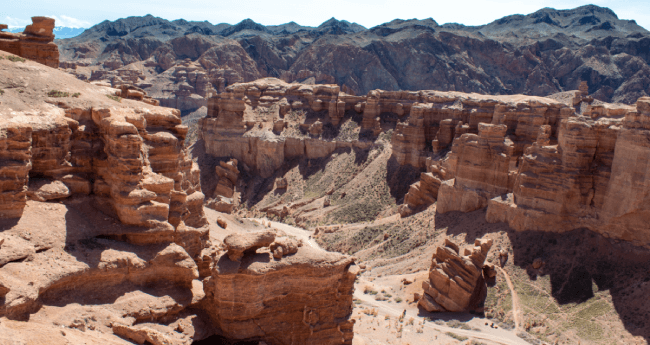 Kazakhstan is also home to teeming cities full of adventure, history, and culture. But before you catch a plane and enjoy Kazakhstan, you'll need to apply online for a Kazakhstan visa from India. You can get this visa from the comfort of your own home by filling out an online visa application.
In this article, we'll tell you all about the process Indian passport holders need to go through to get the Kazakhstan visa. And don't worry, getting your visa online is very straightforward. You'll be on your way to Kazakhstan in no time!
How to apply for the Kazakhstan visa online from India
To enter the Republic of Kazakhstan, Indians will need to apply for a visa online. There is no visa-free agreement between India and Kazakhstan.
The Kazakhstan visa for Indians is an electronic travel authorization to visit the country for tourism or business purposes. This visa is only valid for short trips under 90 days of duration. This is not a multiple-entry visa. Indian passport holders can visit the Kazakhstan only once with this visa. If you're planning to visit Kazakhstan multiple times, then you will need to apply for a Kazakhstan visa every time.
To get it, you'll need to complete an online visa application form. There are only a few steps involved in the application process:
Step one - Application: Fill out an application form with your personal information and details about your trip. You will be required to have your supporting documents, like your passport and your invitation letter handy before starting your application. You want to avoid any inconsistencies between your application form and supporting documents, as they are reason enough for your Kazakhstan visa to be rejected.

Step two - Confirmation: Make sure that the information is entered in the application form correctly. Pay close attention to any misspellings in names and last names, and errors in passport numbers and dates of birth. These are the most common mistakes in visa applications.

Step three - Payment: After ensuring that your application form is correctly filled out, you will be able to upload your documents and pay the visa fee.
After we receive your completed application form, our visa experts will carefully review it and ensure that the information is correct before processing it. We will reach out to you via email if we find any discrepancies between your form and your supporting documents.
Once your entry visa is ready, you will receive it via email in PDF format. You won't need to visit the Kazakhstan embassy or the ministry of foreign affairs office to get your visa. You can also find out the status of your application through the chat bubble on our site.
What are the Kazakhstan visa requirements for Indian citizens?
The documents required to process your Kazakhstan visa from India are:
A valid passport, that has at least two blank pages and is valid for at least 6 additional months after your arrival.
An invitation letter. The Kazakhstan Migration Service will have to supply an invitation letter with an invitation number that you'll need to enter in your visa application form. Apply for this document before applying for your visa and have it handy while you fill out your application.
Email address, to receive a confirmation of your visa via email.
Payment method, we accept credit or debit cards.
Please remember that this is a single entry visa and that you'll need to apply for one every time you travel to Kazakhstan. Make sure to print your travel document to present it at the Nursultan Nazarbayev International Airport upon arrival.
What are the processing times and fees for the Kazakhstan Visa for Indians?
We have three different visa fees for the Kazakhstan visa that will vary depending on how fast you'll want to get your travel document:
Standard Processing Time: Get your visa in

7 Business Days

for

USD $133.99

.
Rush Processing Time: Receive your visa via email in

6 Business Days

for a fee of

USD $193.99

.
Super Rush Processing Time: It takes only

5 Business Days

to process your Kazakhstan Visa for

USD $261.99

.
All our prices for the Kazakhstan Visa for Indians include the government visa fee
Traveling with minors: Do I need to get a visa for my child?
Yes, all travelers from India, including children, need to obtain a Kazakhstan visa before traveling. At iVisa, we make it easy for you to add other passengers to your visa application. You simply need to click on "Add a passenger" in the bottom left corner of the application page and you'll be able to fill out their information.
We will send you each travel document in separate PDF files for your convenience.
Do I need a Kazakhstan Visa if I'm only transiting through the country?
As long as you meet the requirements to enter your destination country, you won't need a visa to transit through the Republic of Kazakhstan. In this case, you will have to remain in the transit area.
However, if you have a long waiting time and wish to stay at a hotel to wait for your next flight, you will need to apply for a transit visa. For more information, please contact your nearest Kazakhstan Embassy or Consulate.
What are the COVID-19 requirements to enter Kazakhstan?
Indian nationals won't need to complete any COVID-19 requirements like submitting a negative PCR test, present proof of vaccination, quarantine upon arrival, or have travel insurance to enter Kazakhstan. These requirements were revoked in June 2022 for all incoming travelers.
However, it's always a good idea to double-check the current requirements as your trip approaches.
Where can I find more information?
Reach out to our customer care agents via chat or email at [email protected]. They are available 24/7 for any inquiries you have about the Kazakhstan Visa or other travel documents and requirements.