Before traveling to Laos, you must know the most important information related to the Covid entry requirements, including the Laos Covid Testing. Luckily for you, we can help you with that by offering you this article so that you can see what you need to travel to Laos during the Coronavirus pandemic. Better yet, you can also see if you're one of the eligible countries to apply for the Laos eVisa, a document that the authorities of Laos recently launched for over 100 countries.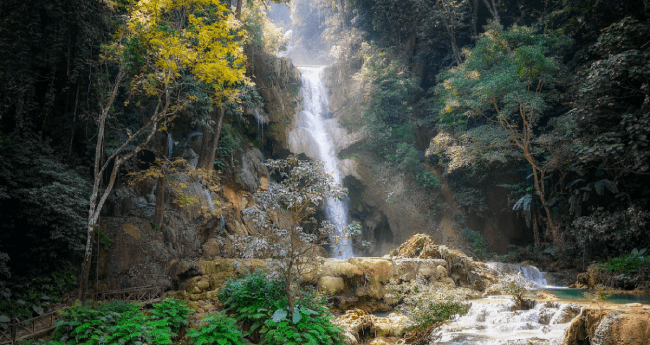 See more information about the Laos eVisa and the Laos Covid Testing in the lines below.
Frequently Asked Questions
What should I know about the Laos Covid Testing?
The Laos Covid Testing is necessary depending on your country of origin. Therefore, we recommend you to visit our product page. On this page, you will also know all the information related to the Laos Covid-19 requirements.
Continue reading to see other information that may be useful for the Laos Covid Testing.
Do I need a negative COVID-19 test result to enter Laos?
COVID test prior to arrival: rapid antigen test taken within 48 hours.
COVID test exemptions: Children under 12 and fully vaccinated travelers.
Do I have to quarantine in Laos?
Quarantine requirements: There are no quarantine requirements.
What is a Laos eVisa and how do I apply for it?
The Laos eVisa is a travel document that permits you to travel to Laos for 30 days per entry. This document does not require an interview at the embassy because it is processed online.
To apply for it, you have to:
Step 1: Answer the online questionnaire and select a processing speed.
Step 2: Review the information registered in step one and correct any mistakes before paying for the fees.
Step 3: Upload and attach the required items to the form. Then, you must click on 'submit' to complete the process.
The last thing you have to do is to wait for your Laos eVisa. It'll be delivered by email inbox.
What are the list of documents and items required?
To apply for this eVisa you must first get the following items ready:
A passport with a valid expiration date (it should remain valid for another 6 months upon arrival.
An email address to receive the eVisa.
A debit or credit card for payments.
A passport-style picture.
Selfie holding the physical credit or debit card used for the transaction.
Get more information related to the Laos Covid Testing below.
Cost/processing times?
The price for your Laos eVisa will depend on the processing time you choose. In other words, the faster you want your eVisa, the higher the price will be. These are the options we provide:
Standard Processing Time:

7 Business Days

-

USD $69.99

Rush Processing Time:

5 Business Days

-

USD $82.99

Super Rush Processing Time:

3 Business Days

-

USD $97.49
Is it safe to use iVisa.com?
You can trust the service we offer because we do not only guarantee the protection of your private information, but we also offer updated and transparent information about our services. Read more about what we offer by checking our comment section.
Where do I get more info about the Laos Covid Testing?
If you want to get more information about the Laos eVisa and other travel documents you may need for your visit, please do not hesitate in contacting our agents. You can also explore iVisa.com for more details about our services.
iVisa.com Recommends
Laos is a Southeast Asian nation crossed by the Mekong River and it is very popular for its mountainous terrain, its French colonial architecture, numerous hill tribe settlements, and also its Buddhist monasteries. Vientiane, the capital city, is the site of the That Luang monument, where a reliquary reportedly houses the Buddha's breastbone. It is also home to the Patuxai war memorial and Talat Sao (Morning Market), an interesting market center jammed with food, clothes, and craft stores.
If you want to enjoy nature, then you must visit the Kuang Xi Falls. Located about 29 kilometers south of Luang Prabang. This three-tiered waterfall is a favorite spot for tourists in Luang Prabang and it is a perfect place to take several pictures and remember a pleasant experience in Laos.
Another place that you cannot forget to visit is Pha That Luang. Pha That Luang is a gold-coated Buddhist stupa located in central Vientiane. It is considered the most important monument in Laos and a national symbol.
As you can see, there's no way you get bored in Laos, so better get ready for your adventure!