From 2022 onwards, Latvia and the other members of the Schengen Economic Area will require that visitors and tourists who enter from countries that don't require a visa, instead must present a new document called the ETIAS. The application must be submitted before arrival and will be an essential procedure for every eligible citizen. The Latvia ETIAS for Citizens of Japan is a digital permit that is associated with the holder's passport number, allowing them to enter the region and stay for up to 90 days in a 180-day period whilst the authorization is valid.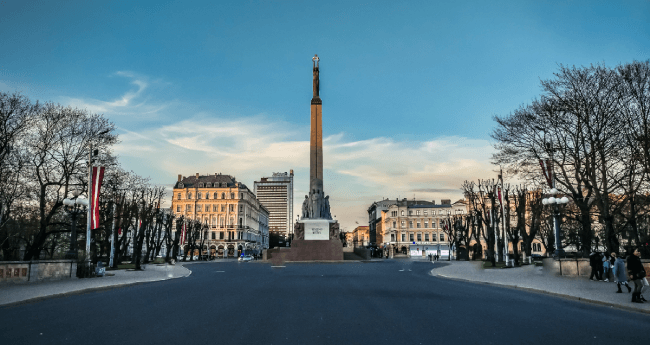 Learn more about Latvia and how to apply for this key formality on the iVisa.com website and take some time to read below to find out everything you need to know about the Latvia ETIAS for citizens of Japan.
Frequently Asked Questions
Why should Japanese citizens apply for an ETIAS?
In 2022, citizens of Japan will need to provide evidence of an approved ETIAS to enter any of the 26 countries that are part of the Schengen area. ETIAS stands for European Travel Information and Authorization System. It is hoped that this new system can help address the combined problems of illegal immigration and security threats. The ETIAS will protect the borders of the region and hopefully deter and prevent criminals from entering and threatening the safety of residents.
Where can I complete the application to apply for the Latvia ETIAS for citizens of Japan?
At iVisa.com we are very happy to offer our clients a simple and easy to fill out application form to facilitate their next trip to Latvia, or anywhere in the world they need to go. There are only three easy steps to obtain this essential document.
Complete ETIAS form with your personal information. You can check the prices of the iVisa.com processing options and choose the time period that best suits your trip. Remember to check your answers very well.
Pay your processing fee with a Paypal account or a credit/debit card.
Upload the necessary copies, such as your passport information page. And now you are ready to go, just wait for the results by email!
How much will it cost to get a Latvian ETIAS?
Although the value has not yet been fixed, it is said that it will cost less than 9 euros.
You can get your document in a guaranteed period of time thanks to the processing options offered by travel document experts at iVisa.com.
Standard option: The budget price choice with an average wait time.
Rush option: Faster than average for a small surcharge.
Super Rush option: Pay more than usual for blazing-fast document delivery.
Can I apply for an ETIAS if I have a long-term visa?
If you already have a long-term visa that entitles you to live or work in the Schengen Economic Area, you probably don't have to apply for the Latvian ETIAS for citizens of Japan.
The ETIAS is especially aimed at citizens of countries who currently do not need to apply for a visa to visit the area for tourism or business reasons.
Can the authorization for a Latvia ETIAS for citizens of Japan be revoked?
Yes, the Latvian ETIAS for Japanese Citizens can be denied if the holder is deemed to have violated any rule or is deemed to have provided false personal information.
What information does the ETIAS application ask for?
Unlike traditional websites, iVisa.com has designed an easy to understand, clear and simple application that only asks for the necessary documentation. You will answer questions about:
First name
Last name
Birthdate
Place of birth
Information about your citizenship and address
Email address and phone number.
Education and work experience.
First EU country you intend to visit.
Background and eligibility questions about your medical condition, travel to countries at war or places where you were deported or rejected, as well as any criminal history.
Is the ETIAS authorization still valid if my passport expires?
It is very important to note that the Latvia ETIAS for citizens of Japan is directly linked to your passport number and therefore if your passport expires, the associated ETIAS authorization will also become invalid. All you have to do is apply again using the iVisa.com website.
Is iVisa safe to use?
Applying for your visa is safer when you use our services. Rest assured that our databases are protected by the highest firewalls and the most complex passwords. You can rely on our experienced team to handle your request from start to finish. Take a look at some of our customer testimonials on the iVisa.com website.
Where can I read more information?
For more information related to the Latvian ETIAS for Citizens of Japan , or visa checks required to visit other countries, or just to chat to a real person about any queries you may have, head over to iVisa.com or send us an email with your questions.