Residents of Macau will not miss out on any spectacular trips planned to Latvia from 2022 onwards, as long as they remember to request their ETIAS in anticipation.
In 2022, Latvia and the rest of the members of the Schengen Economic Area will introduce a new mandatory document, which will be essential for all non-visa holders. Latvia ETIAS for citizens of Macau is a digital permit that is associated with the holders' passport number, allowing them to enter the region and stay up to 90 days in a 180-day period.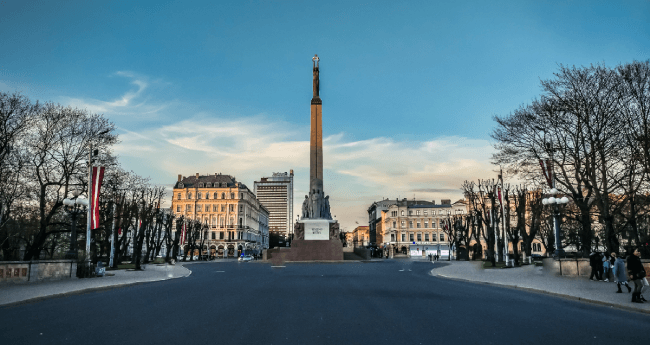 Macau Island is home to countless wildlife species, including countless bird species. Its citizens will be delighted with the large preserved natural parks they can find in Latvia, which are also home to many endangered species of birds. Learn more about Latvia on the iVisa.com website and read the FAQ section below to learn everything you need to know about the Latvia ETIAS for citizens of Macau.
Frequently Asked Questions
Why should citizens of Macau apply for an ETIAS Latvia authorization?
From 2022, citizens of Macau must submit an ETIAS to enter any of the Schengen countries. ETIAS stands for European Travel Information and Authorization System and this effort is being brought in to help address growing problems with illegal immigration and security threats. The ETIAS will protect the region's borders and hopefully prevent criminals from entering and threatening the peace of residents and tourists.
Where can I complete the form to apply for a Latvia ETIAS for citizens of Macao?
At iVisa.com we are happy to provide our customers with a simple and easy-to-complete application form to facilitate their upcoming trip to Latvia. There are only three simple steps involved in obtaining this essential document.
Fill out the ETIAS form with your personal information. You can check the price of your iVisa.com processing options and choose the time period that best suits your trip.

Take the time to review your answers, as any typos could be detrimental to the outcome of your application. Pay your processing fee using a PayPal account or credit/debit card.

Upload the necessary copies, such as your passport information page. Once you click Submit, the request has gone to review. Finished! Just wait for the Latvia ETIAS for citizens of Macau to be delivered to your inbox by email.
How much will it cost to obtain an ETIAS authorization for Latvia?
Although the exact price has not yet been released by the relevant authorities, a little birdie told us that it is likely to be priced at less than 9 euros. The best part is that children under the age of 18 could travel for free, which means parents can let out a sigh of relief. The processing fee for iVisa.com's service is all you need to cover to get your document at the right time.
How long will it take to get my Latvia ETIAS for citizens of Macao?
You can get your document within a guaranteed period of time thanks to our three convenient processing options:
Standard option: The lowest price with an average waiting time.
Rush Option: Faster than average option for a small surcharge.
Super Rush Option: Pay more than usual for extraordinarily fast document delivery.
Can I apply for the authorization if I have a long-term visa?
If you already have a long-term visa that entitles you to live or work in the Schengen Economic Area, then you do not have to apply for ETIAS. As a long-term visa gives you the right to move around all Schengen visa member countries, you will not need additional travel authorization. The ETIAS is especially aimed at citizens of countries that do not currently need to apply for a visa to visit the area for tourist or business reasons.
Can an authorization be revoked?
Yes, the Latvia ETIAS for citizens of Macau may be denied or revoked if the holder is deemed to have broken any rules. This includes providing false information or if the conditions for issuing travel authorization no longer apply.
What information does the ETIAS Latvia form ask for?
On the official government website, you might notice that the application form is more detailed, but with iVisa.com you can rely on our qualified team to produce an easy-to-understand, clear and simple application that only asks for the necessary documentation. You'll need to answer questions about:
Name
Last name at birthDate of birth
Place of birth
Information about your citizenship and address
Email address and phone number.
Education and work experience.
First EU country you intend to visit.
Background and eligibility questions about your medical condition, travel to countries of war or places where you were deported or rejected, as well as a criminal record.
Would the ETIAS work if my passport expires before my trip?
It is vital to note that the ETIAS is directly connected to your passport number, and therefore if your passport expires, then the associated ETIAS authorization will also no longer be valid. You are required to have an ETIAS document that matches your passport number, so we recommend that you wait to apply until you have applied for a new passport.
Don't forget that with iVisa.com, you can choose between three processing speeds, so if you're short of time after receiving your new passport, you can always use the Super Rush processing option to get your Latvia ETIAS for citizens of Macao results in the shortest time possible.
Is it safe to use iVisa.com?
Applying for your visa has never been safer than when you're using the iVisa.com. Rest assured that our databases are protected by the highest firewalls and the most complex passwords. You can rely on our experienced team to take care of your application from start to finish. Take a look at some of our customer testimonials on the customer feedback page at iVisa.com.
Where can I read more information?
To find more details about Latvian ETIAS for Citizens of Macau, visas needed to visit other countries, or simply chat with a real person about doubts or worries you may have, go to the iVisa.com website where you can talk to someone using the chat feature or email us with your questions.