One of the less explored countries in Eastern Europe is Latvia, yet it is one of the best countries to visit. There are plenty of destinations to go to depending on what you want to see. If you're going to discover their history and culture, you should go to their open museums or natural parks. You can also visit their jaw-breaking landscapes that you will simply love. However, if you prefer something more contemporary, you can go to Riga, a cosmopolitan city that embraces tradition and modernism.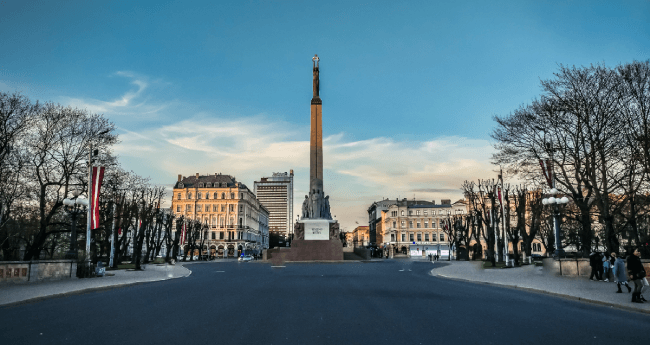 Before you grab your passport for your future destination, you have to know a new travel requirement. By the end of 2022, you will need the Latvia ETIAS for citizens of Moldova. You will have the opportunity to obtain it online, but it may be difficult due to its complex language and the paperwork if you do it independently. That's why iVisa.com prepared for you a more accessible process that you can do in just 10 minutes! You will only have to complete our application form, and our experts will take care of the rest. Find out more with us about the Latvia ETIAS for citizens of Moldova.
Frequently Asked Questions
What is the Latvia ETIAS for citizens of Moldova?
The European Travel Information and Authorization System or the Latvia ETIAS for citizens of Moldova is a travel authorization implemented by the European Union. It was implemented as a security measure because of the terrorist attacks in the last decade. The ETIAS will help the Schengen Zone gather information of all tourists entering from international arrivals. You will have to obtain it before late 2022 to avoid any restriction during your vacation. Remember to use iVisa.com if you want to get it in the easiest way possible!
Should I apply for a Latvia ETIAS each time I travel?
You won't have to! The Latvia ETIAS for citizens of Moldova will grant you access to the Schengen Zone for three years from the day you receive it. You can also stay in any of these countries for up to three months.
How can I get the Latvia ETIAS for citizens of Moldova with iVisa.com?
iVisa.com knows that you may be concerned about the steps you will have to follow for the Latvia ETIAS for citizens of Moldova. That is why we have designed the next three steps that you will need to follow. They have been shortened to make your procedure better.
First, provide the required data to start with the process in our application form and choose the processing option you prefer.
Second, double-check that everything looks excellent and proceed with the payment method.
Finally, upload any required document, and submit it.
We won't ask you to do anything else when you send it more than checking your email inbox. We will be doing most of the paperwork required for the Latvia ETIAS while you can wait comfortably. If you have any questions, do not hesitate to contact us.
What will I need to apply for the Latvia ETIAS with iVisa.com?
Forget those days when you had to attack as many documents as possible. Instead, iVisa.com will ask you for three items that you must consider while applying for the Latvia ETIAS for citizens of Moldova.
A valid email address where you will receive the Latvia ETIAS when it is ready.
Your passport with at least six months of validity.
Your favorite payment method because you will have to pay for our service.
What are the times and fees for the Latvia ETIAS?
As you may be aware, the Latvia ETIAS for citizens of Moldova hasn't been released so far. That means that there isn't an official price yet. Fortunately, iVisa.com designed the next three alternatives only for you.
Standard Processing Time is a suitable option if you prefer a cheaper choice. However, you will have to wait longer for your documentation.
Rush Processing Time delivers your Latvia ETIAS a bit faster by paying a bit more.
Super Rush Processing Time ensures you the Latvia ETIAS for lesser time for a higher price.
Would you like to start already? Click here, and let iVisa.com help you with the process.
Why should I apply with iVisa.com for the Latvia ETIAS?
There are many reasons why you should use iVisa.com for the Latvia ETIAS for citizens of Moldova. To start with, you will not have to complete any tedious paperwork for your travel procedures. Second, you will be in good hands because experts will be helping you when you require it. The best part is that we allow you to achieve your dreams in the effortless way possible. Check what other clients have said about our services here.
Where can I find more information about the Latvia ETIAS?
You can find more information about it here, or contacting us. Our customer service agents will answer any doubts you may have about the Latvia ETIAS for citizens of Moldova by chat or by phone call. You can also send us an email at help@ivisa.com.
Achieve your dreams with iVisa.com, and explore Latvia without having to spend hours on your documents!