Although it is a small country with less than 2 million inhabitants, Latvia is attractive to those who want to explore other borders, having had more than 2.5 million visitors in 2017. The fact that it attracts more than twice its population does not make it a country overcrowded with tourists, so you can calmly enjoy everything this Baltic state has to offer, including its beaches during the summer months. Its medieval castles, museums, and villages will give you a unique experience when visiting places like Ventspils, Liepaja, and Cēsis. In the next two years, you will need the new travel authorization, ETIAS, to enter Latvia, so you can apply for the Latvia ETIAS for citizens of United Arab Emirates here, through iVisa.com.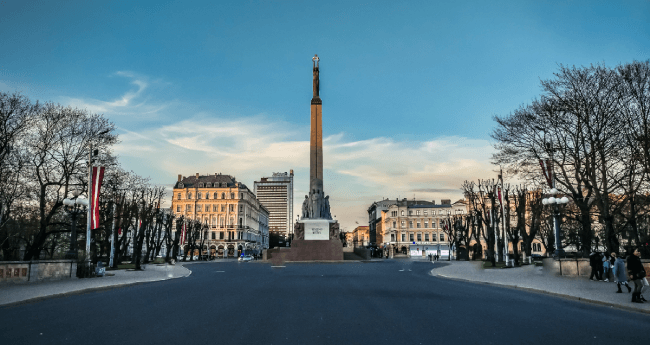 Frequently Asked Questions
If I get the Latvia ETIAS for citizens of United Arab Emirates, can I visit other countries?
Yes. With the Latvia ETIAS, you can visit the rest of the 25 Schengen countries without the need for a visa. In case you want to go to other nations that are not part of the Schengen zone, then you must follow their immigration requirements.
When you travel to Europe with the Latvia ETIAS, you must first enter through the country that you declare as your first visit. For example, if in your application process, you state that Latvia is the first stop, then it is through this nation that you must enter before visiting the other Schengen states.
How do I know if I'm eligible to apply for the Latvia ETIAS?
As a citizen of United Arab Emirates, you are automatically eligible to apply for the ETIAS, since your country is one of the 62 nations that don't need a visa to go to any of the Schengen zone states. Hence, by 2022, all you will need to go to Latvia or any other Schengen country is to show your Latvia ETIAS at the borders.
What is the information I need to give to get my Latvia ETIAS?
The first information that will be needed for your application to the Latvia ETIAS for citizens of United Arab Emirates will be the following:
Current Emirati passport. It should be valid for a minimum of three months after your trip.
Active email address where we will send you the travel authorization once is valid.
Online payment through debit/credit card, or even Paypal (when applying with iVisa.com)
Is it expensive to pay for the Latvia ETIAS, and when will I get it?
It will not be expensive to pay for the Latvia ETIAS for citizens of United Arab Emirates, and the time in which you will get it varies from a couple of days to a few hours. At iVisa.com, we offer three processing times so you can use the one that best suits your budget and the time you need before your trip.
Here we present our three options:
Standard: This is the cheapest option because it takes almost a week for you to receive your electronic authorization.
Rush: It is faster than the first option, although its price is slightly higher.
Super Rush: It only takes a couple of hours, although for so fast, the price is a bit expensive.
How can iVisa.com help me with the application process?
The way iVisa.com can help you is by applying on your behalf. With our services, you will have a team of specialists going through the process for you, saving time and making sure everything runs smooth, error-free, and fast. We care about offering you the best service. For the application process, we are going to need your help in providing us the following information:
Fill in the online questionnaire with your contact info and choose the processing time option you want.
Check the information is right and continue with the payment of the fee
Send the questionnaire along with the documents required and wait for your travel authorization to land in your email inbox.
Is the iVisa.com platform reliable?
Of course! That's our commitment- that you find our services reliable and feel comfortable going through your Latvia ETIAS for citizens of United Arab Emirates application process with us. Our platform is built to protect your privacy. Give a look at our reviews for information on this matter.
Where can I get more info?
In iVisa.com blogs, frequently asked question sections, and through our customer service executives.