Latvia, located in the northeast of Europe, will give you access to its brother Baltic states and also members Schengen, Estonia, and Lithuania, once the new European Travel Information and Authorization System (ETIAS) comes into operation by 2022, as a requirement to enter Latvia.
With the new authorization system that will be in force by then, the citizens of Uruguay will be able to enter the rest of the 26 countries that are part of the Schengen zone.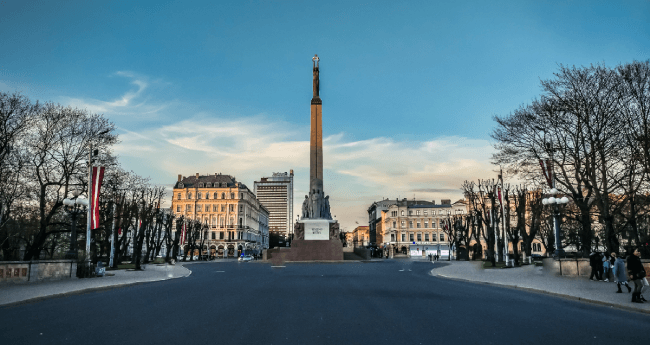 When getting ready for your trip to Latvia, it is advisable to apply for the ETIAS in advance so that you can ensure that it is in your hands before taking your flight. Therefore, we have gathered all the necessary information you need to know about this process and how [apply for the Latvia ETIAS for citizens of Uruguay with iVisa.com services.
Frequently Asked Questions
Is the Latvia ETIAS for citizens of Uruguay mandatory?
It will be, by 2022. At the moment, you can go to the Schengen zone countries without any visa since Uruguay is visa-exempt for these nations.
For how long will my Latvia ETIAS be valid?
The Latvia ETIAS for citizens of Uruguay will be valid for three years or until the passport you used for your application expires. Since the ETIAS is non-transferable, make sure that when you apply, your travel document is at least valid for more than three years so that you can enjoy the Latvia ETIAS in its entirety.
You will lose the validity of your authorization, and you will have to apply again, including paying the fee, if your passport expires before the time your electronic permit is still valid, or if you must renew it for any other reason.
Do I need to apply with my passport for the Latvia ETIAS?
Yes. Your passport is the key document needed for your application process since your data info must be exactly the same as your passport to make sure it is consistent and error-free. Besides the travel document, there are other requirements for your Latvia ETIAS for citizens of Uruguay:
Valid Uruguayan passport.
Personal email address so we can send you the Latvia ETIAS.
Online payment. Besides using a debit/credit card, when you apply with iVisa.com, you can also use Paypal.
How much is going to cost me the Latvia ETIAS and how long until I get it?
Although the costs won't be high, you will also have three different options when applying for the Latvia ETIAS for citizens of Uruguay through iVisa.com services. It means that you can choose which option is better for your budget.
Here are our three options:
Standard: This is the most affordable option, although it will take almost a week to get your ETIAS.
Rush: It will take only a couple of days, but is still very affordable, even when the cost is slightly higher.
Super Rush: If you don't want to wait more than a day for your electronic authorization, then this is the perfect choice for you since it takes only a couple of hours for your ETIAS to hit your inbox. The price is high, but the results are almost instantaneous.
How can I apply for the Latvia ETIAS through iVisa.com services?
When you apply through iVisa.com, the whole application process is online, from filling in your information to the payment and finally receiving your Latvia ETIAS for citizens of Uruguay. We will ask you to please share with us the following information so we can start the application process.
Complete the online form and select the processing time you prefer.
Make sure all the info is correct, and then make the online payment of your ETIAS.
Submit the form with the documents needed and wait for your online authorization in your email.
Will my privacy be protected by iVisa.com?
Absolutely! Your privacy is our priority, which is why we count on a top-notch system that will keep all your information safe. See what others have said in our reviews.
Where can I read more about the Latvia ETIAS?
On our iVisa.com blog, there you will find many articles related to the Latvia ETIAS. You could also talk to our customer service agents.