Who would think that Lesotho has turned into one of the preferred destinations for most travelers? If you're one of them, you will have an unparalleled experience. However, you will be required to get your Lesotho eVisa for citizens of Iran.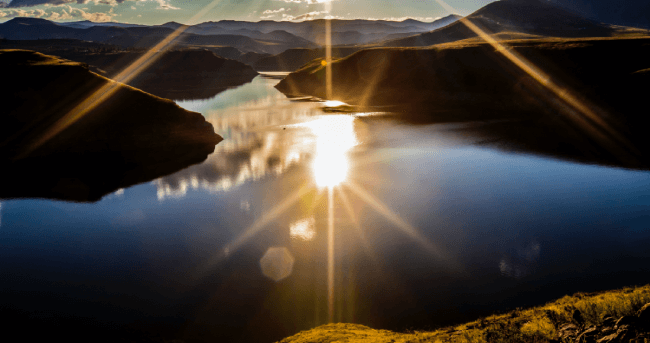 But things can easily get out of hand by the stressful paperwork that would take long to complete. Fortunately, iVisa.com can assist you with it while you wait patiently at home. Plus, you will receive help from our remarkable team, so you won't have to worry about anything else.
Check out more information about the Lesotho eVisa for citizens of Iran in the following lines.
Frequently Asked Questions
Do I have to be vaccinated against the COVID-19 if I plan to visit Lesotho from Iran?
Under the current travel measures implemented by the official government, Lesotho does not require any visitor to be fully vaccinated against the coronavirus.
Is it mandatory to present a negative result from the COVID-19 PCR test?
Yes, you will have to take a PCR test and show a negative result to immigration agents.
Do I need to stay in preventive quarantine once I arrive in Lesotho?
Only travelers with possible COVID-19 symptoms will be asked to stay in preventive quarantine for a short time.
What is the Lesotho eVisa for citizens of Iran?
It is a mandatory travel requirement that all Iranians must obtain before entering Lesotho. It is a single entry document valid for 90 days after arrival.
What are the requirements for the Lesotho eVisa for citizens of Iran?
Ensure to follow our list of items when applying for the Lesotho eVisa for citizens of Iran.
A valid passport.
Your current email address.
Any debit or credit card.
How much does it cost to get the Lesotho eVisa for citizens of Iran?
Standard Processing Time:

11 days

-

USD 211.99

.
Rush Processing Time:

9 days

-

USD 252.99

.
Super Rush Processing Time:

7 days

-

USD 300.99

.
What are the steps to apply for the Lesotho eVisa for citizens of Iran?
First, answer all questions about yourself and your trip in your application form. While doing so, select the processing service that meets your travel goals.
Second, ensure your information is correct and has no typos. Once you do so, continue with the payment method.
Third, upload the required paperwork and submit your form when you feel ready.
Is iVisa.com a secure travel agency?
Indeed, it is! iVisa.com's website has one of the best algorithms to protect your information from any third parties trying to take your data. It means your privacy will be respected at all costs. For that reason, our customers recommend our services as you can read here.
How can I find out more details about the Lesotho eVisa for citizens of Iran?
Our customer service team is ready to solve any queries or doubts about the Lesotho eVisa for citizens of Iran whenever you need help. You can also send them a message to [email protected] if you prefer so.
iVisa.com Recommends
Lesotho is an incredibly wonderful country that has the most splendid places that will take your breath away. From the highest mountains to a fascinating waterfall, Lesotho is the perfect place to have the vacation you have always dreamed of. This small mountainous country has plenty of space for exploring nature, allowing you to connect with great natural sites.
If you are a traveler interested in discovering the beauty of Lesotho, one of the unique countries of all, iVisa.com will recommend a couple of places of your interest. However, remember that you will need to obtain your travel documents first before embarking on your next adventure.
Mokhotlong Nature Park is the perfect place to start your trip to Lesotho. The steep rock faces, small lakes, and animals scurrying among the flora are ideal for a paradise. Likewise, Likalaneng Park is another of the country's nature-rich places. However, we recommend that you visit with sportswear as you are likely to have to climb a few hills and the altitude can be exhausting.
Lesotho is a hidden gem in the middle of Africa, but the perfect place to spend the most thrilling vacations of all!