Lithuania may not be the most well-known country in Europe, but that doesn't mean you shouldn't visit it. Explore Vilnius, Lithuania's capital, and find lots of Gothic buildings and impressive architecture. Visit St. Anne's Church or head to the Upper Castle citadel, which dates back to the 13th century. There's so much to explore in Lithuania! iVisa.com can help you with all the entry requirements.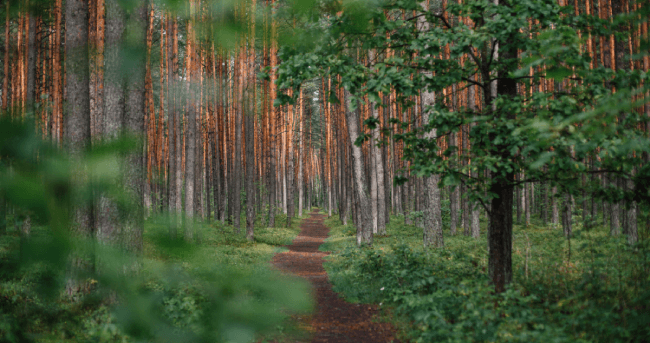 Citizens of Brunei must be aware of a new entry requirement called ETIAS. The ETIAS authorization is a mandatory document for citizens of Brunei as they don't need a Schengen visa to enter Lithuania.
The Lithuania ETIAS for citizens of Brunei only requires an online application, which means that iVisa.com can help you. We can offer you a simple, fast, and reliable service for your Lithuania ETIAS.
Continue learning about the Lithuania ETIAS for citizens of Brunei below.
Frequently Asked Questions
What is the ETIAS authorization?
The ETIAS document is a mandatory travel requirement to enter countries that belong to the Schengen zone, including Lithuania. ETIAS means European Travel Information and Authorization System, and it's a system that will help pre-screen travelers before they land in Europe.
The ETIAS system will be ready in 2022, but iVisa.com is already working on simplifying the process. Check more details on the application page and learn about the Lithuania ETIAS for citizens of Brunei.
I'm a citizen of Brunei. Can I apply for the Lithuania ETIAS?
Yes! Citizens of Brunei are eligible to apply for the Lithuania ETIAS as Brunei is among the countries that are exempt from the Schengen visa.
Over 60 countries in the world don't need a visa to enter the Schengen zone and Brunei is one of them.
Is the Lithuania ETIAS valid for other countries?
Yes! The Lithuania ETIAS for citizens of Brunei allows access to the 26 countries in the Schengen zone, which means that apart from Lithuania, you can travel to another 25 countries in Europe! In case you want to confirm which countries accept the ETIAS document, use our Visa Checker.
What is the validity of the Lithuania ETIAS?
The Lithuania ETIAS for citizens of Brunei is valid for up to 3 consecutive years. The ETIAS allows a maximum stay of 90 days within a 6-month period in Lithuania or any other Schengen country.
What information is required?
Citizens of Brunei should complete the information required in the [online application] with their personal details. Don't forget to answer the questions related to security issues.
Make sure to have the following:
A scan of your passport, your passport should have a minimum validity of 3 months.
A valid email address so we can send you the ETIAS authorization.
Payment methods, choose between a Paypal account or use a credit/debit card.
Contact our support agents and ask for their help in case you need it.
What are the processing times and fees?
The Lithuania ETIAS for citizens of Brunei has three options:
Standard processing service, the cheapest option when you can wait a regular time.
Rush processing service, get the Lithuania ETIAS faster for a higher price.
Super Rush processing service, receive the ETIAS document sooner as we will work quicker for your travel requirement.
What is the ETIAS process?
First, fill out the electronic form and select a processing time (Standard, Rush, or Super Rush).
Second, check all the details in your application and decide how you will pay, whether with a credit/debit card or a Paypal account.
Third, attach a scan of your passport.
Ready for an incredible trip? Trust iVisa.com and travel now!
How will I receive the ETIAS document?
Citizens of Brunei will receive an email from iVisa.com with the Lithuania ETIAS. Print or keep the ETIAS document on an electronic device so you can show it upon arrival.
Can I trust iVisa.com?
Of course! iVisa.com only offers trustable services as we work with strict security measures. Our previous clients have had excellent results over the years.
Check the comments section and confirm your travel requirement is safe with us.
The Lithuania ETIAS for citizens of Brunei is possible with iVisa.com.
Where can I find more information?
Communicate with our customer service team. We are available 24/7 for any inquiries you may have.
iVisa.com is the best option for the Lithuania ETIAS!