There are a lot of changes happening around the globe, especially in the sphere of travel. It is better to be informed about future changes as you can start to prepare for them now. The European Union is planning to introduce the ETIAS by the end of 2022. Visit iVisa.com to get more detailed information about the process of getting these documents.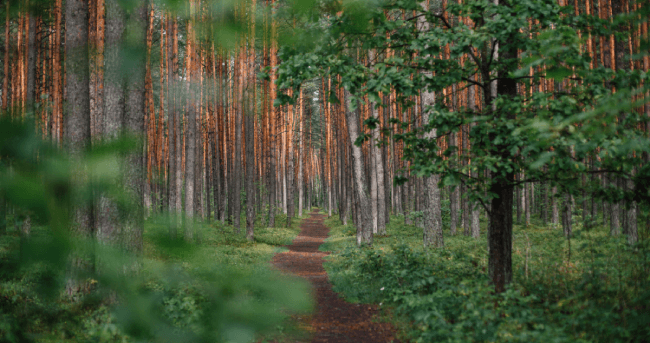 If you are a citizen of El Salvador planning a trip to Lithuania, then you should read the whole article. Soon the Lithuania ETIAS travel authorization will be mandatory for the citizens of El Salvador to enter Lithuania.
Frequently Asked Questions (FAQs)
WHY DO CITIZENS OF EL SALVADOR REQUIRE A LITHUANIA ETIAS VISA WAIVER TO VISIT LITHUANIA?
Making it a safer place to live, work or visit is a primary concern for the European Union. The ever-increasing number of travelers across the Schengen borders places considerable strain on border management authorities. The ETIAS is a pre-travel system for non-visa requiring visitors. ETIAS will make it possible to verify if a third-country national meets entry requirements before traveling to the Schengen area. Lithuania needs the ETIAS to ensure secure border crossings from attacks and criminals. It improves the management of EU country borders as well as helping to impede irregular migration. It reinforces the visa liberalization policy of the EU too.
For more detailed information click here.
HOW LONG CAN CITIZENS OF El Salvador SPEND IN LITHUANIA WITH THE ETIAS WAIVER?
The visa waiver has a total duration of up to 3 years as long as the associated passport remains valid and the holder is still eligible for ETIAS validity.
A Lithuania ETIAS for citizens of El Salvador allows travelers an unlimited number of short-term entries to the Schengen area as long as the holder only spends a maximum of 90 days there per 180-day period. This means that a traveler from any eligible country can enter or visit all other nations that comprise the Schengen territory as many times as they wish as long as they do not exceed the 90-day limit. Click here to get more information on ETIAS visa waiver.
CAN CITIZENS OF EL SALVADOR ENTER LITHUANIA WITHOUT THE LITHUANIA ETIAS VISA WAIVER?
No. The ETIAS will be compulsory for El Salvador citizens of all ages. Minors should also request an ETIAS to visit Lithuania. Parents or legal guardians need to apply for an ETIAS visa waiver by submitting the underage traveler's personal and passport information in the authorization form. Once implemented, ETIAS becomes a mandatory document for travelers from visa-exempt countries to enter Lithuania or Europe.
WHAT ARE THE PROCESSING TIMES AND COST?
iVisa.com has three processing times available that vary their prices according to how fast you want your document. Choose one according to your needs:
Standard Processing Option: the wait time is more compared to other options but you get the travel documents processed at an affordable rate.
Rush Processing Option: The processing rate is faster than the standard option but it's more expensive.
Super Rush Processing Option: It is the most expensive option available as it delivers your document as soon as possible. .

HOW DOES ETIAS WAIVER HELP TRAVELERS HEADING TO LITHUANIA?
The ETIAS visa waiver helps travelers to:
Reduce the time spent in the process of application and procedures are simple to follow.
Helps to have secured traveling as it assists in detecting and minimizing crimes and attacks.
Less costly than applying for a visa.
To know about the benefits of the ETIAS visa waiver, visit iVisa.com.
IS THE ETIAS VISA WAIVER REQUIRED FOR A TRAVELLER IF HE/SHE POSSESSES A SCHENGEN VISA?
No. It is not mandatory to have ETIAS for a person who already possesses a Schengen visa. It is necessary to present the visa to border authorities while entering the Schengen zone countries. If the visa expires, the traveler can apply for the ETIAS, if they then become eligible for it.
To check whether you are eligible for a visa or the ETIAS, click here.
WHAT REQUIREMENTS ARE ESSENTIAL FOR EL SALVADOR CITIZENS APPLYING FOR THE ETIAS?
Mandatory requirements when applying using the handy iVisa.com application include:
A passport with a validity of 3 months remaining upon arrival at your destination.
A valid method of payment, you can use a debit or credit card to pay for the ETIAS visa waiver fee.
An active email address where the approved ETIAS results will be sent.
In addition, citizens of El Salvador will be asked to disclose this information during the ETIAS application process:
Personal information (full name, date, and place of birth.)
Passport details (passport number, expiry date, date, and country of issuance.)
Contact data.
Questions about health, security, and travel itinerary.
IS IT SECURE TO USE IVISA.COM SERVICES?
Yes, it is very secure to use iVisa.com services because your privacy is our priority. We make sure that you have a smooth and reliable experience with iVisa.com. The systems and technology used by iVisa.com are really secure and protected. So your information will be safe with us. We work with strict client confidentiality to make sure that everything is carried out according to the prescribed standards. For more validity, you can refer to our client comments about us here.
WHERE CAN I FIND MORE INFORMATION REGARDING LITHUANIA ETIAS?
If you are looking for more information or have any more queries please enter here and one of our customer support agents will contact you by phone or chat. We are available 24/7 at your service. You can also send an email to help@ivisa.com to reach us.
If you are looking for a hassle-free journey then iVisa.com provides fast, easy, and safe services in processing travel documents.