If Lithuania was on your list of must-visit countries, you're in luck. As of 1 July 2021, Lithuania will be issuing the Lithuania digital COVID Certificate, which will facilitate safe free movement of citizens in the EU during the COVID-19 pandemic and could be extended to citizens from non-E.U. countries, including the United States. The holders of the Lithuania digital COVID Certificate should be exempted from travel restrictions such as quarantine requirements while traveling to Lithuania.
Apply for Lithuania digital COVID Certificate
Note: Since April 4th, 2022, the Lithuania Registration Form is no longer necessary to enter the country.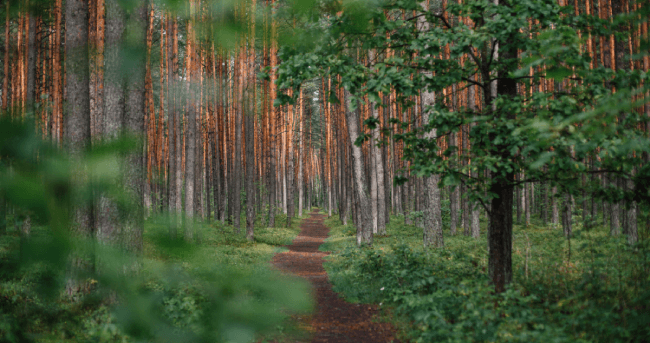 Why should I apply in advance?
Apply in advance to avoid missing your trip due to unforeseen troubles. Visit iVisa.com and apply now to get the best travel experience and find out more about Lithuania digital COVID Certificate.
Frequently Asked Questions
The idea of this section is to answer all possible questions about Lithuania Digital COVID Certificate to help you get a better understanding of it. Learn more about it at iVisa.com.
What is the application process?
For a Lithuania digital COVID Certificate all you need to do is:
Fill out your application form at iVisa.com.
Select your processing time.
Attach required documents to your form before submitting it.
Make payment for your visa application via the mode of payment of your choice.
What is the Lithuania digital COVID certificate?
As declared by the EU, the Lithuania digital COVID Certificate is going to be a health declaration document that states that an EU traveler has been vaccinated against Covid-19, has recently tested negative for Covid-19, or has recovered from the illness. As of now, national authorities are in charge of issuing the certificate, which can be issued in digital or paper format in two languages, English and the official language(s) of the issuing country. It will contain necessary key information such as name, date of birth, date of issuance, relevant information about vaccine/ test/recovery, and a unique identifier (QR Code). This data remains on the certificate and is not stored or retained when a certificate is verified in another Member State.
What Information Will the Lithuania digital COVID certificate include?
The Lithuania digital COVID Certificate is supposed to include :
Your Full name
Your date of birth
Name of the issuing Member State
A unique identifier (QR code)
Details of vaccine product and manufacturer, number of doses, date of vaccination for vaccinated passengers.
The type of test, date and time of test, test center, and result for tested passengers.
The date of the positive test result, an issuer of the certificate, date of issuance, validity date for passengers who have recovered from the virus.
Do I need a COVID vaccine or vaccination certificate to enter Lithuania?
COVID vaccination passports or certificates are mandatory for all travelers. Exemptions apply to the following:
Travelers from the European Union member states, Iceland, Liechtenstein, Norway, Switzerland, the United Kingdom, Andorra, Monaco, San Marino, and the Holy See

Travelers with a recognized EU Digital COVID Certificate; Albania, Armenia, the Faroe Islands, Israel, the United States, the United Arab Emirates, Montenegro, Lebanon, Moldova, Morocco, New Zealand, Panama, Georgia, El Salvador, Serbia, Singapore, North Macedonia, Taiwan, Thailand, Tunisia, Togo, Turkey, Ukraine, Uruguay, and Cabo Verde.
Approved vaccines are Pfizer, AstraZeneca, Moderna, Janssen, and Nuvaxovid. You are considered vaccinated if all doses of a vaccine against SARS-Cov-2 have been administered for at least two weeks before traveling.
Do I need to take a PCR test before traveling to Lithuania?
COVID test prior to arrival: PCR within 72 hours or antigen within 48 hours for unvaccinated travelers.

COVID test exemptions: Children under 16, fully vaccinated travelers, and travelers coming from European Union member states, Iceland, Liechtenstein, Norway, Switzerland, the United Kingdom, Andorra, Monaco, San Marino, and the Holy See.
Do I need to quarantine in Lithuania?
Quarantine requirements: There are no quarantine requirements.
Which Vaccines are accepted?
While issuing the Lithuania digital COVID Certificate, EU Member States are solely responsible for deciding which vaccine brands are accepted or which vaccination certificates will be accepted after one dose or after a full vaccination cycle has been completed. However, Member States will have to accept vaccination certificates for vaccines that received EU marketing authorization,
What are the other essential documents required?
For Lithuania digital COVID Certificate the following documents will be essential:
Clear digital passport-style photos taken as recently as possible.
A legally valid passport that does not expire for at least 6 months is an absolute necessity. It should also have at least 1 blank page. A scan of the information page on the passport will need to be uploaded.
Certificate of Health
Medical insurance policy for international travel.
Functioning email address.
Credit card/Debit card/ PayPal to make payments for your form.
Do visit our website to see our clients vouch for the efficiency of our policies and services. To learn more about the process click here.
What is the processing time and price?
Lithuania digital COVID Certificate comes with three processing options:
Choose Standard Processing, to get your documents in due time and at a cheaper cost.
Choose Rush Processing, to get your documents faster than the standard processing time with a little extra charge.
Choose Super Rush Processing, to get your documents immediately in case of extreme urgency. Extra charges are applied.
I still have questions, what do I do?
We understand your worries and so our customer support is there 24/7 to solve all the worries about Lithuania digital COVID Certificate. If you are still left with questions, you can visit iVisa.com for more information.
Is iVisa.com safe?
iVisa.com has dealt with hundreds of travel documentation for clients across the globe. Your information is safe with us, but if you want more reassurance, you can visit iVisa.com to read our client reviews.
iVisa.com Recommends
When you visit Lithuania, the first stop could be Vilnius, The capital of modern Lithuania as well as the historical capital of the Grand Duchy of Lithuania.UNESCO World Heritage Listed Vilnius Old Town. The town is drenched in historical significance as the twisted narrow streets, splendid churches on every corner, and hidden courtyards glorify every aspect of it. It is best experienced with the Vilnius city tours run by professional local guides and best remembered through photographs.
The artistic land of Uzupis is just a few miles away from the Vilnius Old Town. This bohemian artists' republic has its own constitution, rules, and plenty of artworks. You can see the Open Gallery, or roam around the New Town (Naujamietis) feasting your eyes on weird sculptures and murals while feasting your stomach in new restaurants and cafes, some bars. There are also two very interesting Museums. The historical ones included the Museum of Occupation and Freedom Fights while the art ones include MO museum. Vilnius itself is so wholesome that you may not even step out of the town.