The COVD-19 pandemic has transformed our lives as we have never imagined before. Many aspects of our daily routine have changed, including those related to travel abroad. Fortunately, governments are already administering vaccines worldwide, and it seems we will get normal soon. In the meantime, some governments are also opening their borders by introducing vaccination passports.
These vaccination passports are intended to control the COVID-19 pandemic while enabling people to travel around and get in touch with the sense of normality. One of the countries leading this measure is Lithuania, where you will require a vaccination passport Lithuania to access the country.
iVisa.com has been monitoring these new COVID-19 travel measures developments since the pandemic started, so we have created an especial Health Declaration Service to process your vaccination passport Lithuania in less than ten minutes: quickly and efficiently.
Note: Since April 4th, 2022, the Lithuania Registration Form is no longer necessary to enter the country.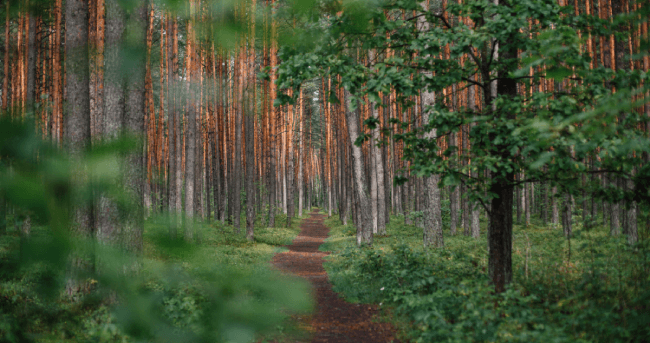 Frequently Asked Questions
What is the Vaccination passport Lithuania and what elements will I require to obtain it?
The vaccination passport Lithuania is a QR code called Freedom ID that will be issued on request along with the country's Health Declaration. The vaccination passport Lithuania is available to everyone who has been vaccinated against COVID-19, everyone who has before contracted the virus and recovered, and everybody who tests negative for the diseases.
The vaccination passport is one of the strategies that the Lithuanian government is implementing to motivate people to get vaccinated, reduce its COVID infection rates, and reactivate tourism and business within the country.
In terms of what you need to obtain your vaccination passport Lithuania will depend on your nationality. Still, some elements are usually demanded by authorities during the application process:
Your Health Declaration. Your QR Code (vaccination passport Lithuania) will be included in your health declaration that iVisa.com will get you.
Your current passport - it must be valid for at least 180 days
Your valid email address to receive the information.
A PayPal account, credit or debit card to pay
Do I need a COVID vaccine or vaccination certificate to enter Lithuania?
COVID vaccination passports or certificates are mandatory for all travelers with the exemption of those coming from EU countries, Switzerland, the UK, Andorra, Monaco, San Marino, and the Vatican.
Approved vaccines are Pfizer, AstraZeneca, Moderna, Janssen, and Nuvaxovid. You are considered vaccinated if all doses of a vaccine against SARS-Cov-2 have been administered for at least two weeks before traveling.
Is self-isolation mandatory once I arrive in Lithuania?
Quarantine requirements: There are no quarantine requirements.
What is the price to get the Vaccination Passport Lithuania?
As we finished setting up all the prices for the vaccination passport Lithuania, here is a list of prices for the health declaration based on your favorite processing time:
Standard Processing Time: Receive your document in

24 hours

for a

USD $21.99

price.
Rush Processing Time: Obtain your document in

2 hours

for a

USD $37.99

price.
Super Rush Processing Time: Get your document in

15 minutes

for a

USD $67.99

price.
What is the process to obtain my document with iVisa.com?
As stated before, at iVisa.com, we have been monitoring the latest development for the COVID-19 travel measures, so we have developed a Health Declaration Service, where you will receive this and your vaccination passport. Follow these steps to go through our application process in less than ten minutes:
First, complete our online form with all your accurate information details, and then select your preferred processing time.
Second, double-check all your data is right and upload the documentation demanded.
Third, pay with one of our available methods: debit/credit card or Paypal account and submit your application.
The only remaining thing to do now is to wait for your document, print it, and sign it!
Will iVisa.com protect my information?
Yes, we believe that you are the mere owner of your information. We won't sell it to third parties; on the opposite, our platform is secure, guaranteeing the safety of your information.
What if I still have concerns about iVisa.com and its processes?
In case you still have concerns about the safety of your information or something else, please refer to our customer service agents. They can assist you on a 24/7 basis.
iVisa.com Recommends
The country is a nature lover's paradise, offering spectacular coastal resorts and national adventure parks. Lithuania has also impressively preserved its history and tradition, which is reflected in its cultural complexes, majestic castles, and fascinating prehistoric cities. Among the most recognized tourist places are:
Vilnius Old Town is a UNESCO World Heritage Site and is located where two of Lithuania's main rivers meet. It is known to be one of the best medieval cities in Europe due to its astonishingly well-preserved buildings and its Gothic, Renaissance, and Neoclassical architecture. All the buildings are centered on the main square, and there are cobbled streets with bars and restaurants. Some of the characteristic places are the Church of Santa Ana, the Presidential Palace, and two Jewish neighborhoods.
The Curonian Spit is a sandy peninsula almost 100 kilometers long and a short boat ride from the city of Klaipeda (Lithuania's third-largest city). The area is famous for the largest rolling dunes in Europe and was formed by ocean currents almost 5,000 years ago. The place is home to beautiful amber beaches and characteristic landscapes. Along the gulf are small towns like Nida, a community famous for its art and jewelry. The Curonian Spit also offers wetlands, green meadows, and beautiful public places that are very crowded during the tourist season.