Luxembourg or the Grand Duchy of Luxembourg is a small yet rich country in northwestern Europe. This microstate is one of four in the region and also where you can find magnificent castles and palaces. It's truly one of the places that you must travel to at least once in your life.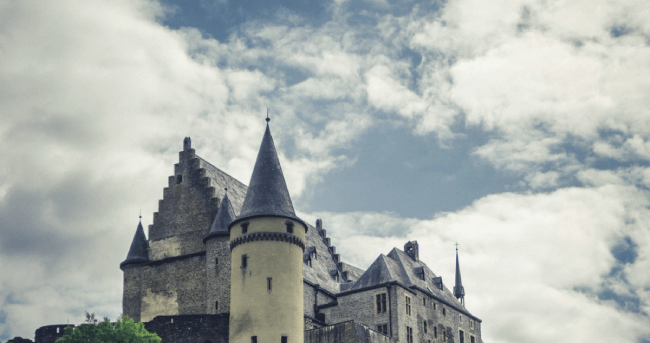 If you're from a country that enjoys visa-free entry into the Schengen Area, you should note that there is a system that you should register with before traveling to the region. This new IT system is called European Travel Information and Authorization System or commonly known as ETIAS. Its design and creation was authorized by the European Commission. It will provide authorization for entry to qualified travelers who passed a rigorous evaluation process to determine if they are a threat to the security of the region's citizens and visitors.
The Luxembourg ETIAS for citizens of Costa Rica will be discussed in the next paragraphs, so keep on reading to learn more.
Frequently Asked Questions
Why is it important to get a Luxembourg ETIAS?
In recent years, there has been an upsurge in criminal offenses, terrorist activities, and illegal migration. This prompted the leaders of Schengen member states to to take steps to improve its border management protocols that handle travelers from visa-free countries that are not part of the Schengen Area. The ETIAS is the result of their strategization.
The system is designed to connect to databases from international police and other reliable organizations, gather data on the applicants, and evaluate the information to find out if the applicant poses a significant risk or not. It will then grant travel authorizations like the Luxembourg ETIAS for citizens of Costa Rica.
How do I know if I am eligible for ETIAS?
All Costa Ricans and citizens of other visa-exempt countries are eligible to apply for the ETIAS. All eligible travelers are required to have an ETIAS before heading to their destination, regardless of age.
Can I stay in Luxembourg with ETIAS for more than 2 months?
The Luxembourg ETIAS for citizens of Costa Rica is valid if you want to reside in any country inside the Schengen Area. The allowed duration of stay is up to 3 months, the total counted within any period of 180 consecutive days.
Do I need an ETIAS if I only have a connecting flight in Luxembourg?
Citizens of Costa Rica must have a Luxembourg ETIAS even if they only have a transit in the international zone of Luxembourg's airport. The ETIAS is also valid for use in tourism, medical, and business visits.
Remember that possessing an ETIAS does not give you automatic entry, the final decision is under the discretion of the border authority.
What documents do I need to apply for ETIAS?
Applying for the Luxembourg ETIAS for citizens of Costa Rica is simple and easy. Use iVisa.com to enjoy a convenient process for your application. Here's what you need to complete your application:
A completed application form. You can fill it out and submit it in just minutes.
A valid passport. It must have a remaining validity of at least three months from your intended arrival date. You may also need to submit a digital copy of your passport's bio page.
A working email. You will receive your approved Luxembourg ETIAS in your inbox.
An acceptable payment method. You can pay for the appropriate fees with your debit/credit card or through PayPal.
I have a lot of questions. Where can I contact you?
If you need immediate assistance, you may message us through a live chat on our website and talk to one of our specialists. If you prefer, you can also drop your inquiries via email at help@ivisa.com.
Where can I apply for ETIAS?
Use iVisa.com and enjoy hassle-free and easy ETIAS applications. Our experts will deal with the embassy for you so you can just wait for the approved authorization once you have paid for the transaction.
You can visit our website to know more about our services.