If you are a Filipino citizen seeking a Luxembourg Schengen visa, you have found the right place. To get to your destination, you will need the correct documents, namely your Schengen visa. Visas needed for Schengen entry are mandatory documents in Luxembourg.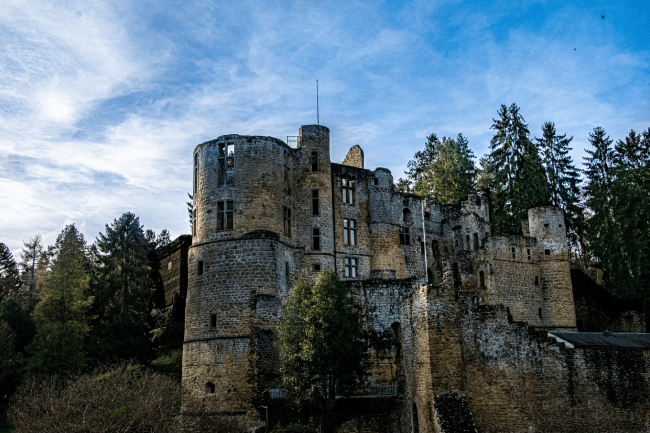 Our team of experts will guide you through the entire process, so it is simple, secure, and fast. Apply through iVisa.com and learn the requirements for the Luxembourg Schengen visa for citizens of the Philippines. If you are a citizen of the Philippines who is trying to apply for the Schengen visa, then read this article.
Frequently Asked Questions
Do I need a Schengen visa to go to Luxembourg?
Yes. You can get the Luxembourg Schengen visa to travel to Luxembourg for shorter stays of a maximum of 90 days within 180 days. This is mainly for business purposes. You can also extend the visa for any valid reasons before its expiry. Follow this link for more detailed information on the Luxembourg Schengen visa for citizens of the Philippines.
If my passport expires in one month, can I apply for a Schengen visa?
No, you cannot. If your stay will span multiple entries, your passport must remain valid for at least three months after your departure date or the date you intend to leave after your stay.
What are the easy options to avail my Luxembourg Schengen visa before travel?
iVisa.com will provide you the easier processing options to avail of your document. These options can be chosen according to need and affordability. These options are:
Standard processing option: Here, you will get the documents processed at a standard rate.
Rush processing option: It is faster than the standard option and a bit more expensive.
Super Rush processing option: If it is urgent, then you should pick this option to process your order. It is the most expensive option among the three.
What are the distinct steps to apply for the Luxembourg Schengen visa?
Every person who wishes to apply for a visa to visit Luxembourg must apply online, gather all mandatory documents, and upload the necessary responses. It takes a few minutes to fill out our customer-friendly form.
First: Fill out the online application form. Afterward, select a processing time that is convenient for you.
Second: Make sure that you have provided the correct information. Then you can complete the transaction online by using a valid credit/debit card.
Third: You can upload a scanned copy of a passport or other identification if necessary.
What are the essential requirements I shall provide to have a luxembourg schengen visa?
You only need to provide the following documents to apply through iVisa.com online.
Scanned copy of passport: this is required to get your passport number and contact information.
Valid email address: our team will deliver you the approved document via mail, that is why you need to have a valid email address.
Payment method: you can pay through a valid debit/credit card.
Do I have to present any other documents at external borders apart from my Schengen visa?
You are not allowed to enter Luxembourg without a visa. At the border, you may have to show the visa but also provide more documents such as proof of sufficient means to cover the stay and the return trip. In addition to copies of documents, experts at iVisa.com recommend that you bring copies of documents that are presented when applying for the visa, such as travel confirmations, documents that explain the purpose of your stay, and letters of invitation.
How do you deliver quality service to your customers?
iVisa.com impresses our customers through proper and convenient services. We ensure delightful, safe, and secure as well as seamless processes to get your documents in hands with affordable means. Our expert team supports and holds you till it satisfies your needs.
I need a service from you, so I need an idea of iVisa.com. Where can I get informational access?
Well, you may view feedback posted by our customers as it is the best way to help you to assess the value of our services. You can surf our official sites to know our service details or please ask us because we are available after business hours for full day and night, and will respond to you ASAP. Visit this link for more info on Luxembourg's Schengen visa for citizens of the Philippines.
iVisa.com Recommends
You will also find lush natural surroundings, ancient castles, and picturesque towns mixed with modern architecture and award-winning gastronomy in this country full of contrasts. The town of Vianden, which is in the north of Luxembourg, is on the border with Germany. With its cobblestoned streets and quaint old houses, you'll feel like you're on a stroll in medieval times in this historic town. Nevertheless, Vianden's top attraction is the castle perched atop its hill. A noble residence among Europe's most beautiful, the castle, constructed in the Romanesque and Gothic styles, is extremely well preserved. A visit to the top will provide you with an unforgettable view of the city and surrounding areas.
A trip to Germany should not be incomplete without visiting Etternach, on the River Sauer. The city dates back to 698 and is the oldest in Luxembourg. During the Second World War, parts of the city were destroyed but were later completely rebuilt. Among the most popular sights in the city are the basilica, the city walls, and the Gothic-style town hall. You can also visit Beaufort, a charming town with a Romanesque castle that dates back to the 11th century, while in the vicinity.