If you're a traveler searching for an exciting adventure in Macao, you should know that there are some travel obstacles due to the COVID-19 pandemic all around the World. The good news is that in certain nations like this one, easy travel options have been provided as long as you agree to follow the guidelines that the government declares. That's why you should learn the proper steps to obtain the Macao 14 day quarantine requirement.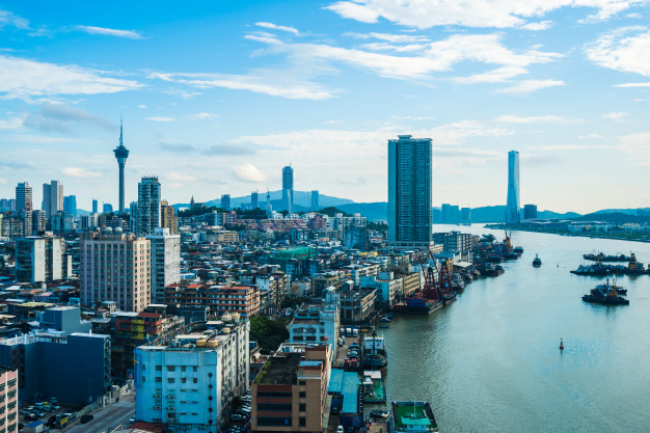 The Government of the Macao Special Administrative Region launched the Macao Health Code in March as an effort to avoid the spread of coronavirus in the country. You can apply for this document through official governmental methods, but you can also process your Health Code through iVisa's online form.
To learn more details about this process, we recommend you to keep reading the information in this article.
Frequently Asked Questions (FAQs)
What is a Macao Health Code?
The Macao 14 day quarantine requirement is better known as a Health Code, and it is a travel document necessary to enter Macao by following all the COVID-19 regulations that were recently declared.
The COVID-19 pandemic has changed a lot of things related to travel indications. Therefore, documents like Macao Health Code are essential to have better control of the travelers entering the country.
How can I get this document?
A great advantage of this online document is that you don't need to go to the embassy to apply for it, you have a better option. Macao government is indeed related to the approval of the Health Code, but if you use iVisa's service, you can get your document through an easy online form.
You can apply online with iVisa's service to avoid any issues that could ruin your plan arrangements. With iVisa, you don't need to spend more than 15 minutes completing the online form.
What documents do I need to apply?
You have to ensure that you have all the documents required before applying online. These requirements aren't hard to find, and chances are you already have part of them:
Passport - you need this document to travel anywhere, so be sure to have it before applying. You also need to scan its information page.
Email address. - this is important to receive your Health Code.
Payment options - you can use Paypal or debit/credit card. to pay for iVisa's fee.
What are the processing times and options to apply for this document?
With iVisa, you can select a great processing option according to how much you can pay and how long you can wait to receive your Health Code. These options have different prices but they're always affordable and these are made according to the processing time expected. Remember that you have to pay this fee because iVisa makes sure that you receive your document fast with an easy method. You can use the Government website if you like, but this official process can be more difficult and it can also take more minutes to complete.
Unfortunately, we're not allowed to give you the exact price yet, but you have had an idea with the following information:
Standard Processing Option: with this option, you pay the least expensive price and it's an excellent idea if you're not in a rush.
Rush Processing Option: with this alternative, you have to pay a bit more because the processing period is less.
Super Rush Processing Option: this is the most expensive of the three because it has the fastest processing period.
How can I apply for the Bahrain 14 day quarantine requirement?
iVisa created an effortless online application form that has 3 steps to follow. These are:
First, you need to complete the form by answering some questions. In this part, you only have to provide your basic info and indicate your time of processing.
Second, In this step you need to double-check the information you provided in the first step. Don't forget that once you submit the application form any modification can't be done. In case you need assistance while filling the form just contact us we are available 24/7. Once you completed the form you just need to proceed with the payment.
Third, upload your passport scan and any document required if it's necessary. After that just submit your form and that's it!
How much time do I need to apply with iVisa?
iVisa created a modern system with a user-friendly online form that was created to be completed in no more than 20 minutes. It should be an easy task.
What should I when I receive the email?
After you send your online form, we'll take care of the rest of the process and we will deliver your document once it is issued by the Macau Government.
Consider that you'll receive the Health Code and all the instructions via email. We suggest you follow these instructions to avoid any issues at the airport. Once you arrive there, you might need to complete a 14-day quarantine and you might need to keep social distancing.
What should I do if I travel with children?
If it's in your plans to travel with children, then remember that they must have Health Declarations as well. Every citizen needs to apply for the Macao Health Code, regardless of age.
Is it safe to use iVisa's service?
If you use iVisa's service to get your Macau Health Code, you'll be just one click away from getting everything ready for your trip. The best part of it is that iVisa has a top-notch platform that won't risk your information, so you can be sure that it's totally safe to use our service. We also offer a professional 24-hour phone and messaging customer support ready to assist you with any doubt.
Where do I find more information on the Tajikistan 14 day quarantine requirement?
You can contact our customer service center or visit iVisa's website if you still have doubts about this online process. Take note of all the information you read in this article, and remember that you can also search for more tips on our website.
You can have a hassle-free trip to Macau today!
Get your Health Code now and start your adventure!