IMPORTANT NOTE: WE ARE NOT OFFERING THIS VISA AT THE MOMENT
BUT STAY TUNED! BECAUSE IT WILL BE AVAILABLE VERY SOON
For those who want to get into Malaysia, you have to consider a visa to stay there.
Malaysia is an exotic destination that is in the bucket list of many travelers. In this article, we will give you some valuable information to know how to properly apply for a Malaysia eVisa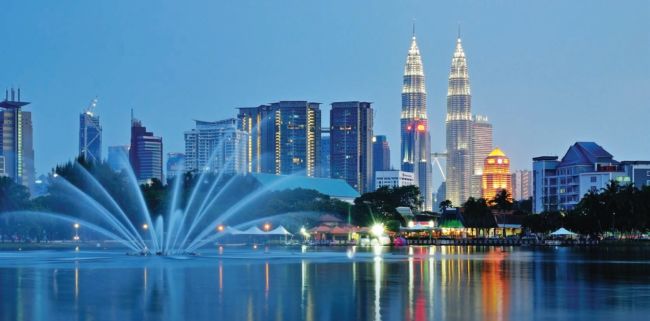 Frequently Asked Questions
Which countries can apply for this eVisa?
The only nationalities that can apply for an eVisa are these ones:
Bangladesh
Bhutan
China
India
Montenegro
Myanmar
Nepal
Pakistan
Serbia
Sri Lanka
If you are a national from China or India you can apply for the eNTRI visa, which is similar to the eVisa.
How do I know if I can apply for this eVisa?
The best way to know this information is to use iVisa's Visa Checker. Once you enter this site, just write your nationality in the drag-down menu and write Malaysia as your destination country. This way you'll know immediately if you have to apply for the eVisa or not.
What is a Malaysia eVisa?
The Malaysian eVisa, better known as eNTRI, is an official document that gives you permission to enter into and travel within Malaysia. This document is electronically linked to your passport.
How long can visitors stay in Malaysia with a Tourist eVisa?
You can stay there for 30 days Per Entry. All visits are strictly limited to business or tourism.
What do I need to apply for a Malaysia eVisa?
This is the list of requirements that you need to have before applying:
Applicant Photo

Passport Personal Details Scan

Proof of Residence (if applicable)

Airline Confirmation

Return Ticket (if applicable)

Proof of Accommodation

Cover Letter (if applicable)
How long is a Malaysia eNTRI valid for?
This document expires 90 days after issued and it allows a Single Entry.
What are the processing times and prices for the Malaysian eNTRI?
The price is one of the most common concerns. With iVisa, you have three options when it comes to processing times with different pricing. These are:
Standard processing – With this option, your visa application is processed within 6 Business Days, and the price is USD $73.99 (service fees included).

Rush processing – You will get your visa within 4 Business Days, and the total price of it is USD $104.99 (service fees included).

Super rush processing – This is the fastest option of all. You will get your Malaysia Tourist eVisa in only 2 Business Days, and you will be charged USD $139.99 (service fees included).
How can Ethiopian citizens fly into Malaysian?
PLEASE NOTE: This information is valid once the Malaysian eVisa for Ethiopians is approved. THIS IS NOT VALID AT THE MOMENT BECAUSE WE ARE NOT OFFERING THIS VISA YET.
Ethiopian nationals can only cross the Malaysian border by air, as they have a public transit pass. The good thing about this is that it allows them to stay 120 hours from their arrival in Malaysia.
Please note that you can only use the public transit pass if you arrive at Kuala Lumpur International Airport on one of these airlines: Air Asia or Malaysia Airlines.
Be sure to get the yellow fever vaccine and obtain the certificate stating that you were vaccinated. For countries like Malaysia it is required that tourists coming from Africa have this vaccine before arriving in their country.
How can I apply for a Malaysia eNTRI?
The application form is quite easy. You only have to follow these steps:
The first step will require you to fill in your general information. You also have to select the processing time from the options mentioned before.

The second step will ask you to check step one and make the payment.

The last step consists of a questionnaire and a photo upload. In this part, you will need to upload your passport scan. Other documents may be required as well.
What if I'm not from Ethiopia?
At the moment, the only nationalities that can apply to an eNTRI are India and China. The ENTRI works better than the transit pass, as it allows you to stay in Malaysia for 15 days.
There are other nationalities that do not need a visa to enter Malaysia and stay within the country for 90 days, such as the United States, Japan, and Australia.
On the other hand, there are other countries that do not need a visa to enter and can stay within Malaysia for 30 days, as is the case with Mexico, Russia, and Uganda.
I have more questions, where can I read more info?
For a better resolution, you can click here and start talking to one of our customer service agents. As another option, you can find more info and FAQs here.
Let us do the work for you and keep your life simple. We will answer all your questions and take care of processing your visa application with the government.
IMPORTANT NOTE: WE ARE NOT OFFERING THIS VISA AT THE MOMENT
BUT STAY TUNED! BECAUSE IT WILL BE AVAILABLE VERY SOON