According to the most recent travel updates in Malaysia, there's no way for travelers to extend the duration of their visas. This includes all foreign holders of ordinary visas. The only option is to apply for a new visa, which is possible by using online services like the one iVisa.com offers. The government of Malaysia is implementing this precaution because it wants to make sure that all of the travelers they are allowing into the country have the proper requirements since Malaysia has strong tourism in Asia.
With the Malaysia visa extension temporarily unavailable, all foreign travelers will be required to apply for a new visa. This is especially true if the visa they are currently holding is about to expire. Aside from visas, the government of Malaysia may also need travelers to show other supporting documents.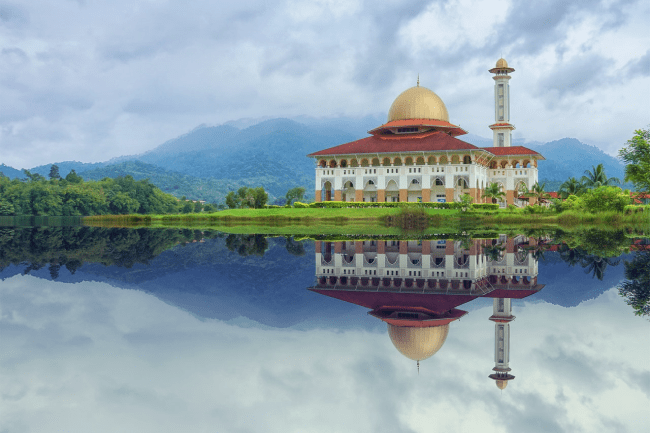 One of these supporting documents is the Health Declaration Form, which is a document obtained by the traveler from the country where he/she went to before he went to Malaysia. This is an official record of medical and health information concerning the traveler and may determine if he/she will be able to enter Malaysia or not, since the form is from health authorities.
Depending on your nationality, you might be able to apply for a Malaysia eNTRI visa or another type of Malaysia eVisa. For your benefit, these documents are available on iVisa.com's webpage, so it should be easier for you to apply online without wasting time in vain.
Travelers are advised to get all of the required travel documents before they even go to the airport to increase the chances to enter the country and preventing him/her from wasting time and money getting the documents from the airport.
You can learn more about the Malaysia eVisa and how to apply for it with the following FAQs.
Frequently Asked Questions
Who needs a visa to travel to Malaysia?
The Malaysian government needs to make sure that all of the foreigners entering their borders are recorded and qualified to enter. Therefore, certain countries need a visa to explore this nation, and other countries are visa-exempt.
To simplify this task, you can prove yourself if you're from a visa-exempt country by simply using our website. On our page, you'll see a visa checker tool, which is quite simple to use. All you have to do is to select your nationality and choose "Malaysia" as the desired destination. This way, you'll know at once if you require a visa or not.
In case you need an eVisa, you'll probably have more than one option to choose according to your needs (eNTRI eVisa, Tourist eVisa, Medical eVisa, etc.)
Another document that could appear is the Health Declaration, but again, that will depend on your nationality and the emergencies the country has at that moment.
Why some travelers trying to enter Malaysia need to provide health declaration forms?
The Health Declaration Form might be a requirement for all those who wish to enter the country. This is the preferred document to avoid any risk with the travelers and the citizens in the nation, especially if there's an emergency that can put the health in danger (natural disasters, contagious diseases, etc.)
Can I get my Health Declaration and my eVisa with iVisa.com?
The great news about these documents is that iVisa.com can help you process both from anywhere, including your own home, and that means that you can avoid taking a trip to the embassy. You can be sure that with iVisa.com, you'll be able to receive your preferred eVisa or your Health Declaration the soonest way possible.
Apply for your Malaysian eVisa + Health Declaration with this online form.
Are there any documents that I need to apply online?
Yes, you'll need a list of documents to apply online in order to receive the eVisa or Health Declaration as fast as you want. These documents are:
A passport with at least 6-month validity - You also need to scan its information page.
Recent passport-size photo - If you have trouble with this, you can use iVisa.com Photos and get your professional photo very fast.
Return Flight Ticket - Since your eVisa and Health Declaration are valid for certain days, you'll need to show a return flight ticket with the E-Ticket number as well.
Accommodation Proof - For this, it's useful to offer the Hotel Reservation or your Invitation letter.
Work or residence document - This is required only if you're living abroad from your country of origin.
A valid Travel itinerary
Valid Email Address - This is important to receive your documents
Payment alternatives - A Paypal account or a credit/debit card for you to pay for iVisa.com's service.
What are the prices and processing times for the Malaysian eVisa?
Keep in mind that the Malaysia Tourist eVisa has a different price than the eNTRI eVisa, Medical eVisa, or even the Health Declaration. However, you can use these prices as references, especially with the processing times since these tend to be the same for every document:
Standard Procedure Time – The waiting is

24 hours

, and the total price is

USD $69.49

with the fees included.
Rush Procedure Time – You'll receive your document in

4 hours

this time, and the price will be

USD $119.49

.
Super Rush Procedure Time – With this option, the price will be

1 hour

, but only because you'll wait

USD $151.49

.
The aforementioned prices belong to the eNTRI visa of Malaysia. To know the prices of the other visas, you can click on this link. If you are ready to apply, you can start here.
How can I apply online?
iVisa.com's platform is quite easy to understand and it has an effortless system to process your documents. These are the steps to follow:
The first step is to answer some questions on this link and select the procedure time.
The second step is to double-check carefully your information and continue with the payment.
The third and last step is to upload and attach all the documents required. After you complete this part, you can send your application form.
As soon as iVisa.com receives the online form, the work team checks the information to send it to the proper authorities as fast as possible. Once it's ready and authorized, you receive the confirmation via email with all the proper instructions that follow.
Is getting travel documents with iVisa.com the best option?
The answer is yes, and there are several reasons why. Let us discuss the three most pertinent ones.
1.It is easier to do it online than doing it personally. You can go to a government office to request the documents yourself, but you know that if you do, you will have to travel a few minutes to several hours to that office. Plus, when you get there, you will have to wait in a queue. Spare yourself the aggravation and apply for your travel documents online with a trusted service like iVisa.com. You just have to go to their website, request the document, and wait for it to be sent through email. It's that easy.
2.You can use the time you would have otherwise spent traveling and waiting for more useful activities, like planning your trip. Aside from minimizing wasted time, using iVisa.com to request forms ensures that the traveler gets the document correctly. This virtually guarantees entry into Malaysia without any further complications.
3.You'll know with precision the proper documents to use before traveling to Malaysia, so you don't waste time in vain searching for information that could be wrong.
How safe is iVisa.com's service?
iVisa.com's service is one of the most reliable for processing visas online, especially for its modern and trained system for these tasks without wasting time and effort on the part of travelers. Furthermore, it is possible to verify this information with our reviews.
Where can I get more information?
Don't hesitate to send an email at [email protected] for any concerns or questions. You can also get more information at iVisa.com.