Are you planning a trip to Malaysia? You may be eligible to apply for a Malaysia Visa online. This electronic travel document is valid for a stay of up to 30 days Per Entry. Keep reading to learn more important tips about the Malaysian visa for your upcoming trip.
The Malaysian government currently offers an electronic visa, also known as the Malaysia eVisa, that you can apply for through iVisa. Keep reading this article to learn more helpful tips about the Malaysia Visa and how to apply, eligibility, costs, and more.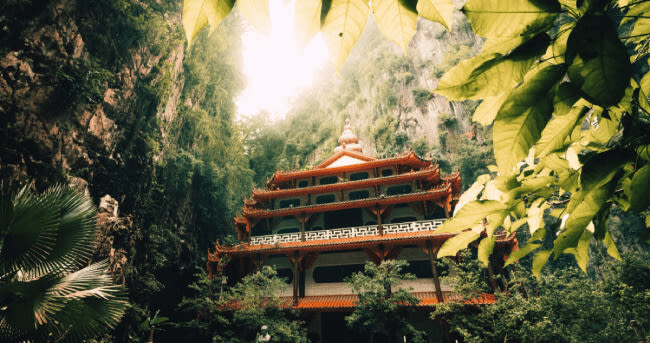 Everything you need to know about the Malaysia visa
The Malaysia visa or Malaysia eVisa is an official travel document that grants foreign nationals entry to Malaysia. It's available for tourism purposes.
The visa application process is done fully online. Once your visa is approved, it's electronically linked to your passport.
If you want to do business, work, live, or study in Malaysia, you'll have to apply for a different visa directly at an embassy or consulate general. Business people that wish to open a Malaysian branch or office for their business will also need to contact the embassy to find out more about the correct permits and procedures.
You can apply for a single-entry visa or a multiple-entry visa for Malaysia. Both are valid for up to 30 days per stay.
About the Malaysia eNTRI visa
The Electronic Travel Registration & Information (eNTRI) visa was a Malaysian visa-exemption program for certain nationalities. Most travelers refer to the eNTRI document as a visa since you need to apply in advance, and registration is necessary to enter Malaysia. This travel document is currently not available.
How to obtain the Malaysia Visa online
Some nationals from certain countries can apply online rather than visit the Malaysian embassy. If you're unsure if you are eligible, use our handy visa checker tool or keep reading.
Travelers from the following countries can fill out the online visa application form]v to travel to Malaysia:
Afghanistan
Angola
Bangladesh
Bhutan
Burkina Faso
Burundi
Cameroon
The Central African Republic
China
Colombia
The Congo Democratic Republic
The Congo Republic
Djibouti
Eritrea
Equatorial Guinea
Ethiopia
Ghana
Guinea-Bissau
Hong Kong (C.I./D.I.)
India
Ivory Coast
Kosovo
Liberia
Mali
Montenegro
Mozambique
Myanmar
Nepal
Niger
Nigeria
Rwanda
Serbia
Sri Lanka
Pakistan
iVisa can help with the online application process. Simply follow these instructions:
First, answer the questions on the Malaysia Visa application form and select your preferred processing time.
Second, double-check all entered information carefully before proceeding with the payment.
Third, upload all required supporting documents and submit your application.
As soon as iVisa receives the update that your application is approved, you'll receive the confirmation of your eVisa via email with further instructions.
Costs and processing time of the Malaysia eVisa
The processing time and costs vary according to how fast you want the eVisa application to be approved:
Standard Processing Time – Takes

6 Business Days

for

USD $95.99

.
Rush Processing Time – Takes

4 Business Days

for

USD $158.99

.
Super Rush Processing Time – Takes

2 Business Days

for

USD $197.99

.
It is recommended to print a copy of your eVisa confirmation to show to a Malaysia immigration officer on arrival, if requested
Required documents to apply online for the Malaysian eVisa
You must provide the following documents to apply online for the Malaysian eVisa:
A copy of your valid passport - It must be valid for at least six months after arriving in Malaysia.
Recent passport-size photo - If you don't have one, you can use the iVisa digital photo service.
Valid return ticket - Provide a return or onward flight ticket with a confirmed e-ticket number.
Proof of accommodation - A hotel booking or invitation letter.
Valid email address - To receive your approved document.
Method of payment - iVisa accepts debit and credit cards to pay the visa fee.
Birth certificate (if applicable).
Cover letter (if applicable).
Flying to Malaysia
Most travelers fly to Malaysia's capital, Kuala Lumpur. With around 60 million passengers a year, Kuala Lumpur Airport is the busiest airport in the country and the home base of Malaysia Airlines.
Other popular airports include:
Kota Kinabalu International Airport (Borneo).
Kedah Melaka International Airport.
Kuching International Airport.
Penang International Airport.
More questions about the Malaysia Tourist Visa?
If you have a question about the Malaysia Visa or another travel document, contact our expert customer service team. They are available 24/7 via online chat or email at [email protected].